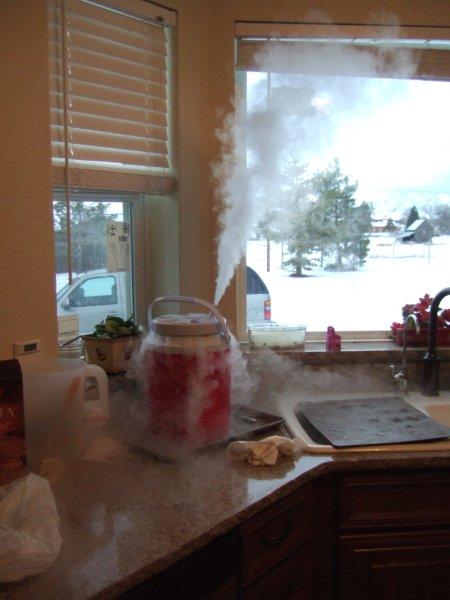 Making home made Root Beer for New Years.
---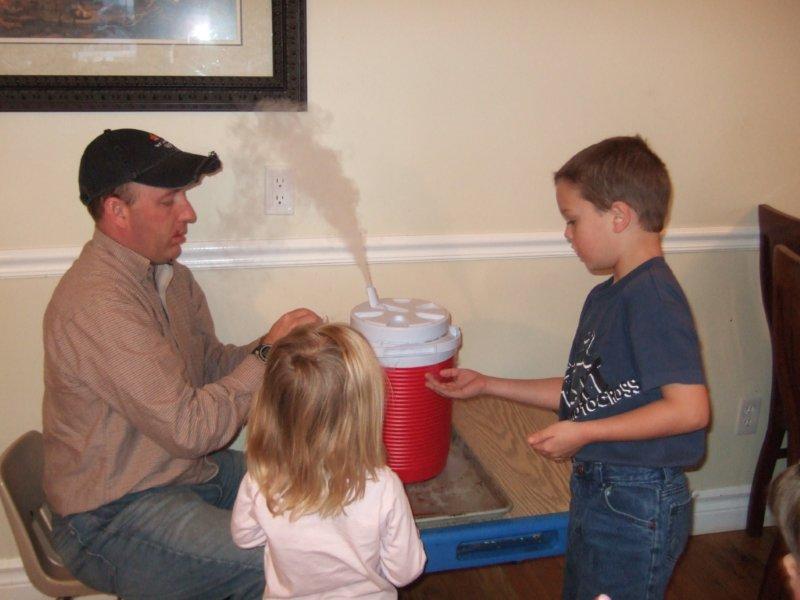 ---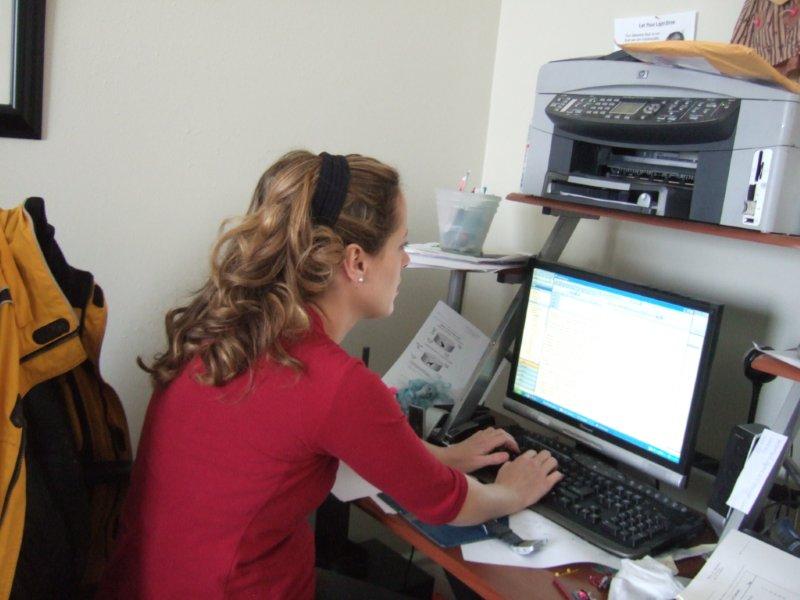 Audrey doing something, but looking pretty as she does it.
---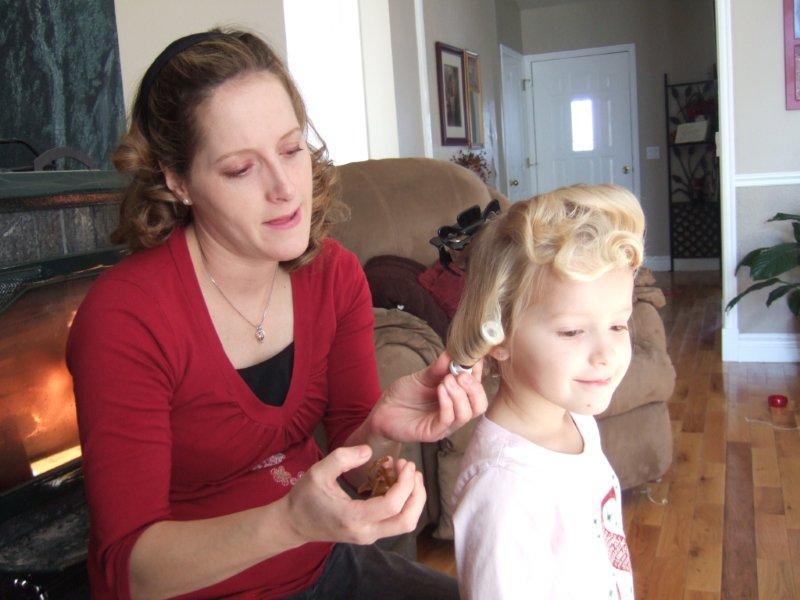 We used our fireplace a lot this year and it was a hanging out section of the house.
---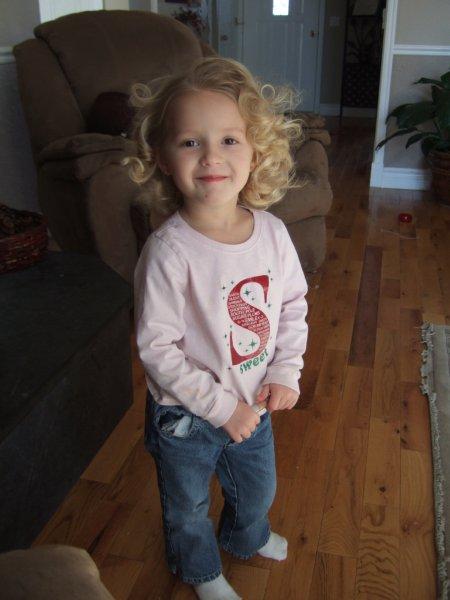 ---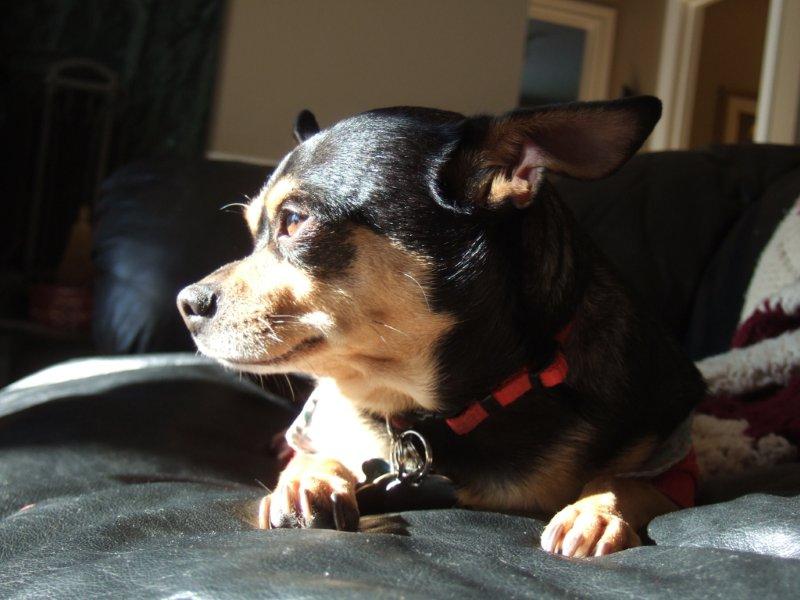 Pal just chillin' out.
---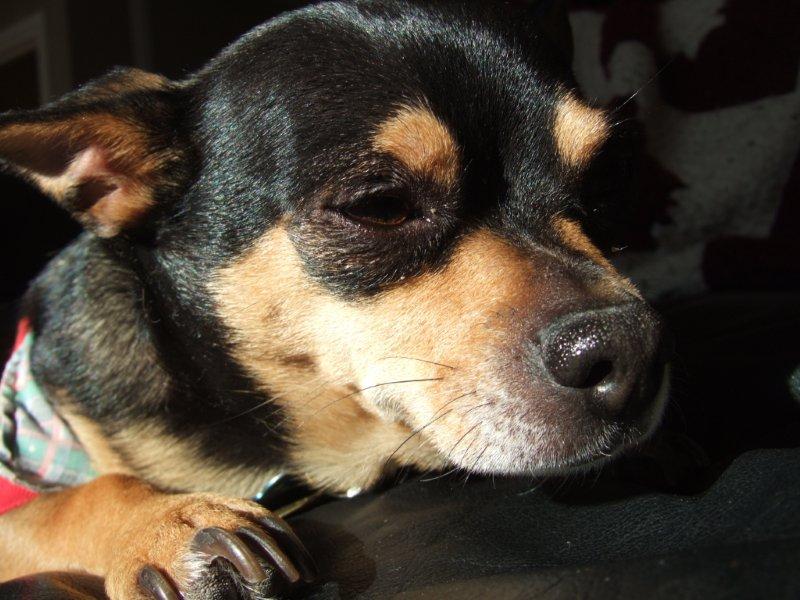 ---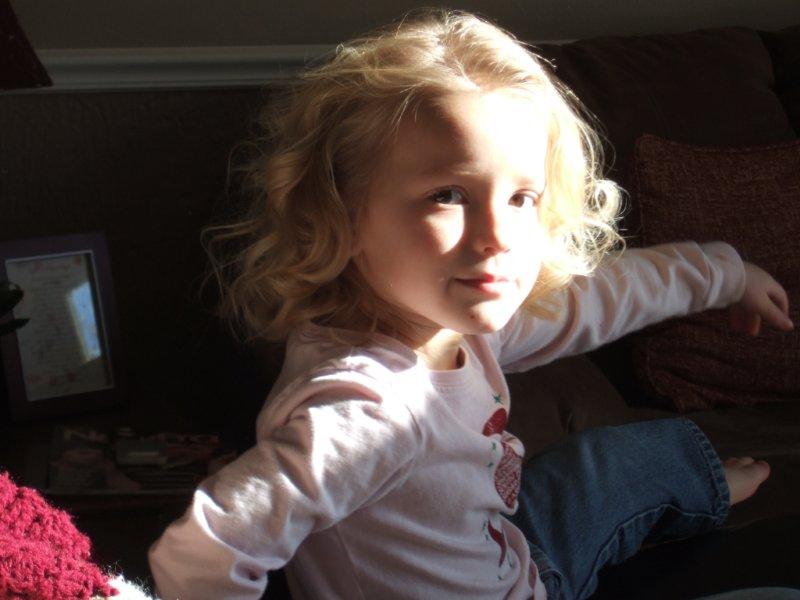 ---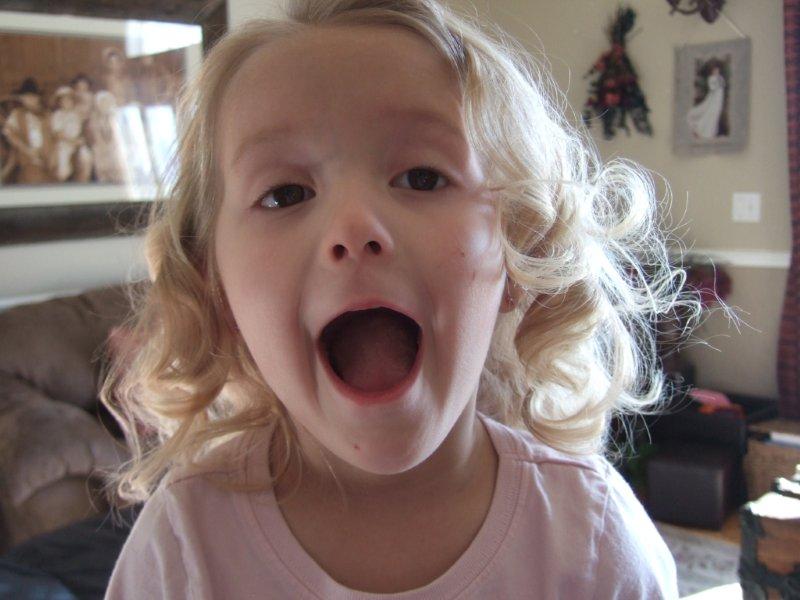 ---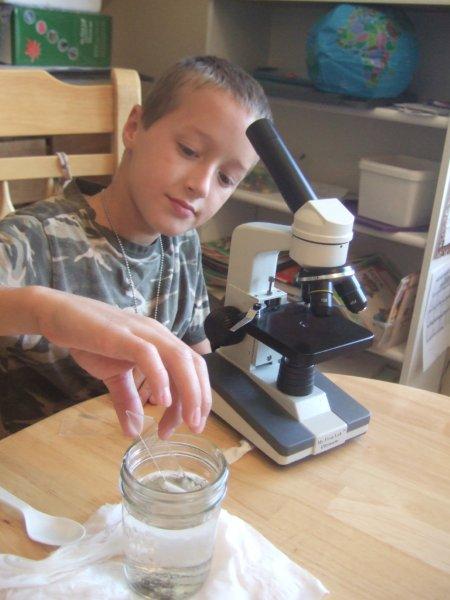 David doing home school. Using water from our pond.
---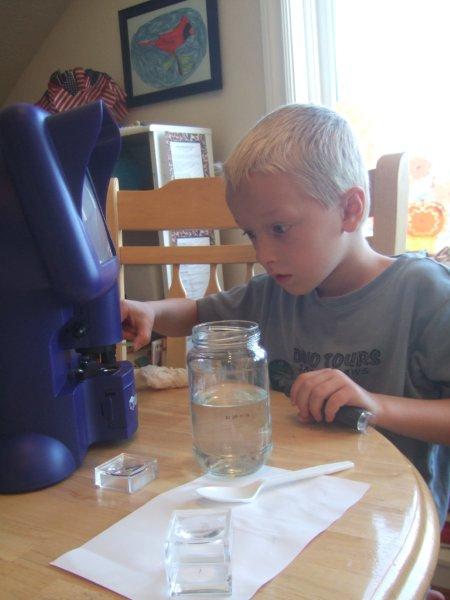 James looking at some of our pond water under a microscope for home school. Turns out they found a few living things in the water. The kids decided that they were not going to drink the water from our pond any more.
---
---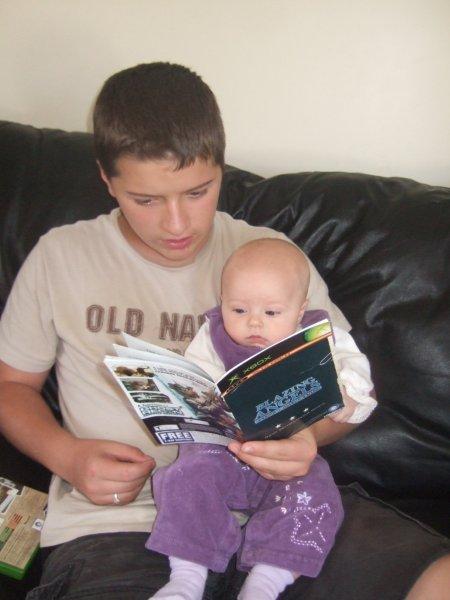 ---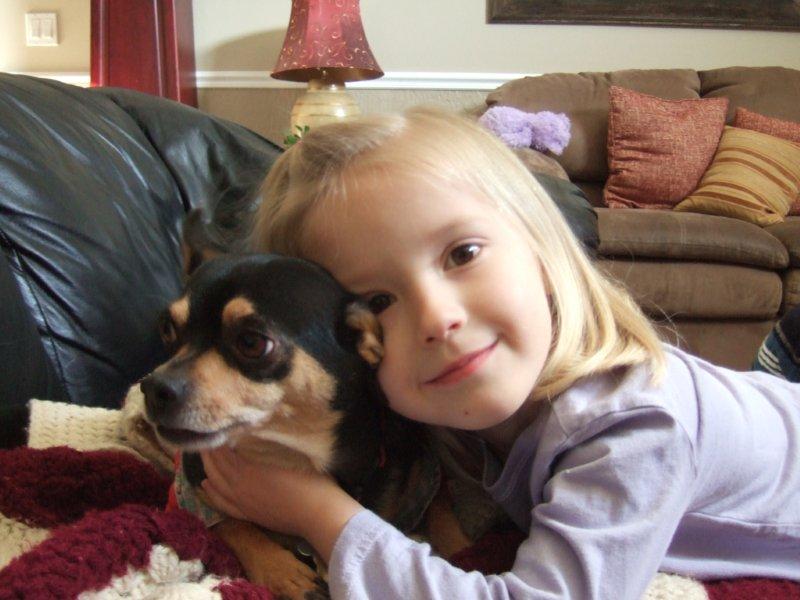 ---
Me going somwhere.
---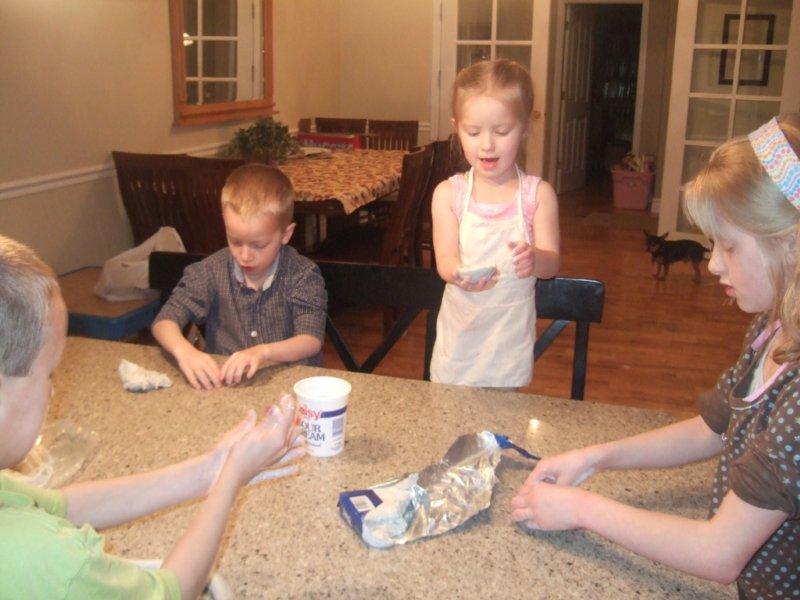 A home school project making clay pottery.
---
---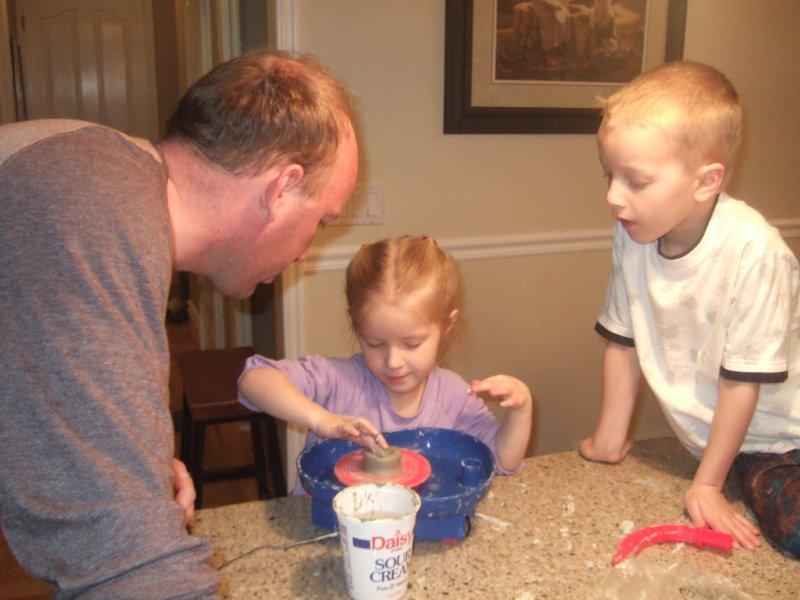 ---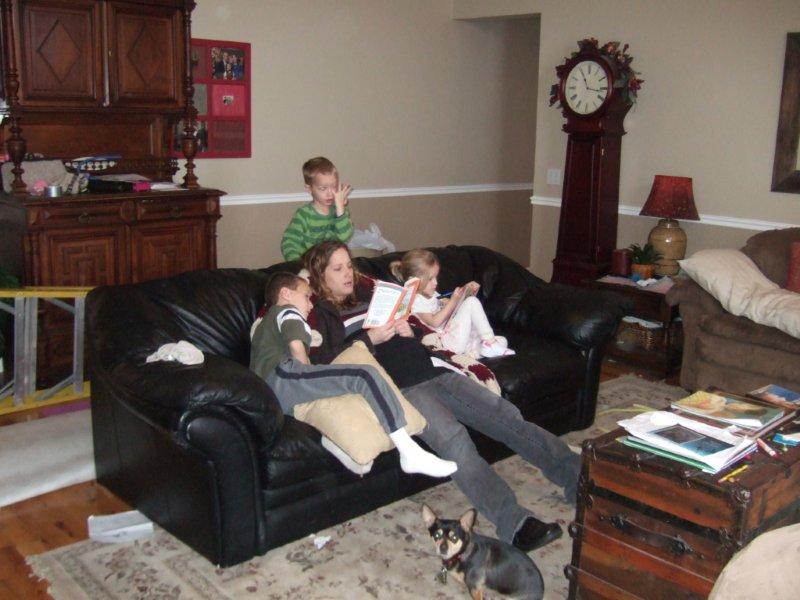 ---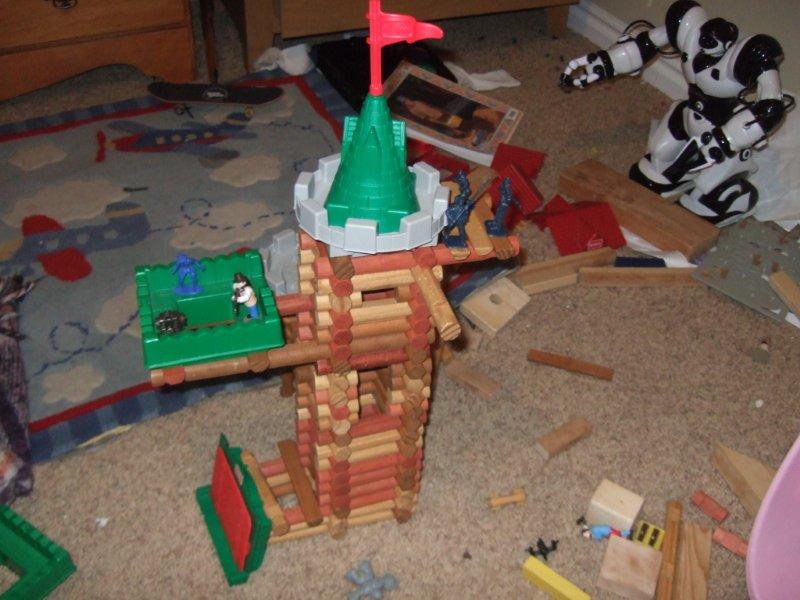 James made this out of Lincoln Logs.
---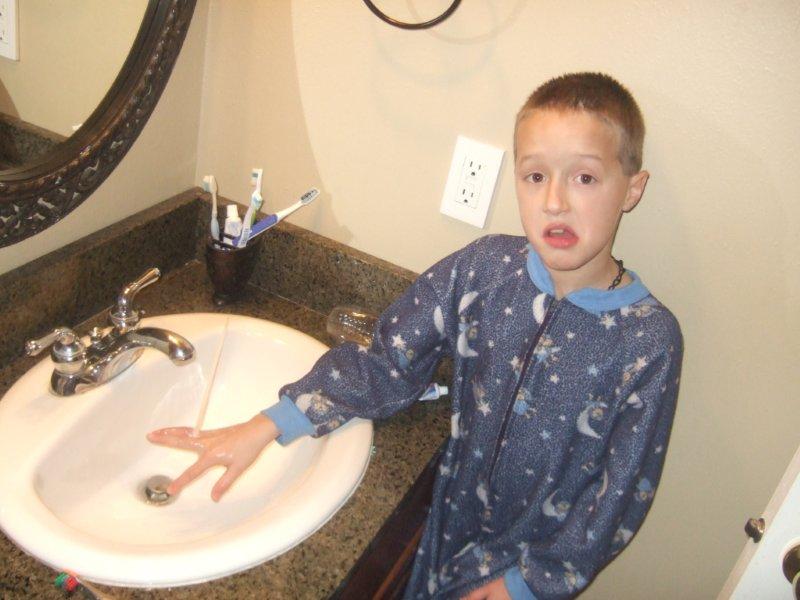 David learning that zip ties go on a finger much easier than they come off a finger.
---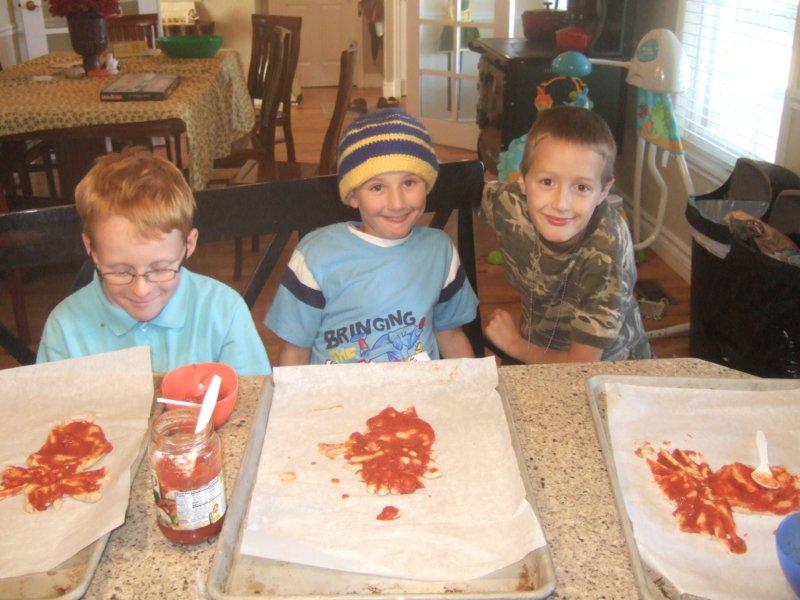 Making Pizzas for home school.
---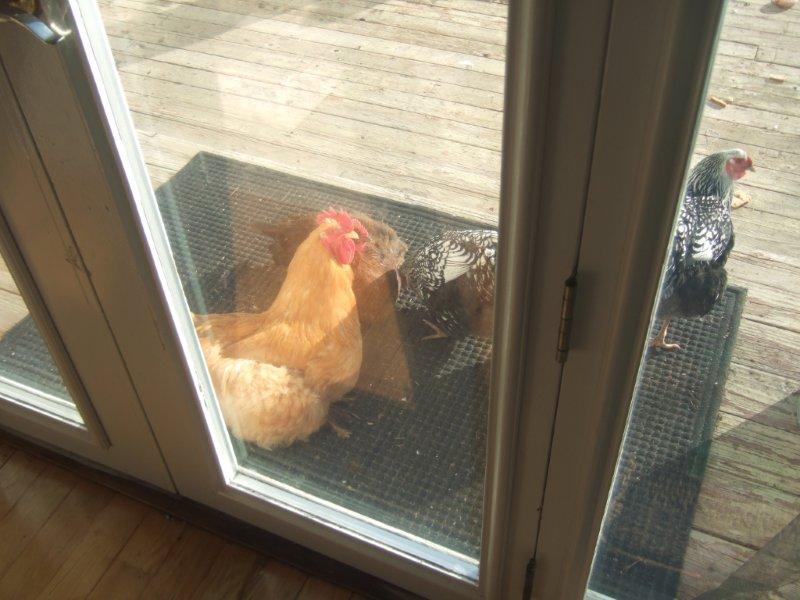 The chickens love to park just outside the back door.
---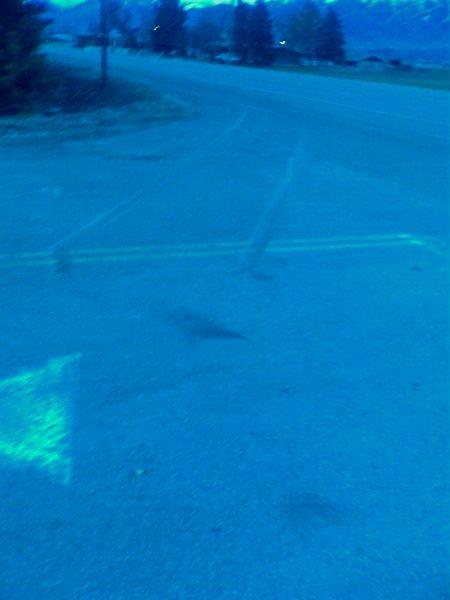 A ghostly image showing our car accident. This photo really paints the picture of what happened. You can see the skid marks comming in from off the main road, and then you can see when that car hit us. It pushed us about 1 1/2 feet after impact. You can see the 2 smudges below the yellow lines. Those are our tire skid marks pushing our vehicle to the right. We were parked at the stop sign waiting to exit onto the main street and the car hit us on the drivers side right at the front tire. Anyway, once you can read the skid marks, they kind of play a movie of what happend.
---
Getting some chiropractic work done.
---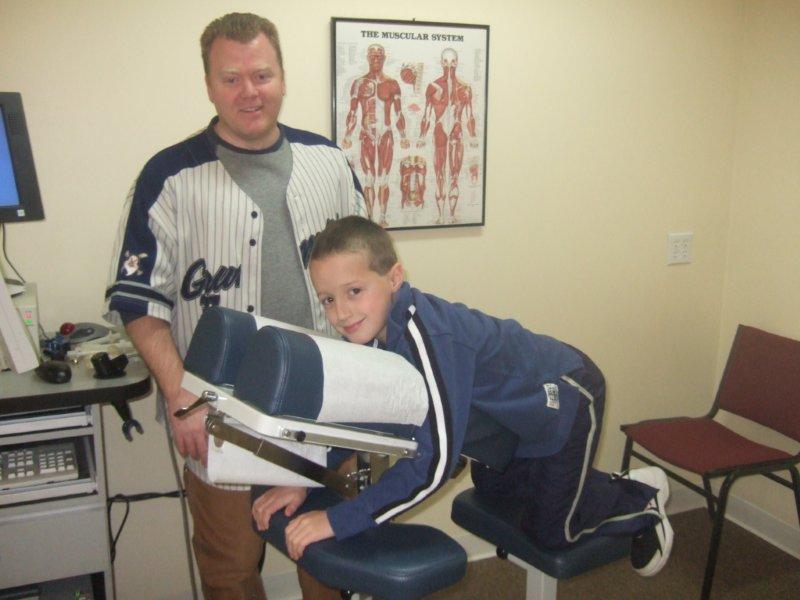 ---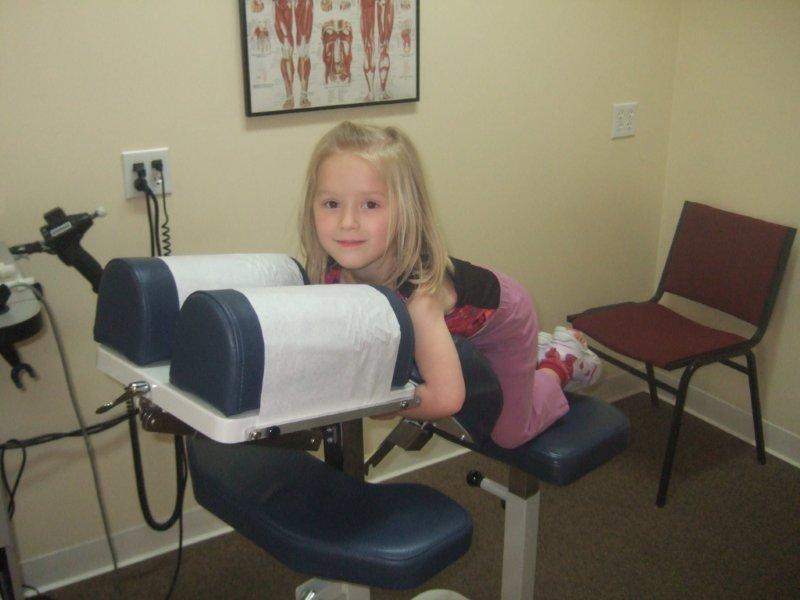 ---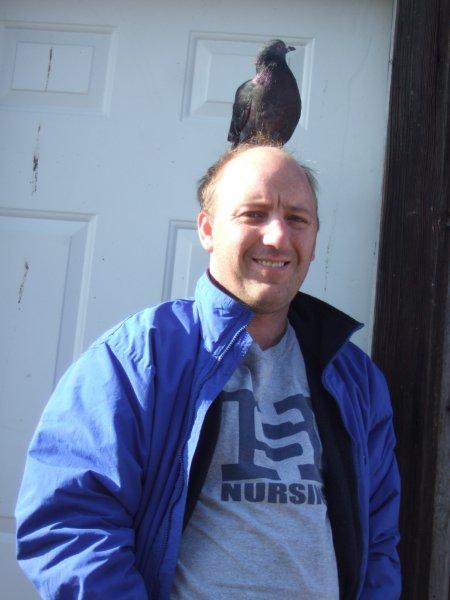 This was unplanned, but we were standing there and the pigeon just landed on my head.
---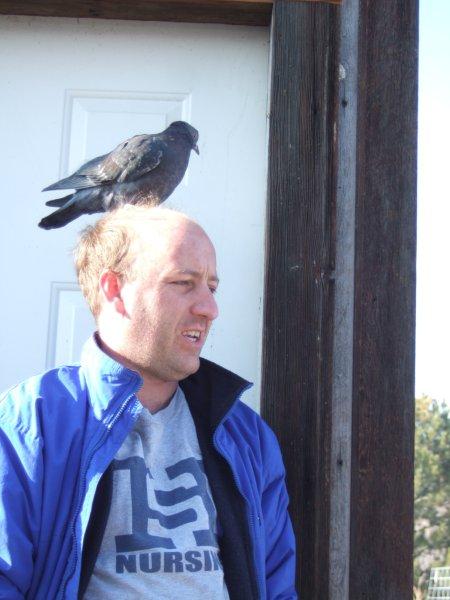 ---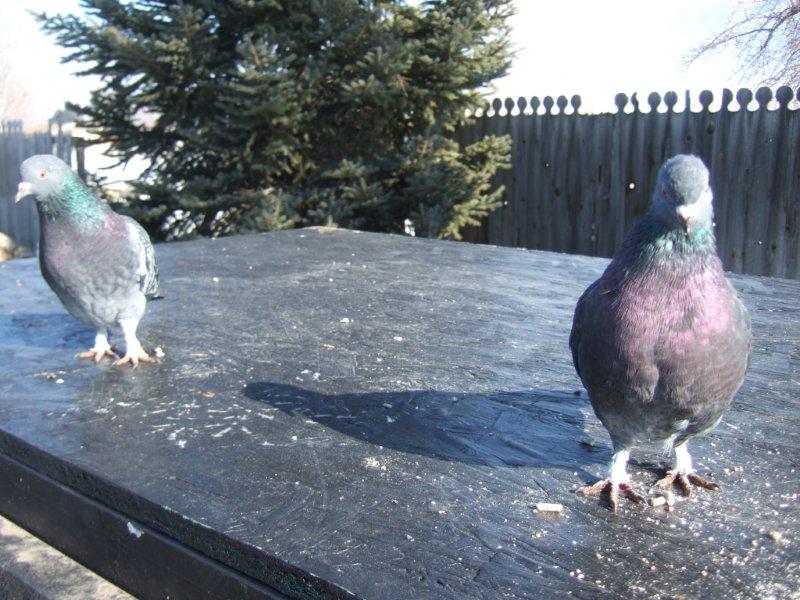 Our baby pigeons that we hand raised.
---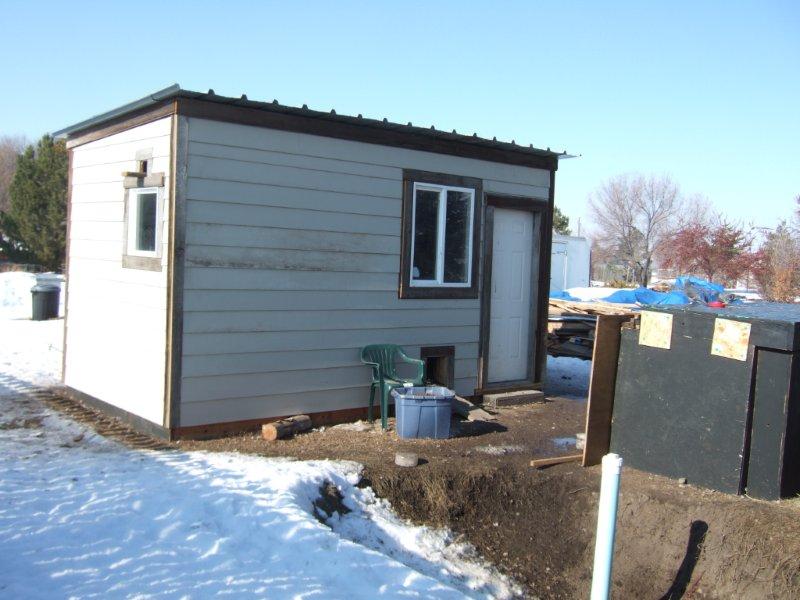 The pigeon / chicken coop.
---
This is where we plan on putting in a cook stove; right between the 2 windows.
---
Getting ready to cut the floor.
---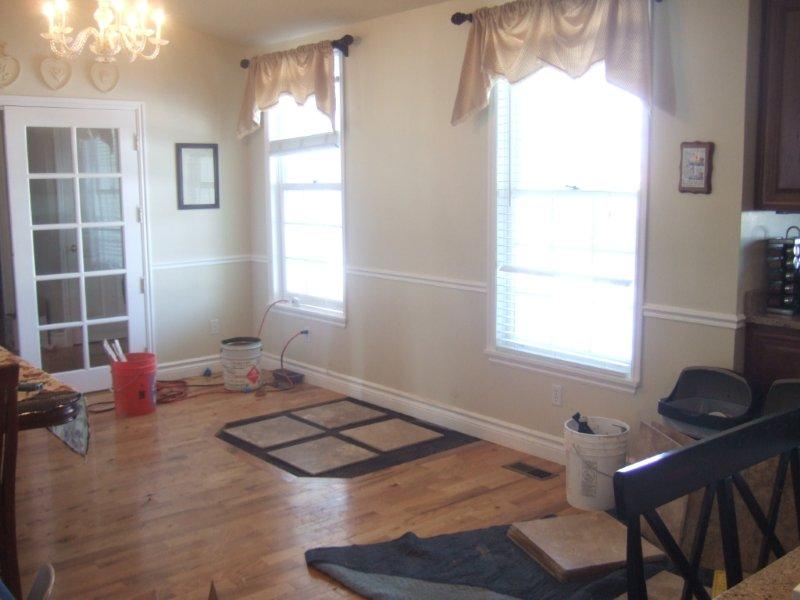 ---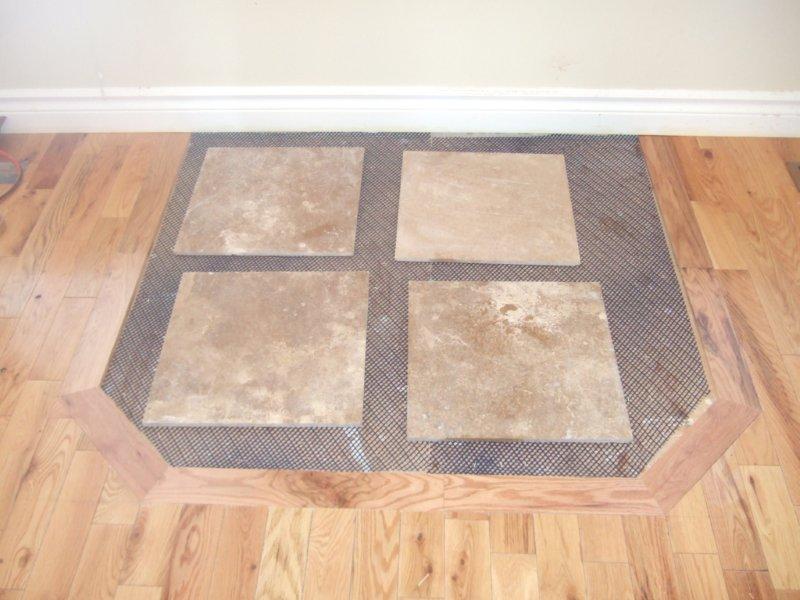 ---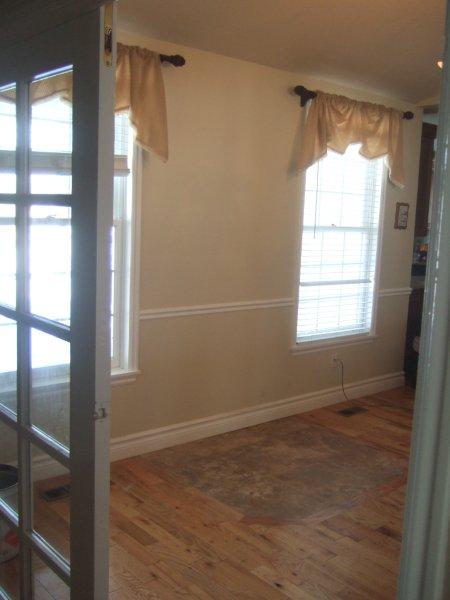 It looks so nice now that the tile is done.
---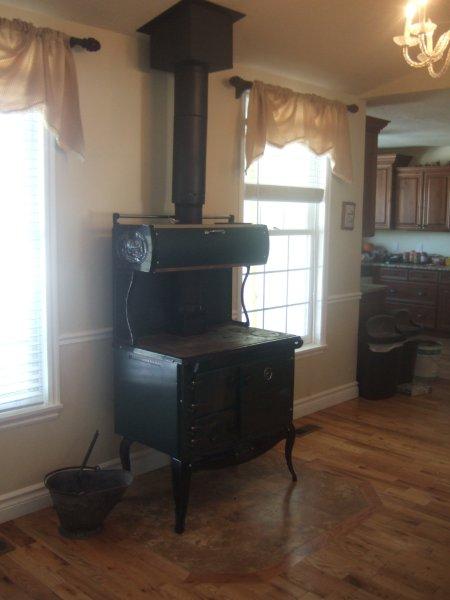 The finished project. Whew!!!! That was a ton of time and energy (Both mentally and physically).
Its sooooo nice to just stand back and see it finished.
---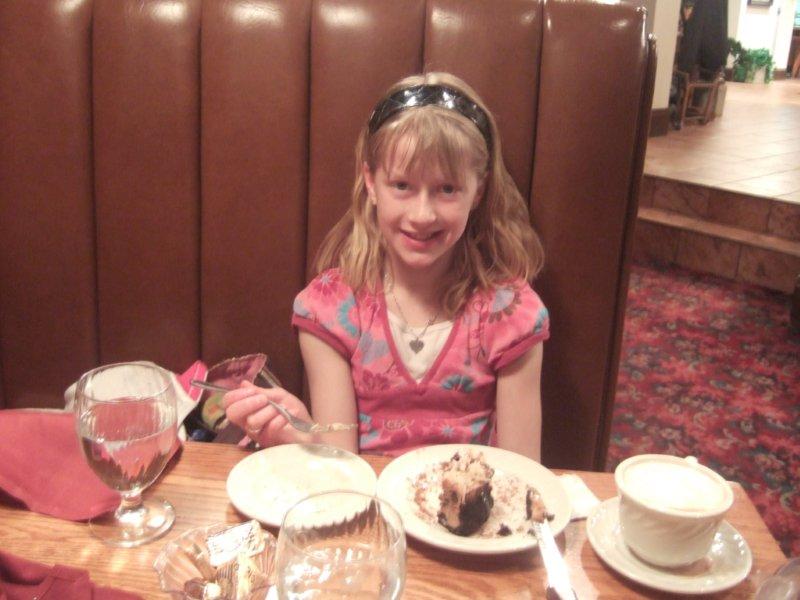 Megan and Dad on a date.
---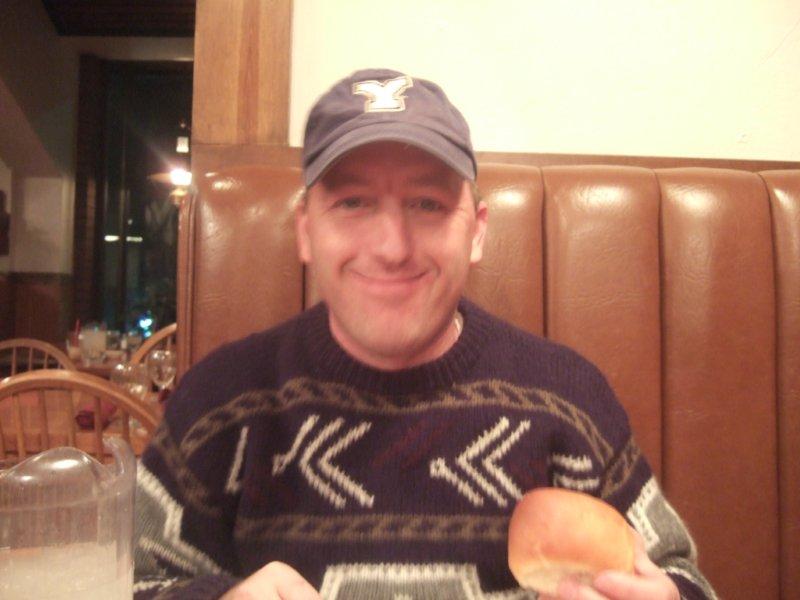 ---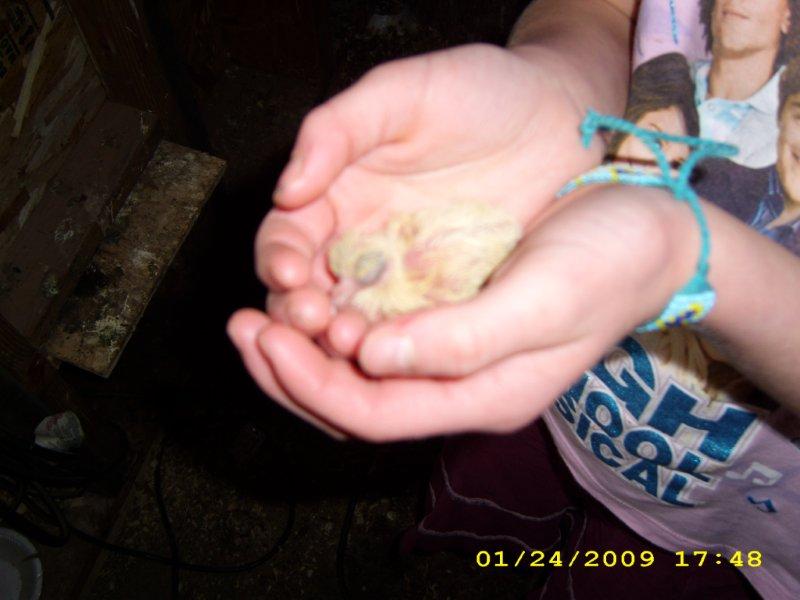 Megan holding a newly hatched pigeon.
---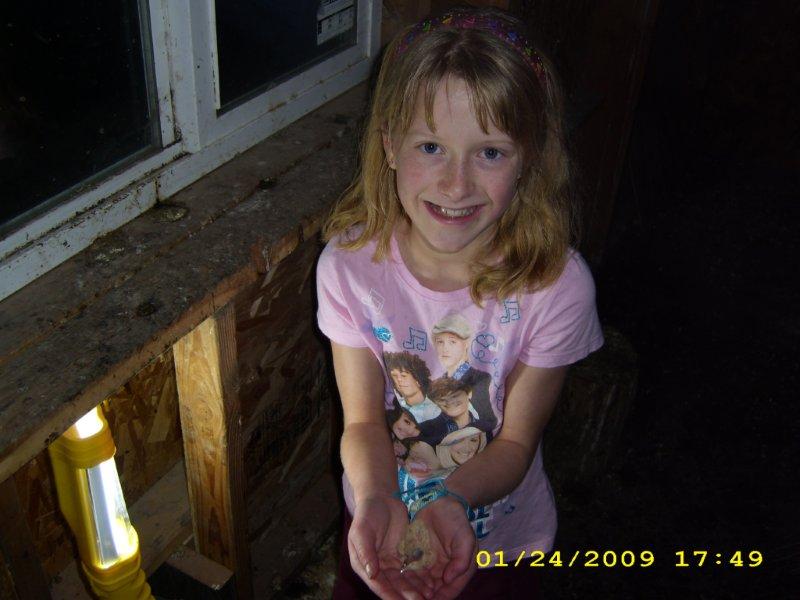 ---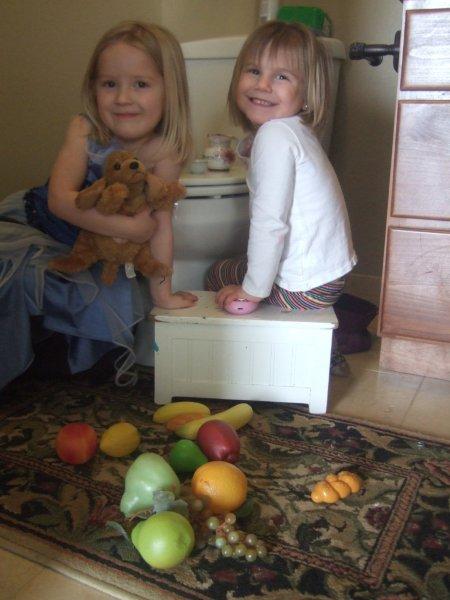 A tea party with friends.
It doesn't look like they realize that there are probably better places in the house for a tea party!
Still, a very cute picture.
---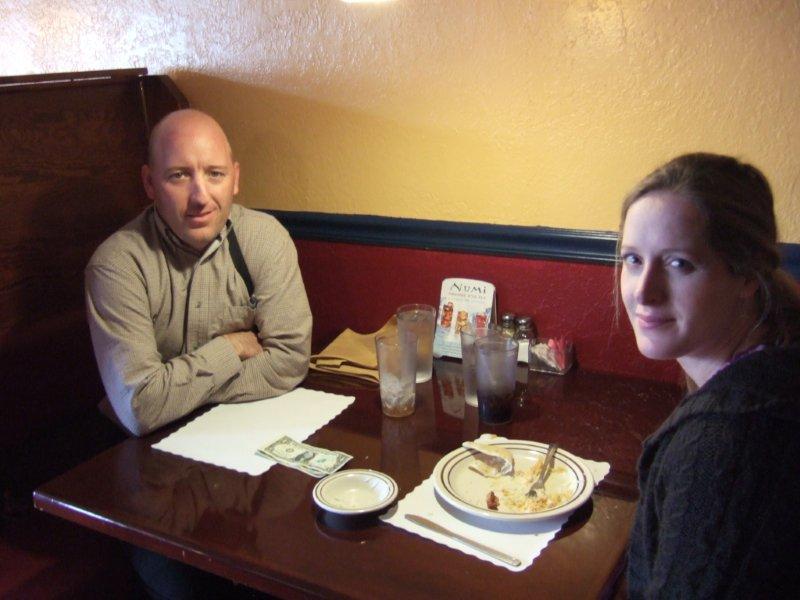 A date at the Indian Oven.
---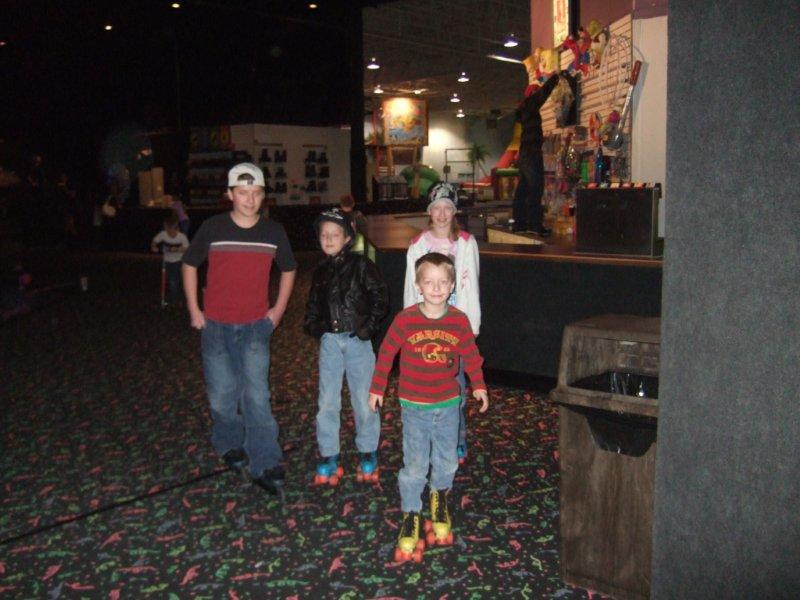 Home Scholars Valentines day party
---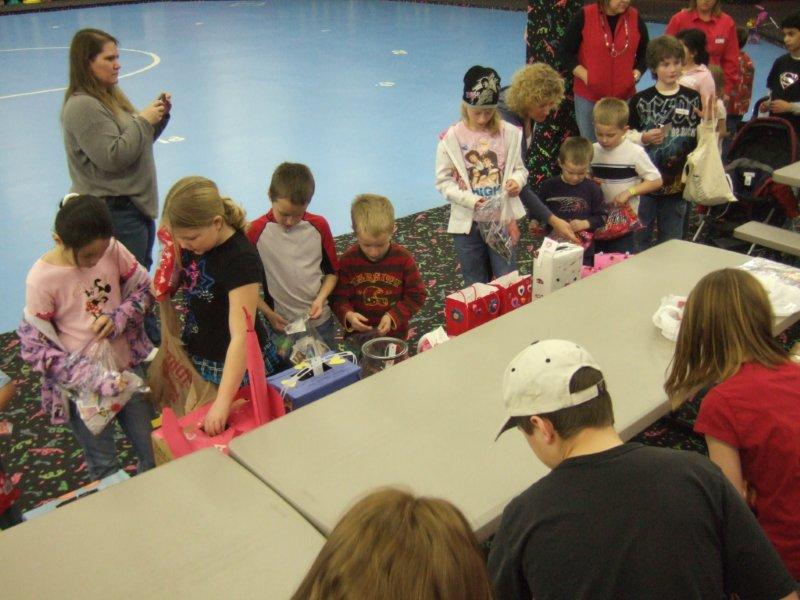 The valentines exchange.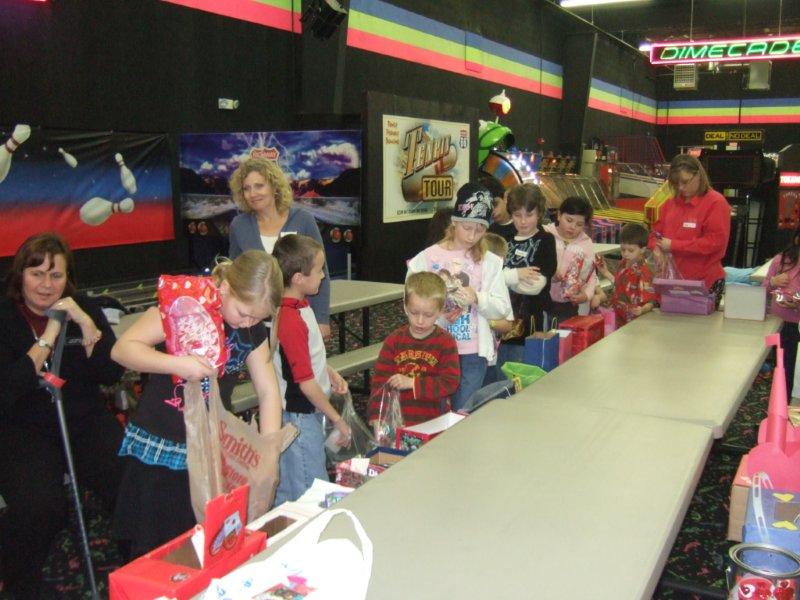 ---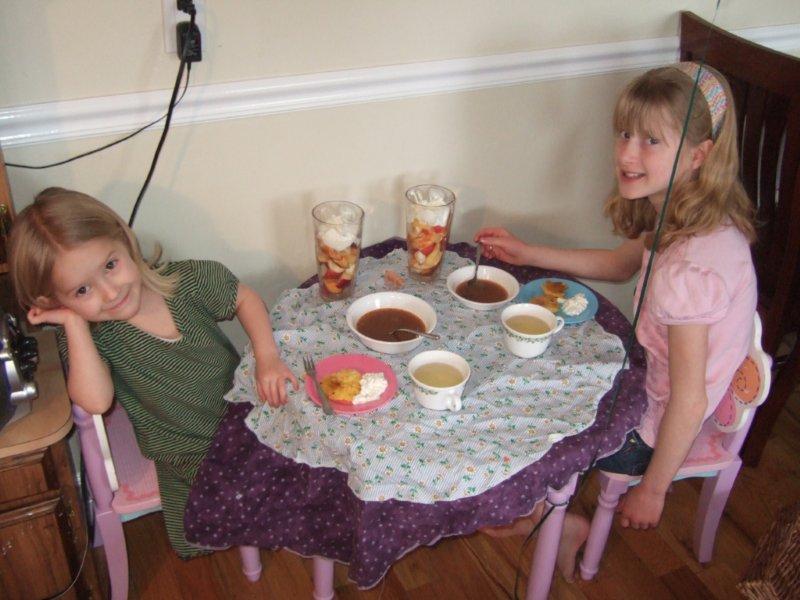 Megan treating Julia to a royal feast.
---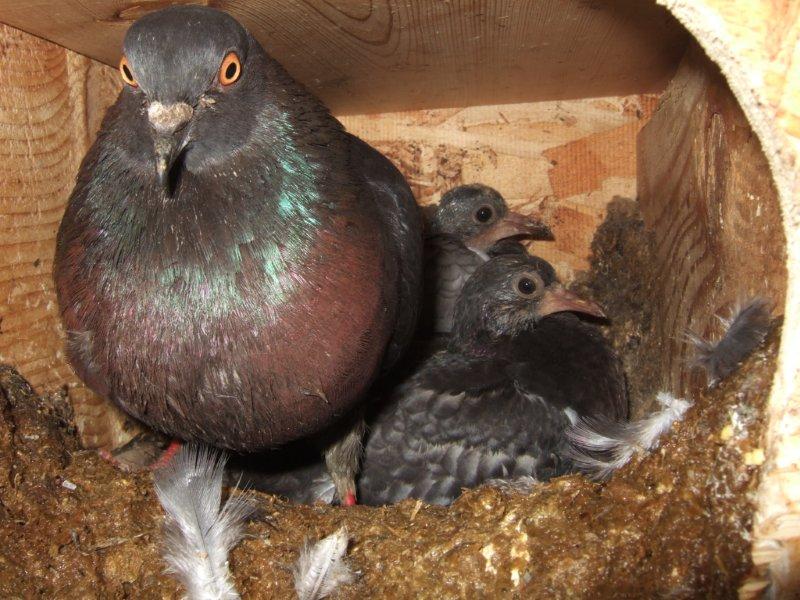 Mama Pigeon and 2 babies. They always lay just 2 eggs and raise them. "Always 2 there are. No more, no less." as Yoda would say.
---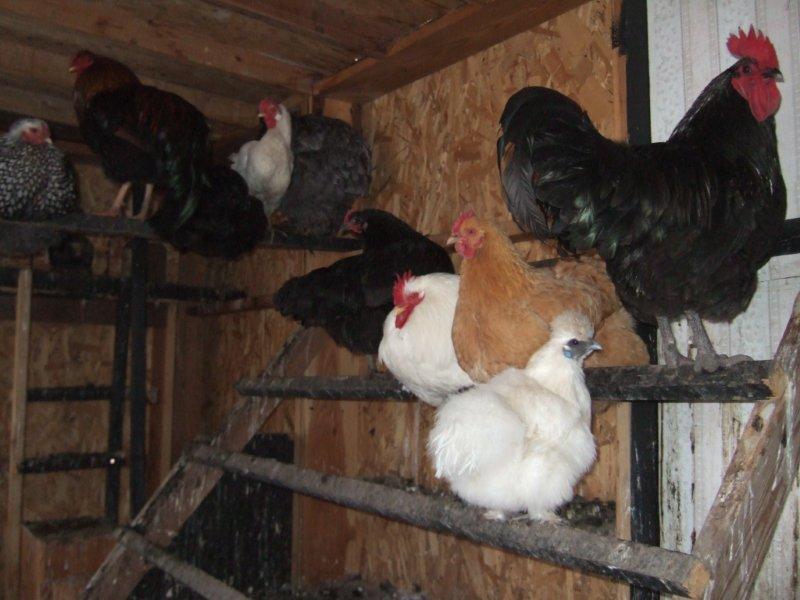 Our chickens. That is "Peeps" down in front. She is a silky, and is our favorite of the bunch.
---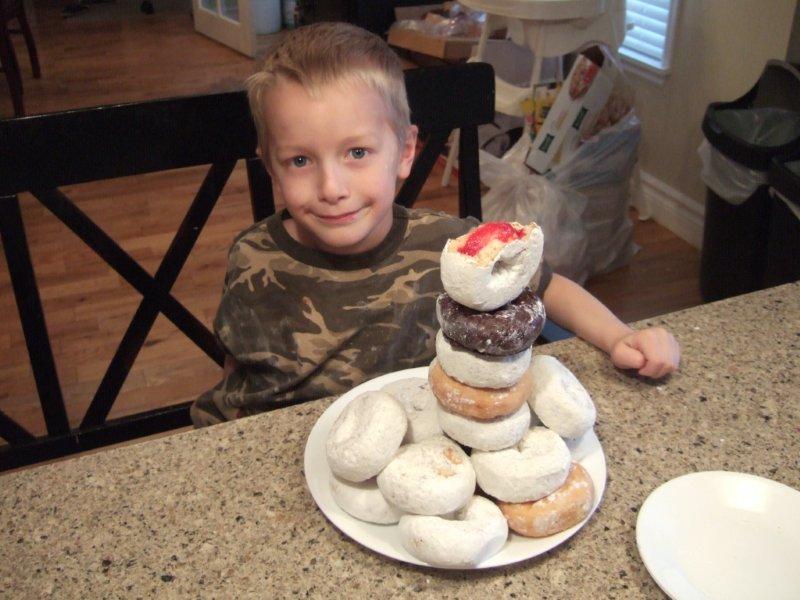 We found James eating doughnuts.
---
---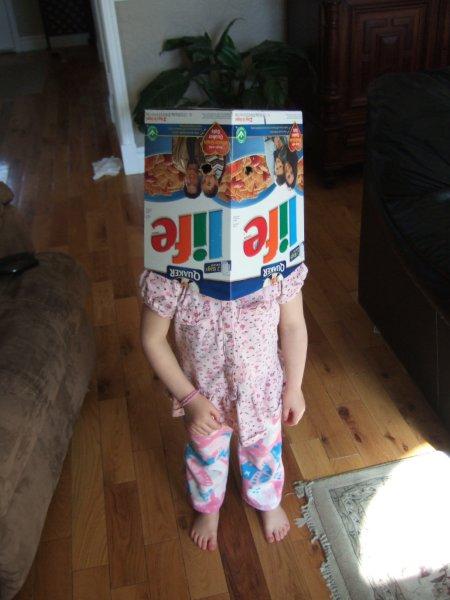 A real life costume.
---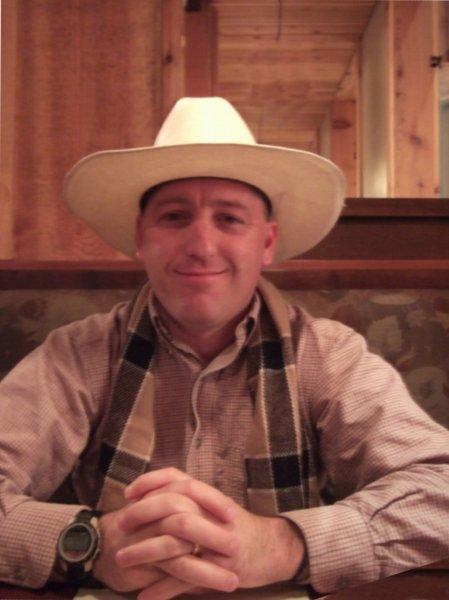 Going on a date with the sweetie. This was a super fun date where we got to eat fancy and then go to a Brian Regan Concert afterwards.
---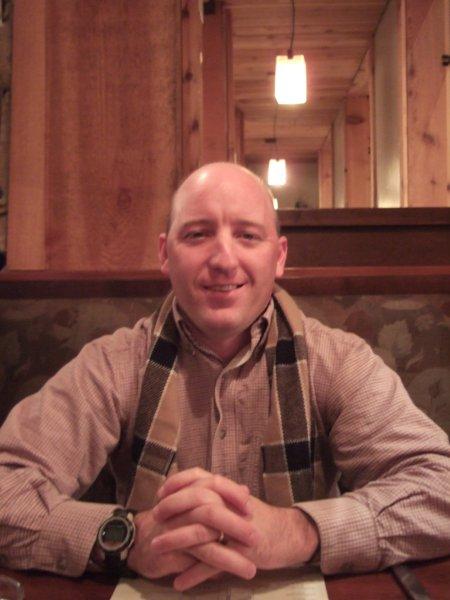 ...same guy, no hat.
---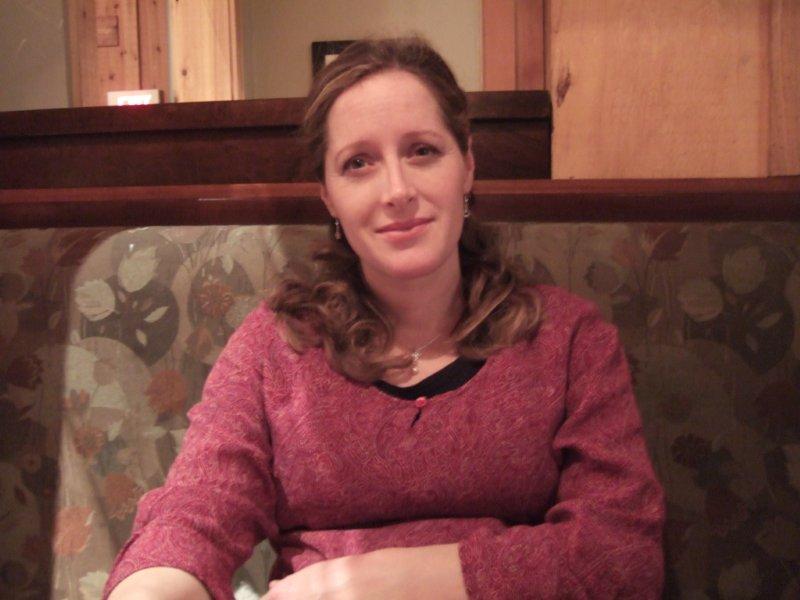 ---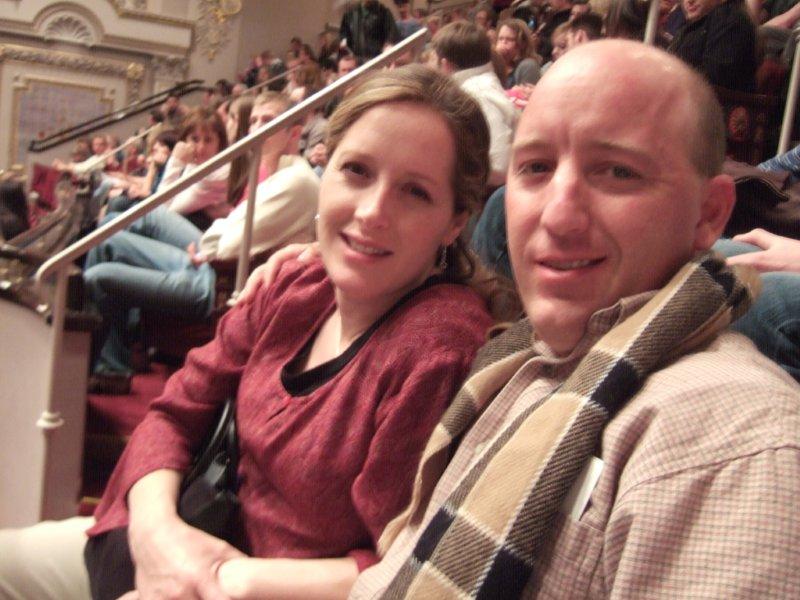 Waiting for the Brian Regan Concert to begin.
---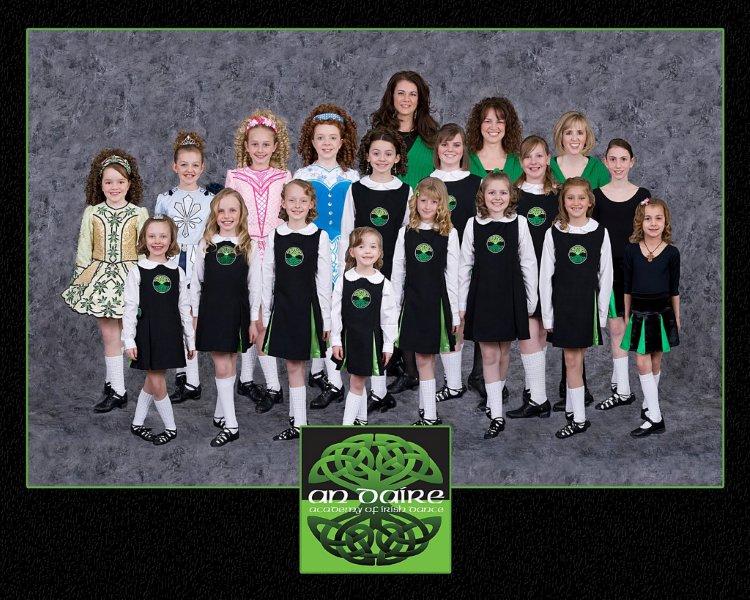 Megan's Dance class, An Daire
---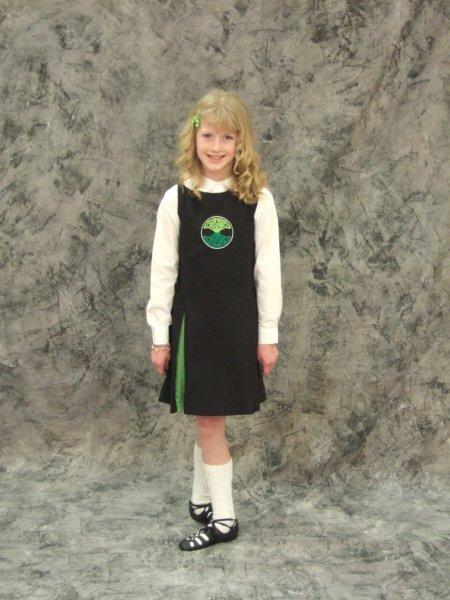 ---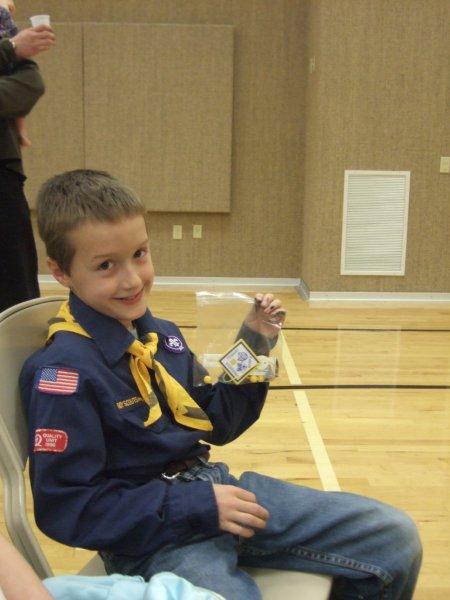 David winning some scout awards.
---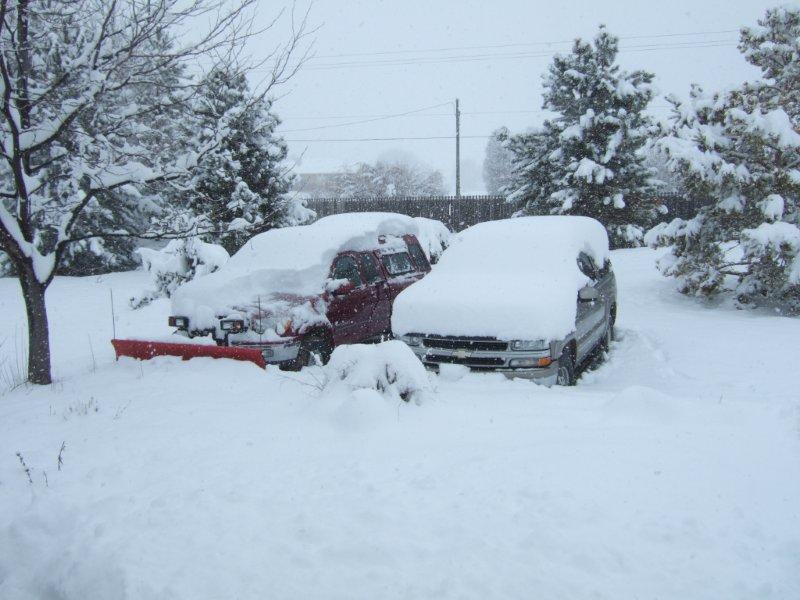 This was a pretty good sized snow storm.
---
---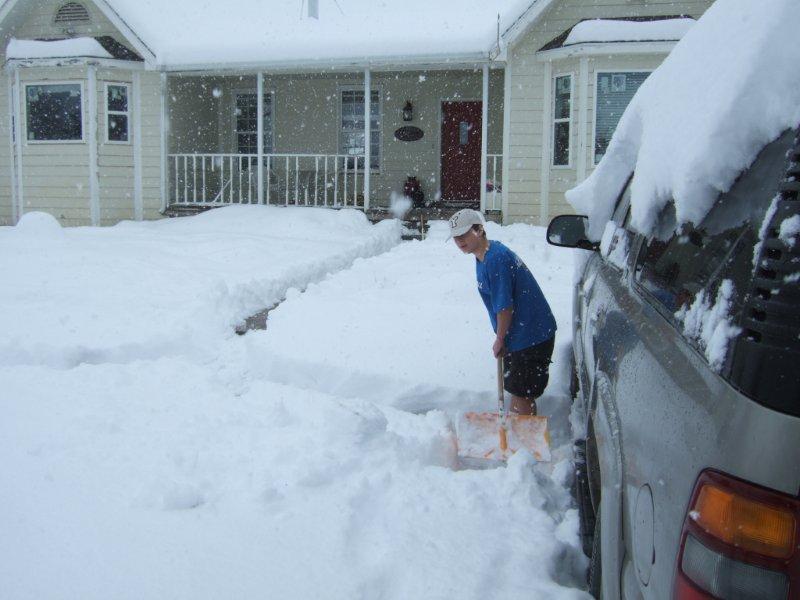 ---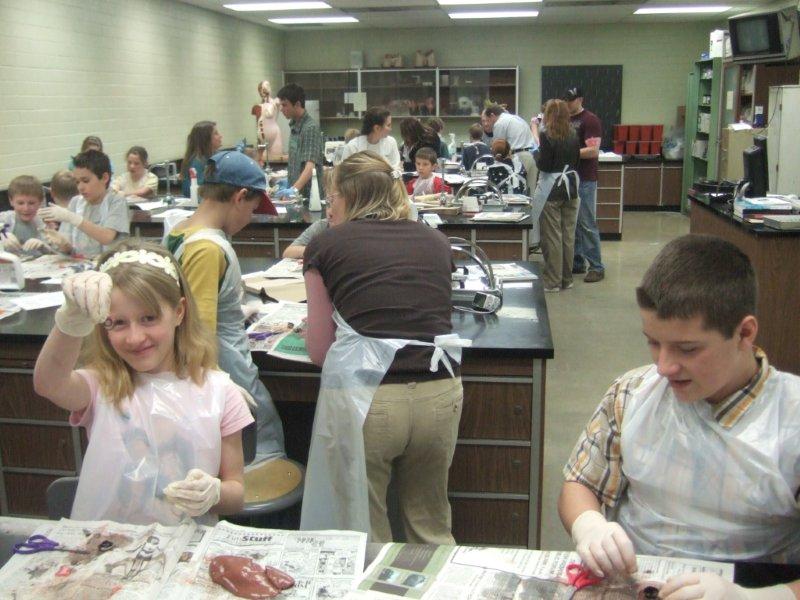 Science Class
---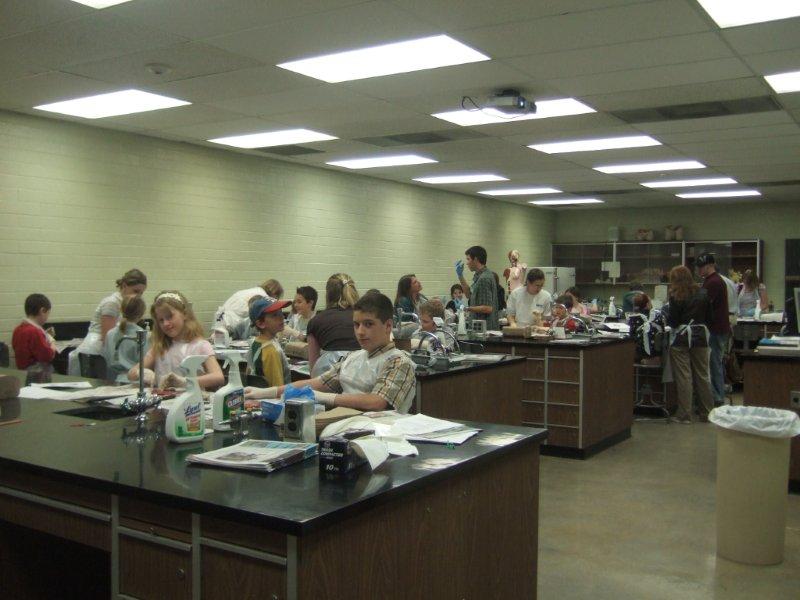 ---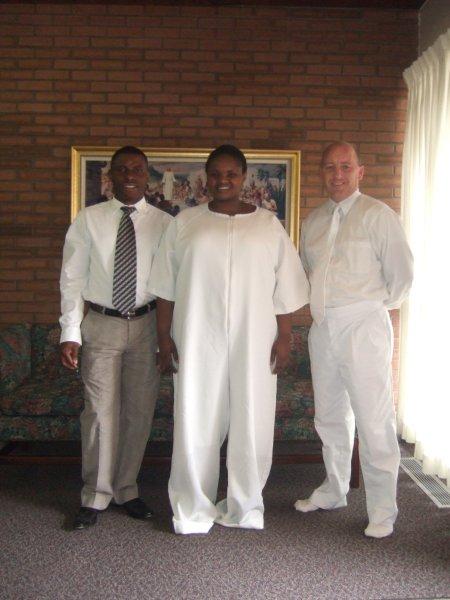 Lucky, Beatrice and me at her Baptism.
---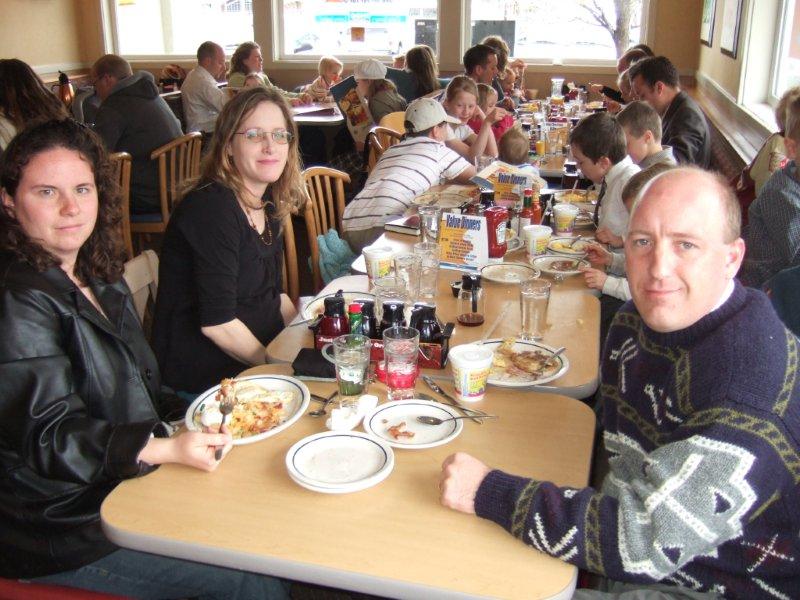 Krystal's farewell lunch before entering the MTC
---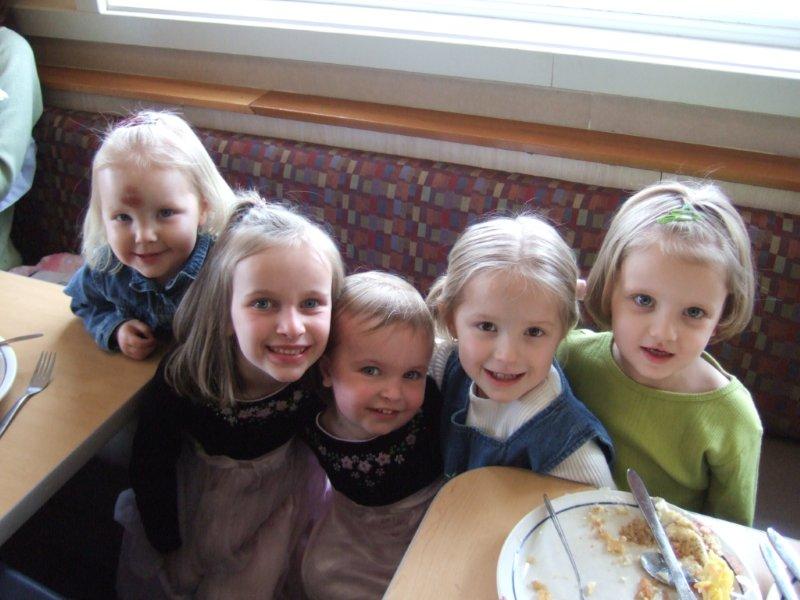 Cousins.
---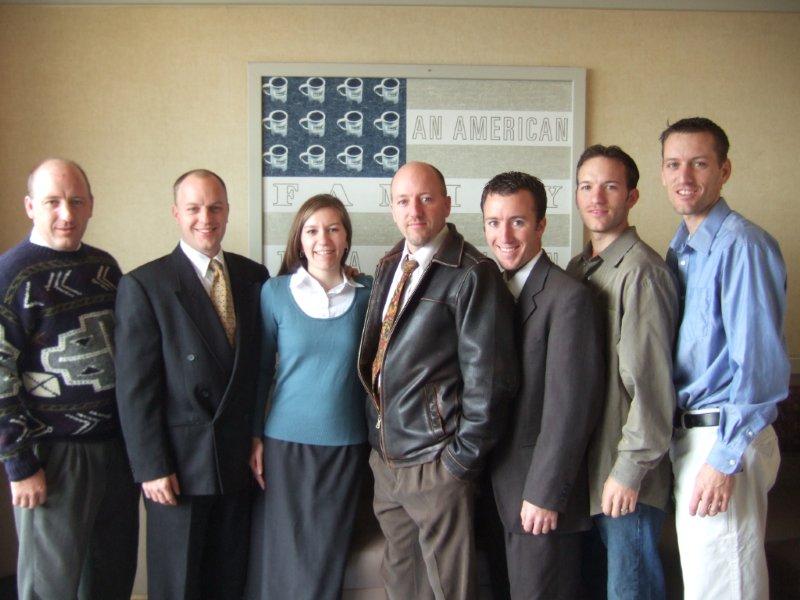 My brothers and sister. Now all missionaries.
---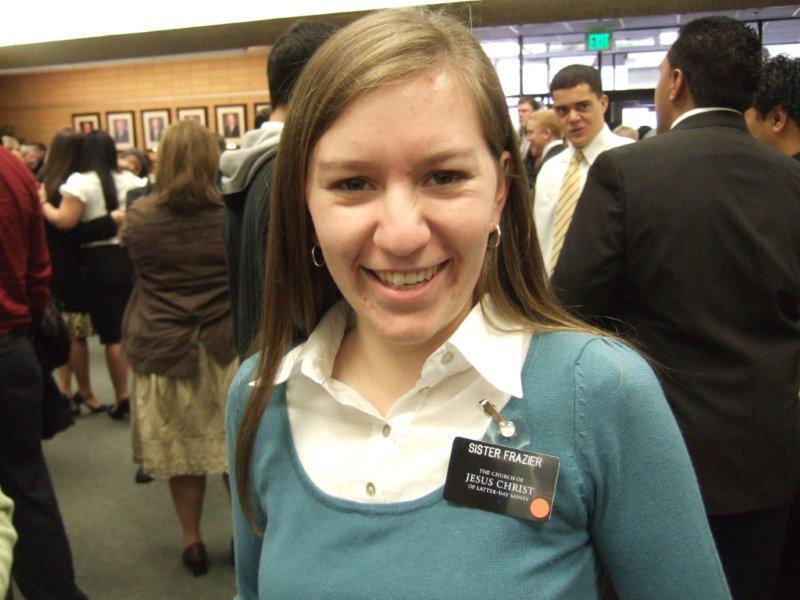 Sister Frazier just got her tag!
---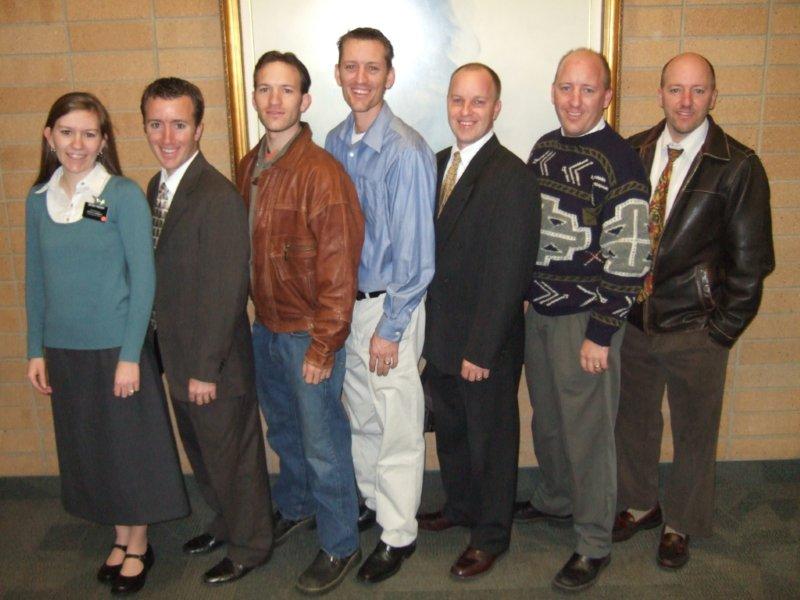 ---
Megan holding Uncle Romans Emu.
---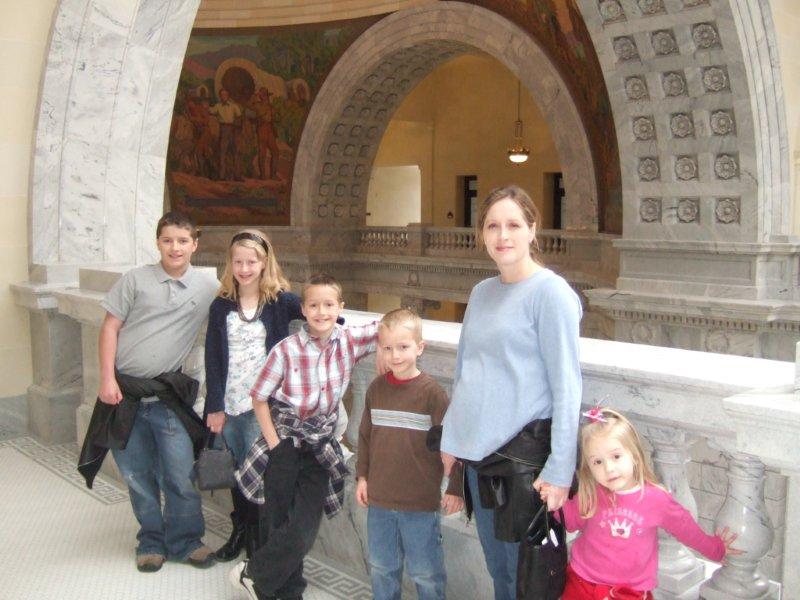 Revisiting the state capital building after 18 years.
---
---
---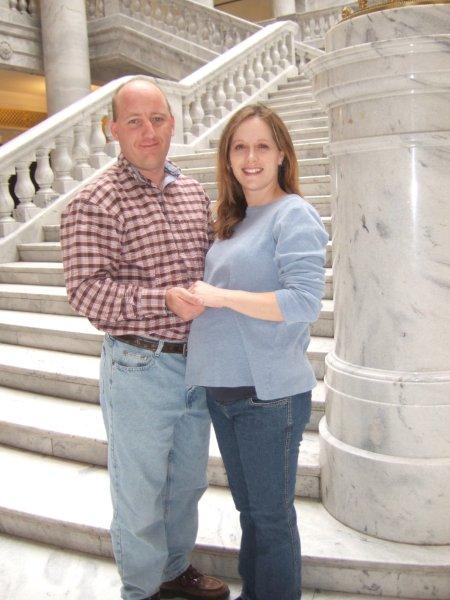 This feels strangely familiar.....
---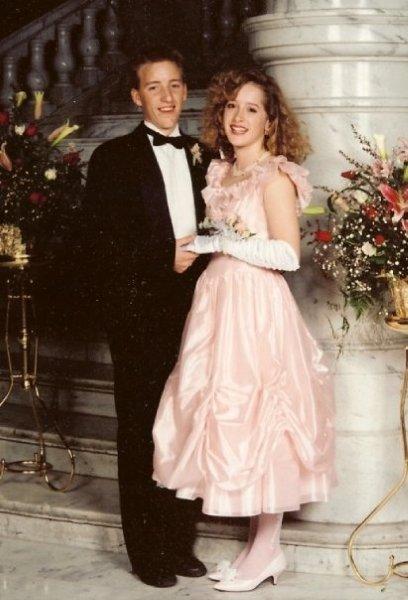 ...that why.
---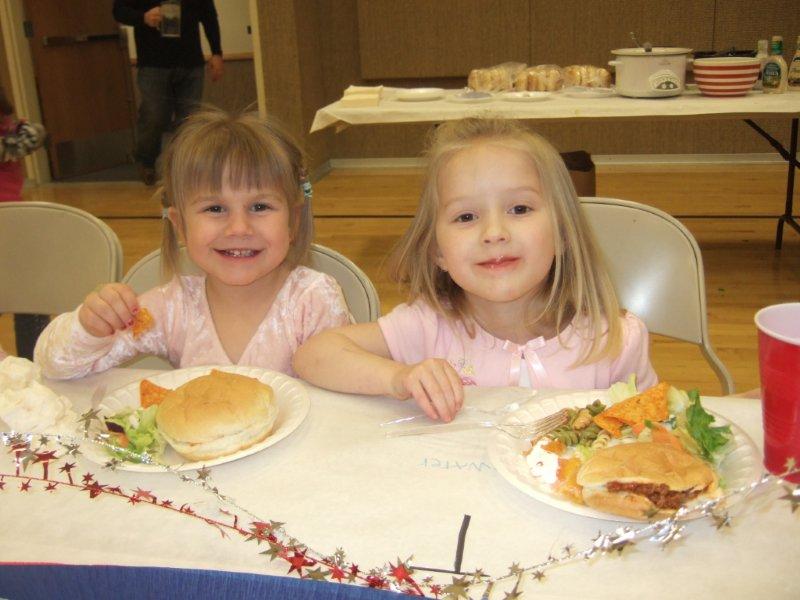 Julia and her friend at a ward event.
---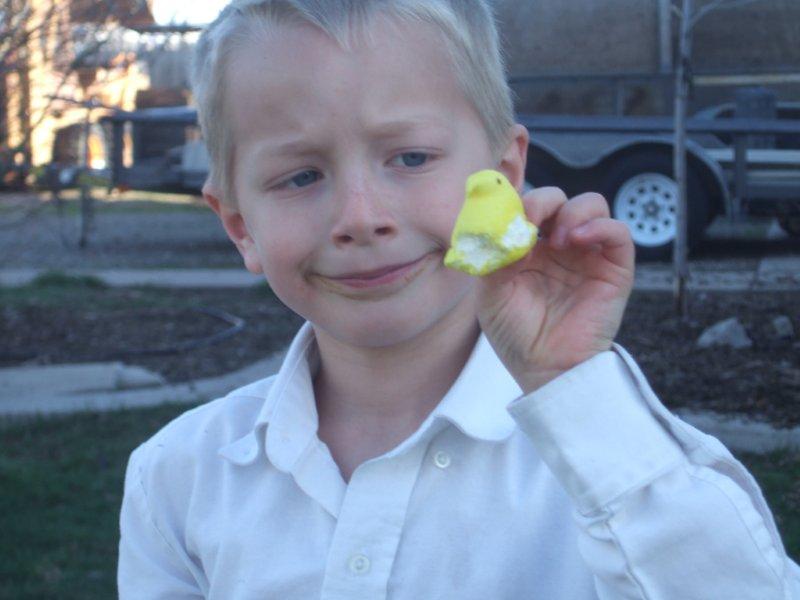 James and his Easter peeps.
---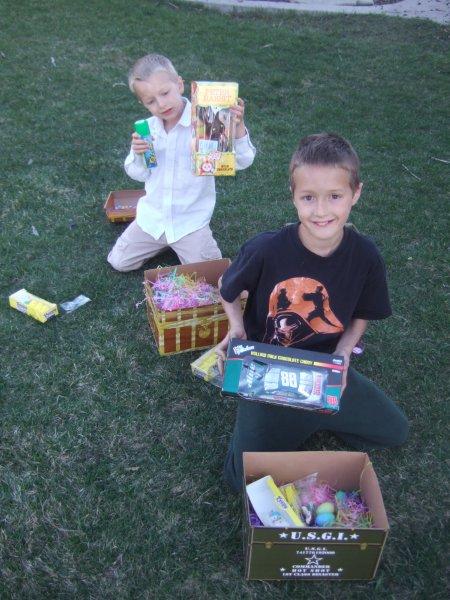 Easter Baskets
---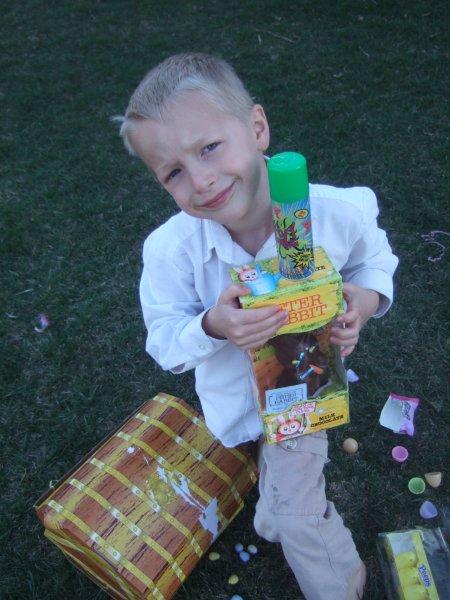 ---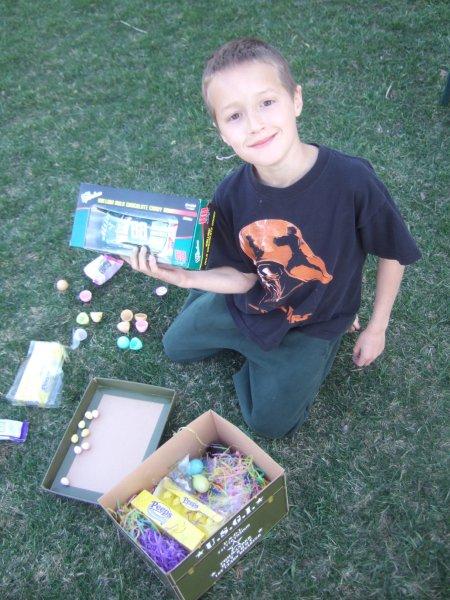 ---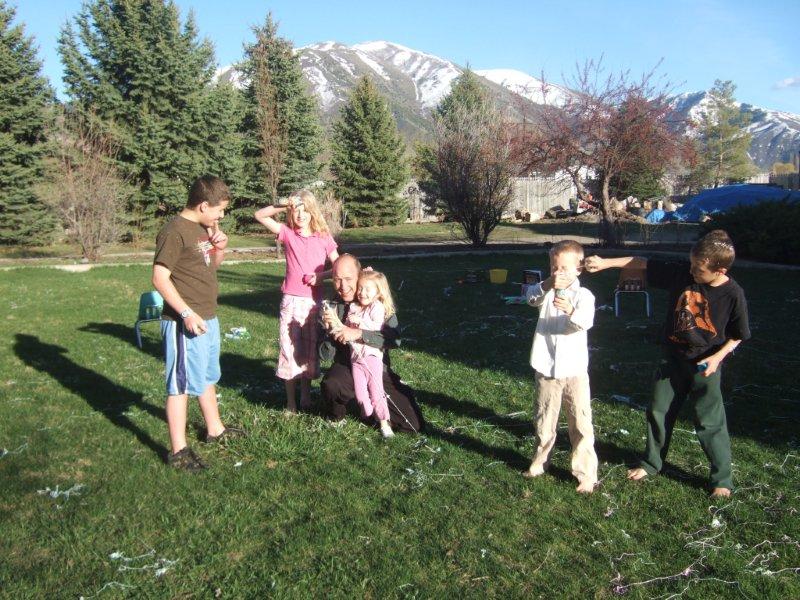 An Easter silly string fight.
---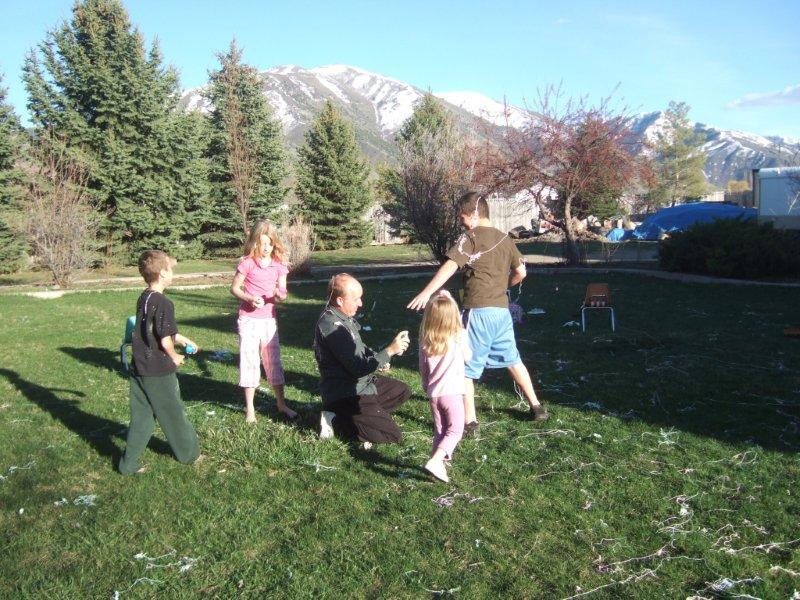 ---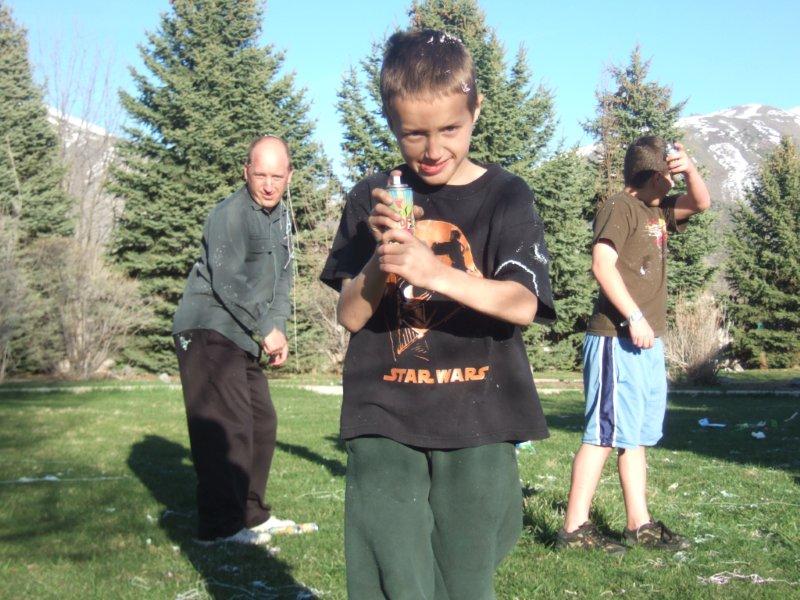 ---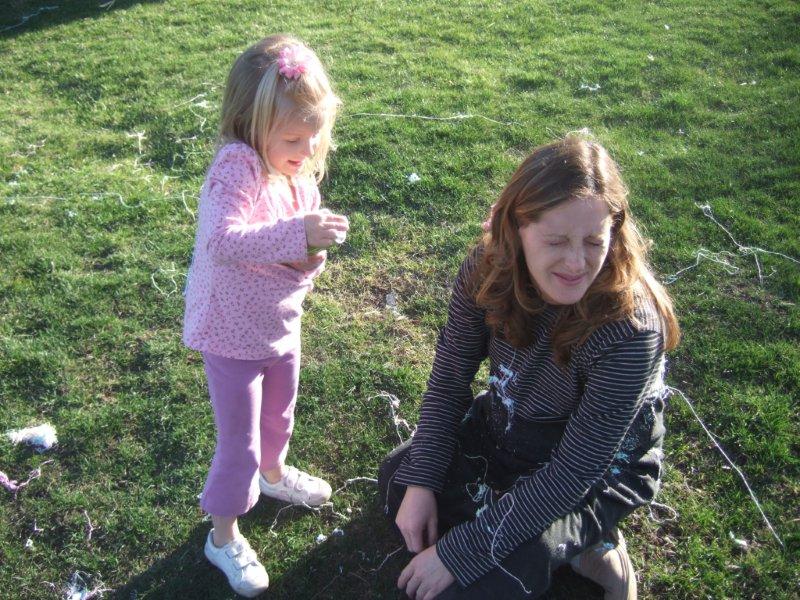 ---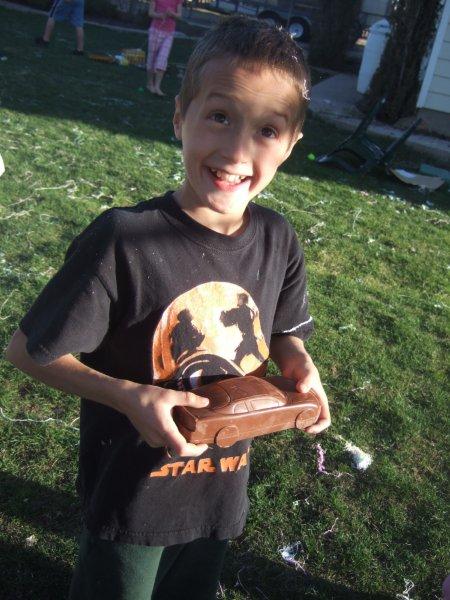 ---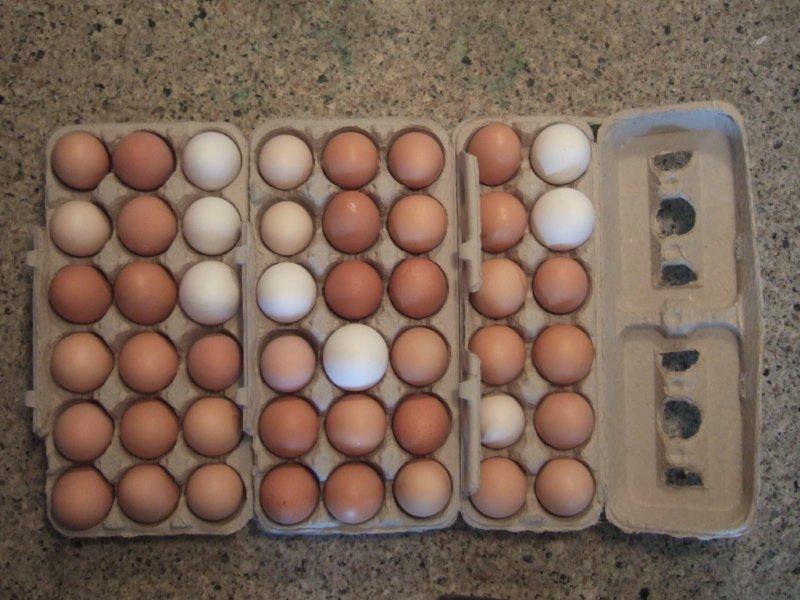 Some of our chicken eggs.
---
The one on the left is normal Grade A size. The one on the right would be Grade AAAAAAA, I guess. When we saw this egg we all said ouch for that poor hen.
---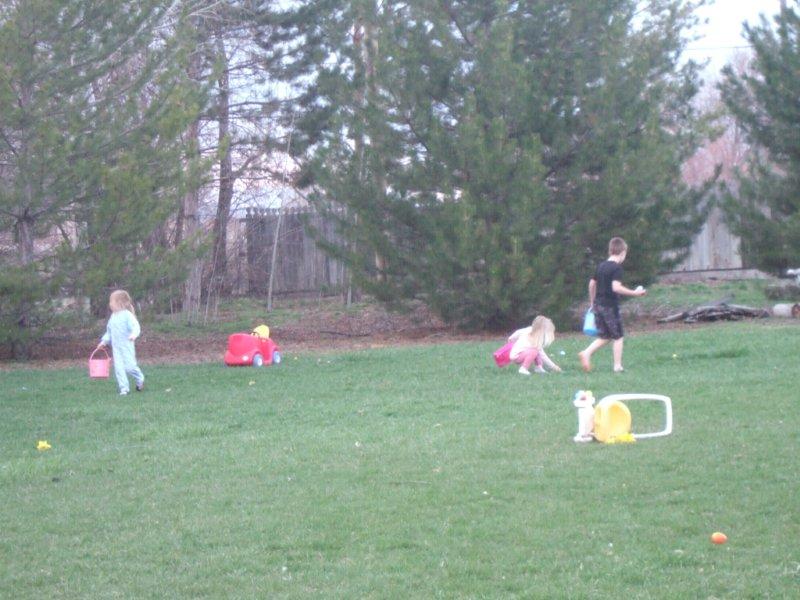 Easter egg hunt with the cousins.
---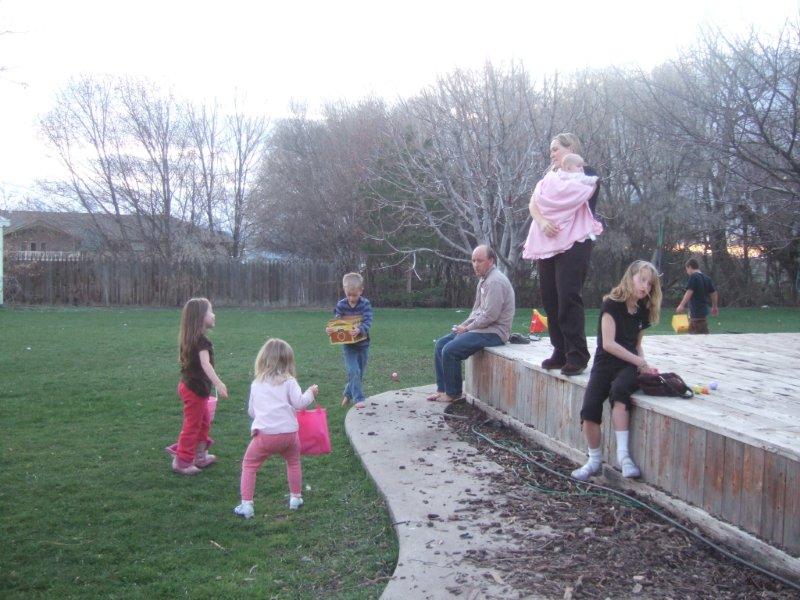 ---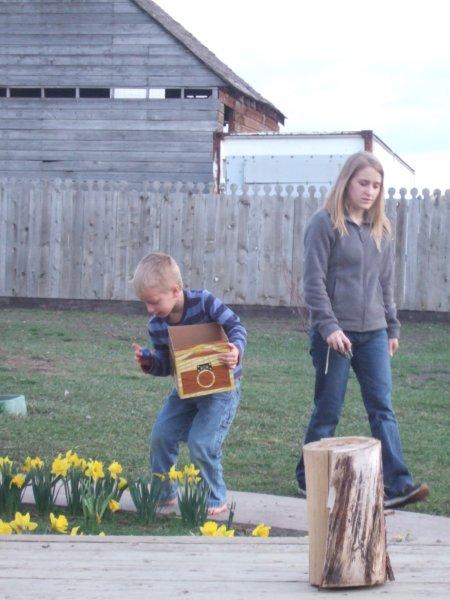 ---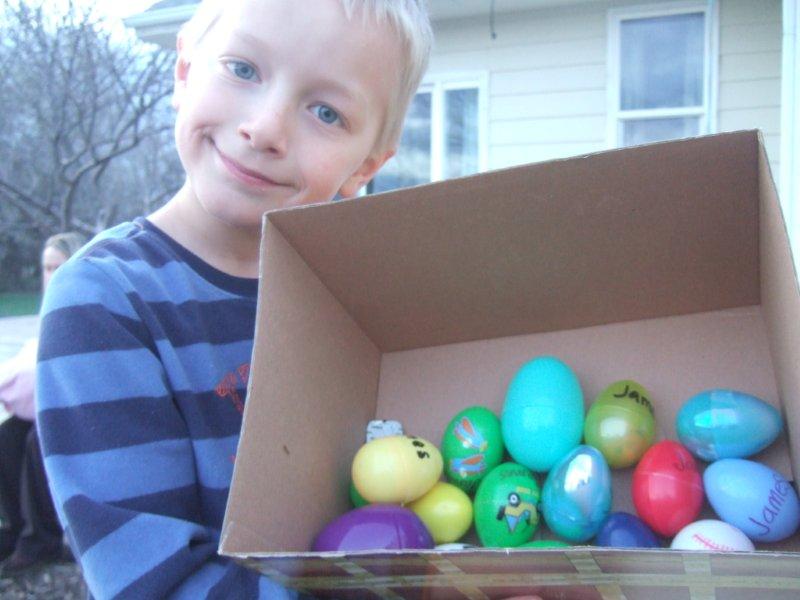 ---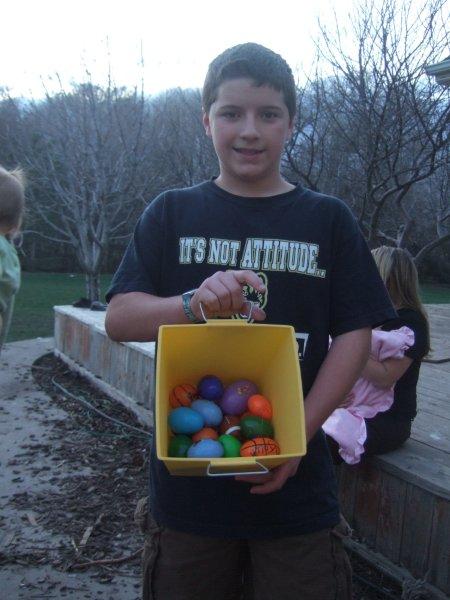 ---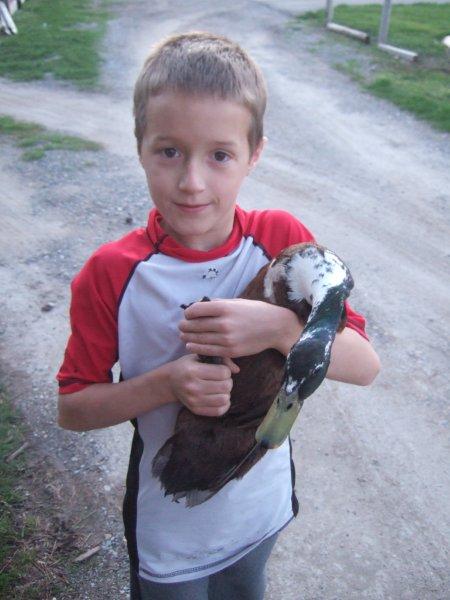 ---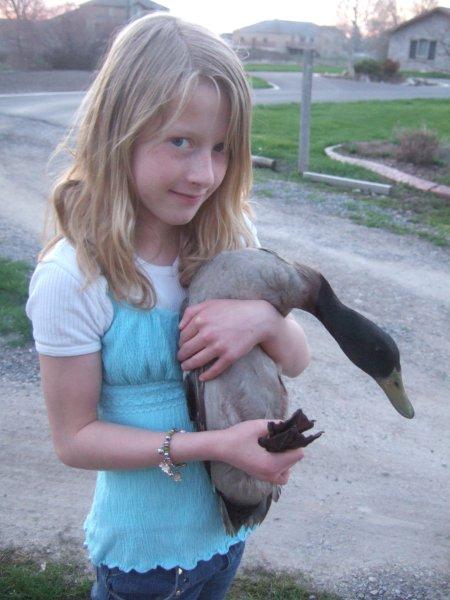 ---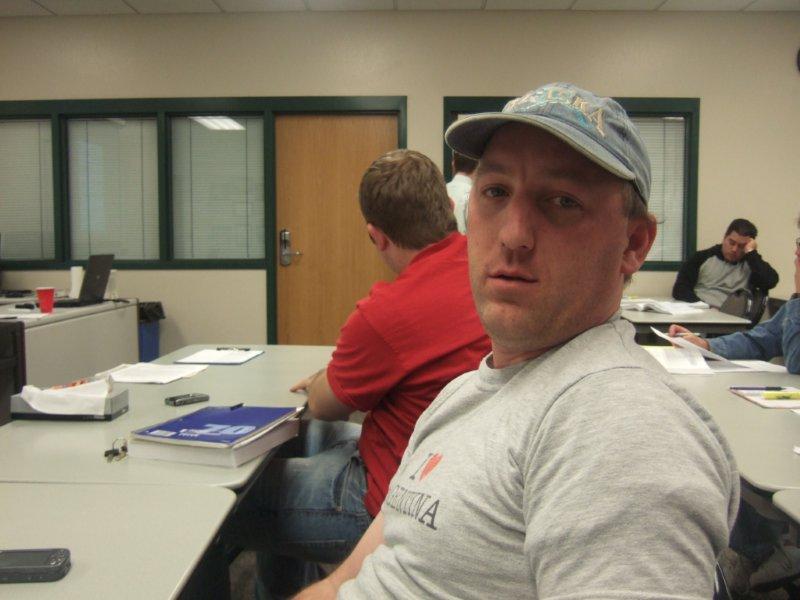 Me at Real Estate school.
---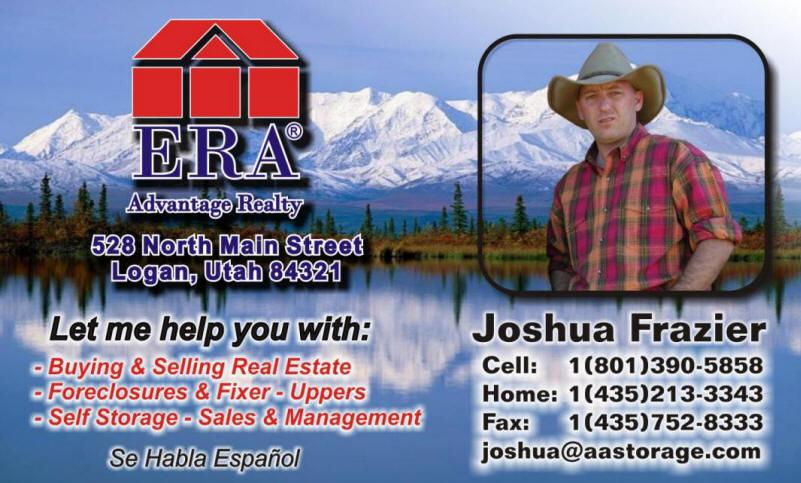 Me after Real Estate School.
---