Our California Trip - January 2010
We drove to Dana Point in California and stayed for a week. Its on the south end of Los Angeles.
We arrived in California on New Year's Eve. Our place was right on the beach and we spent most of the week visiting different beaches and swimming pools. We went to San Juan Capistrano Mission and to a place called Little Saigon. We visited relatives while there, went bike riding and dolphin watching and lots of other fun things.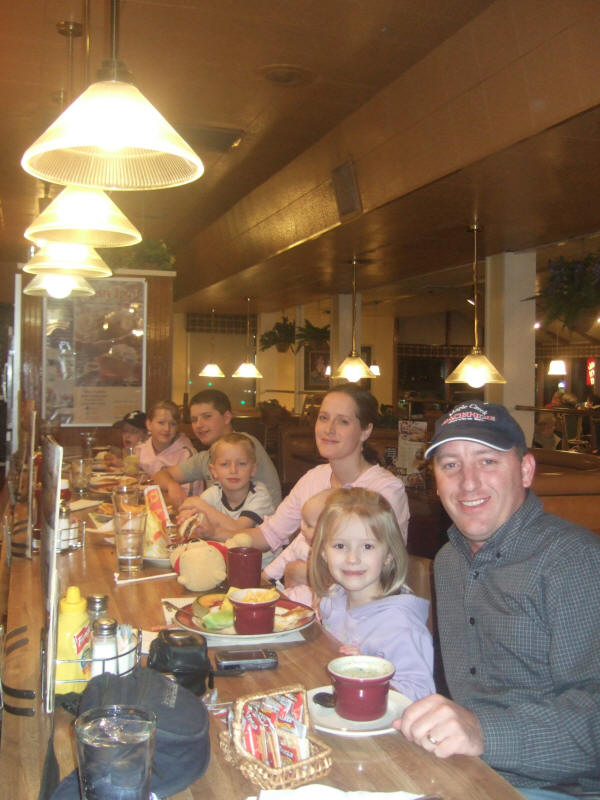 On the drive down we stopped to eat at this place.
---

This is a video Megan made of our California vacation.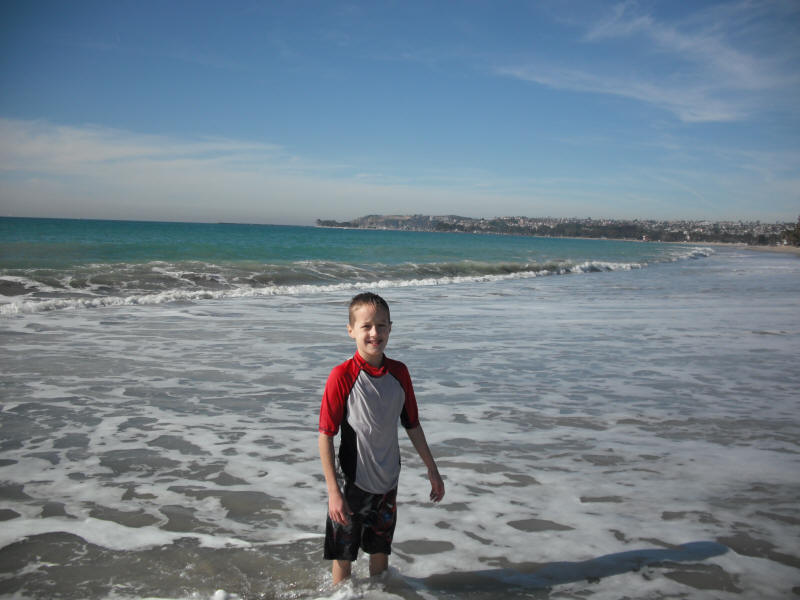 David at the beach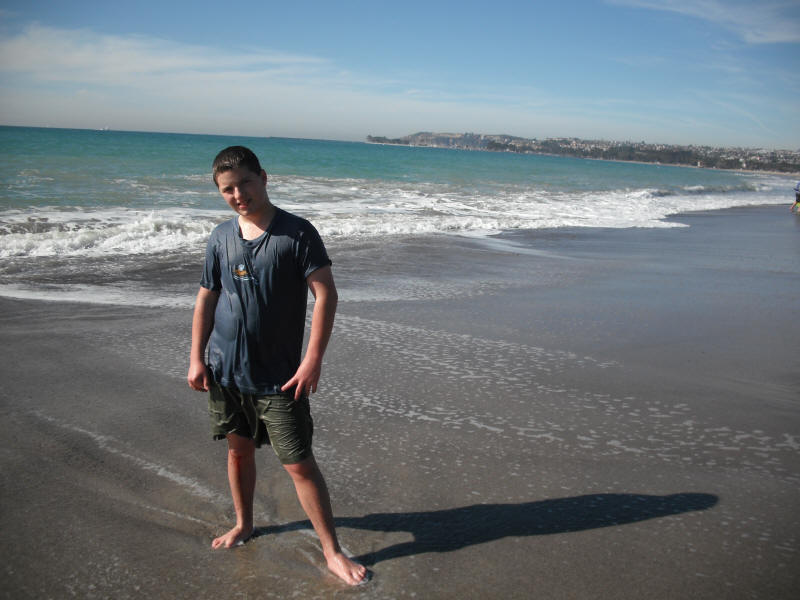 Jacob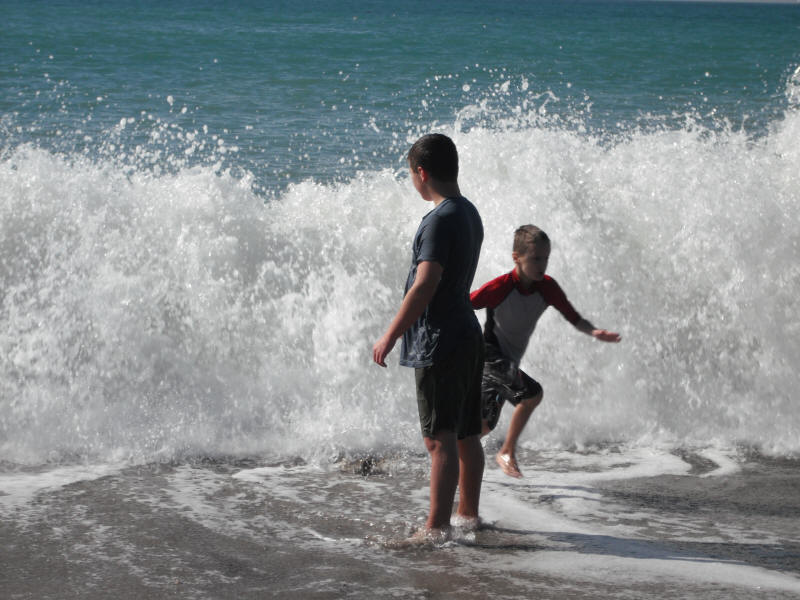 ---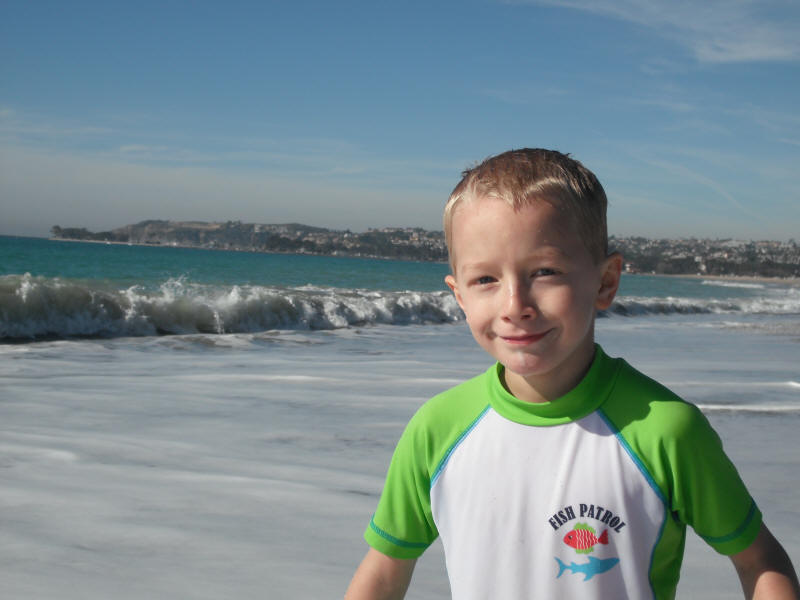 James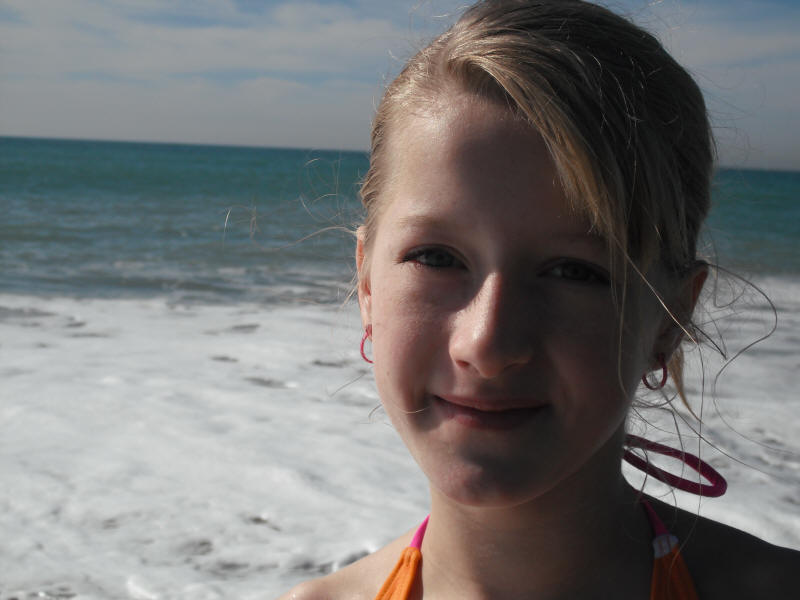 Megan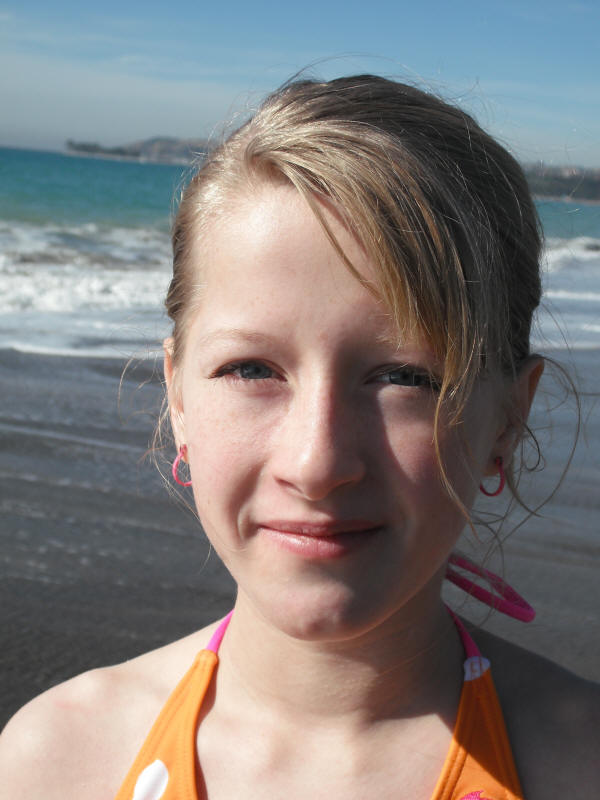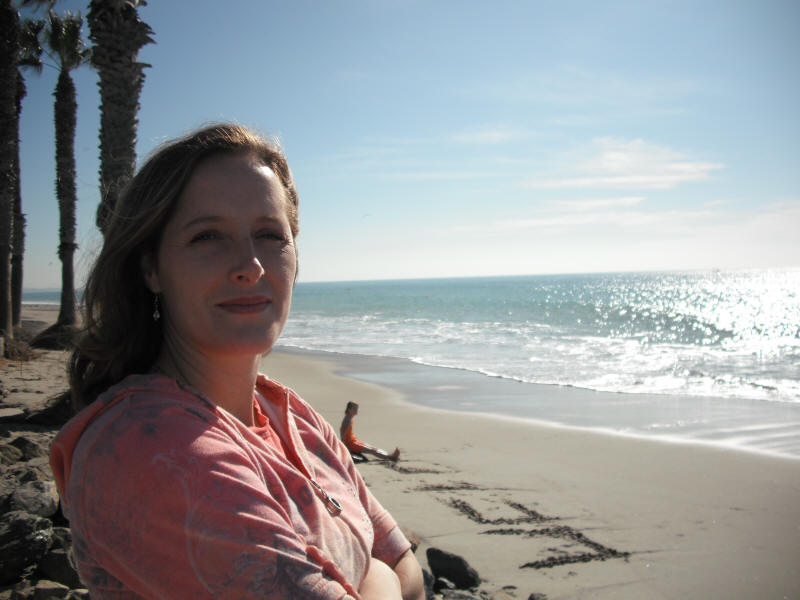 Audrey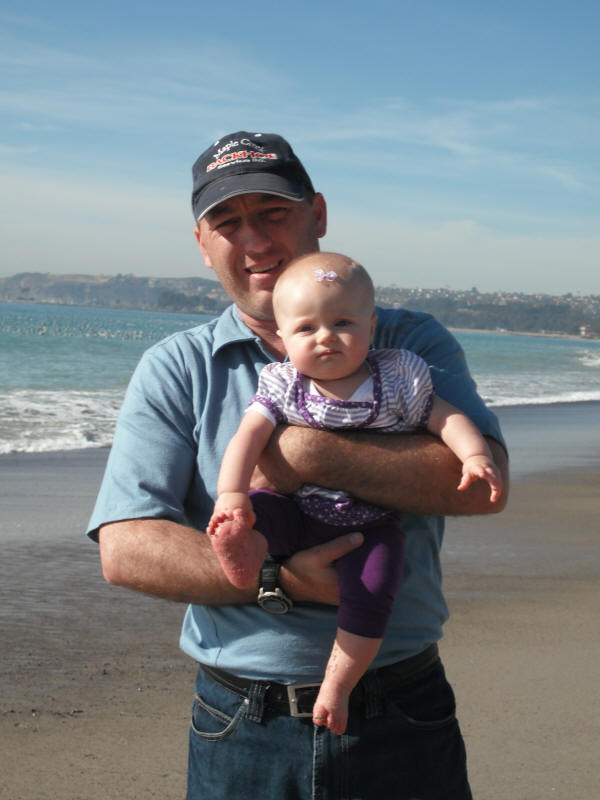 Dad and Ellen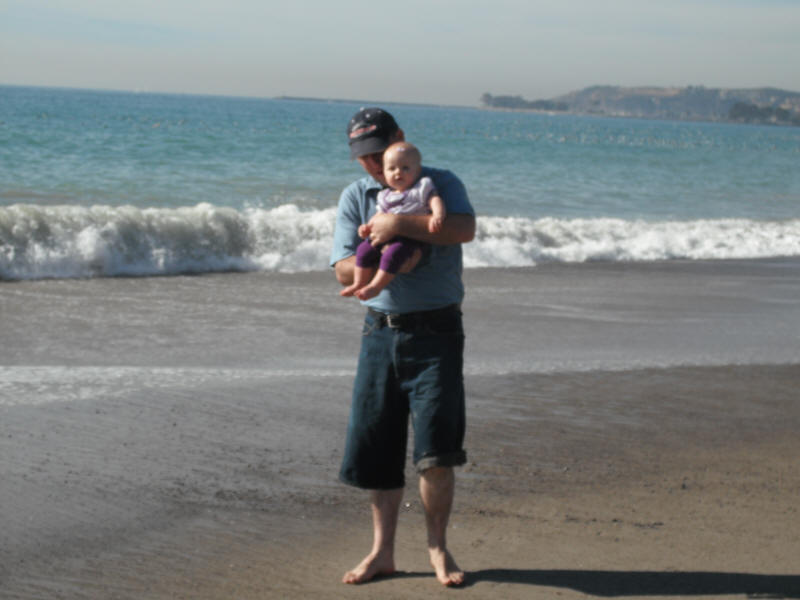 Me and Ellen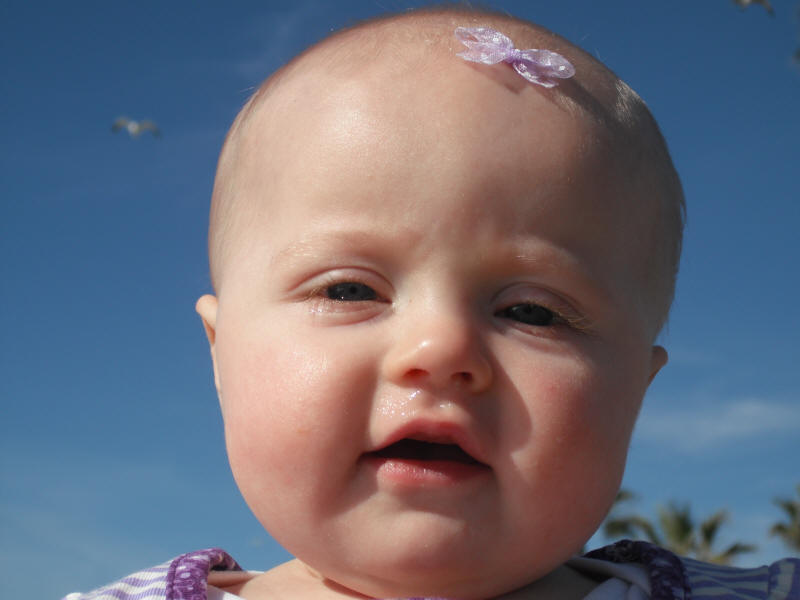 Ellen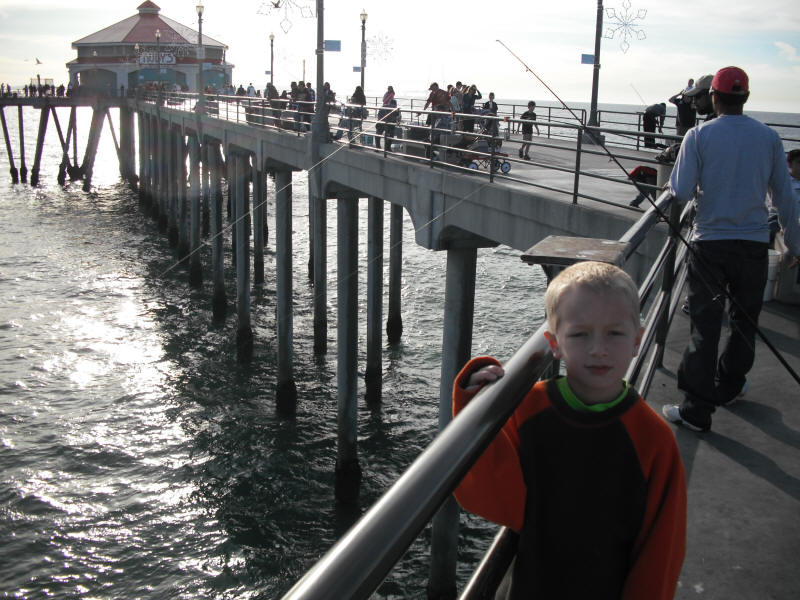 Fishing off the pier at Huntington Beach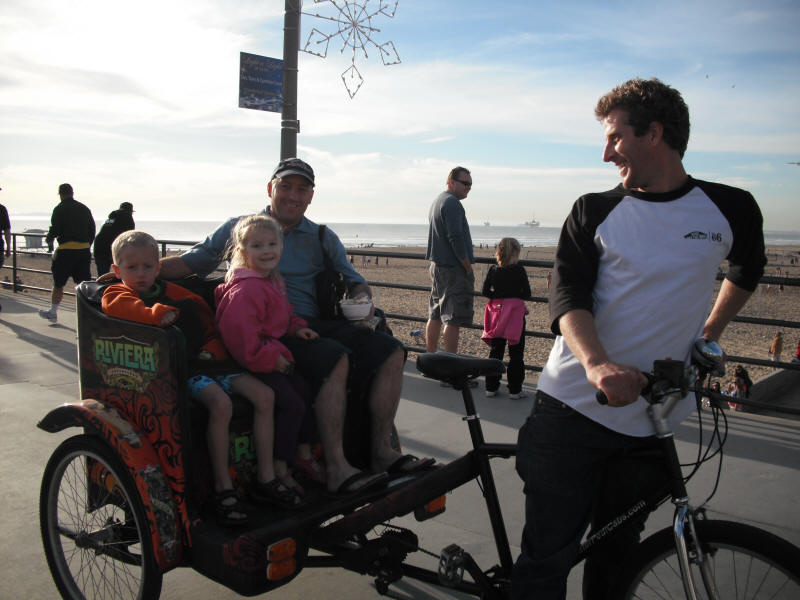 Huntington Beach Pier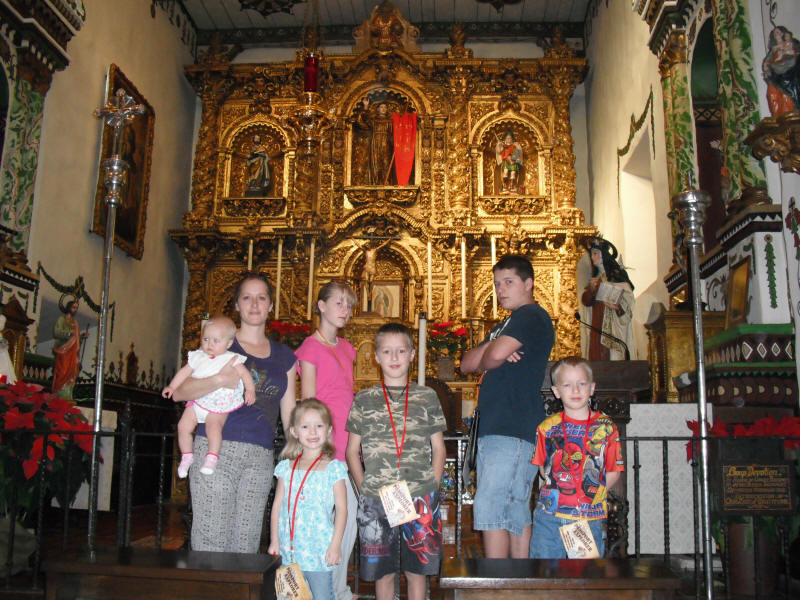 The San Juan Capistrano Mission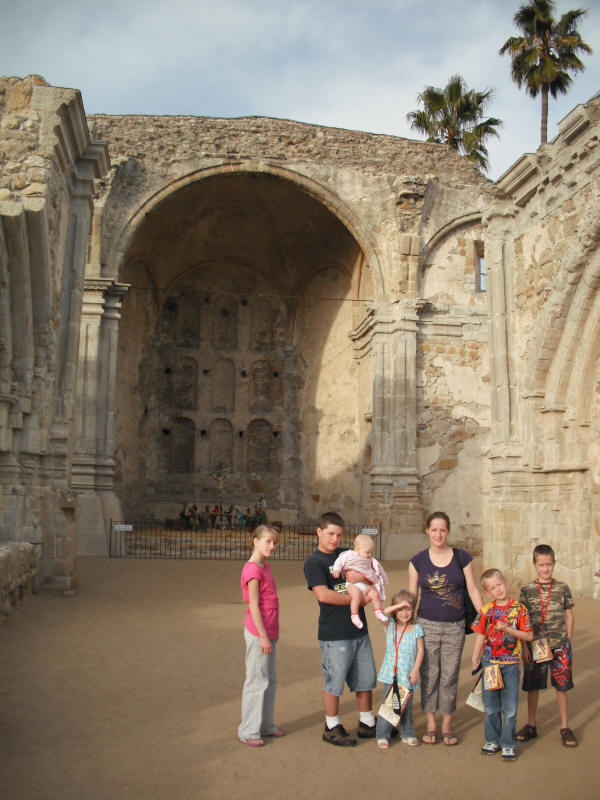 San Juan Capistrano Mission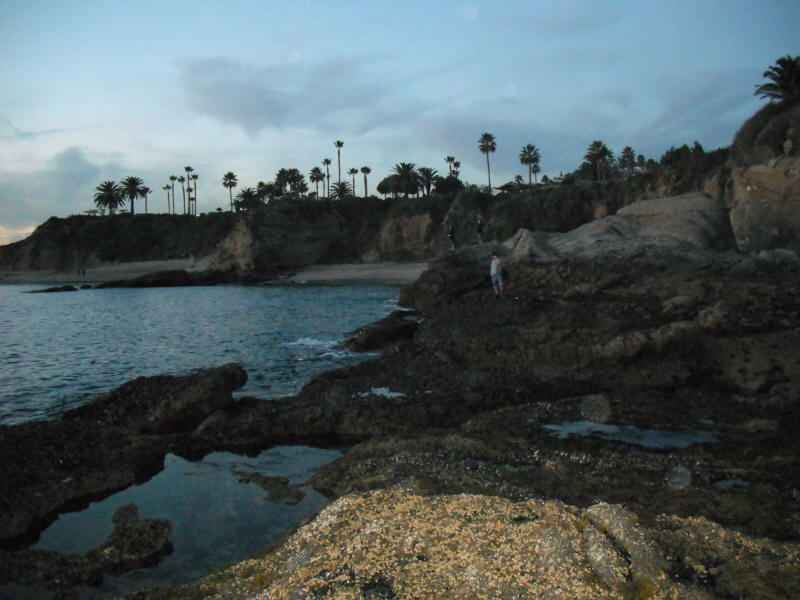 Exploring the Tide pools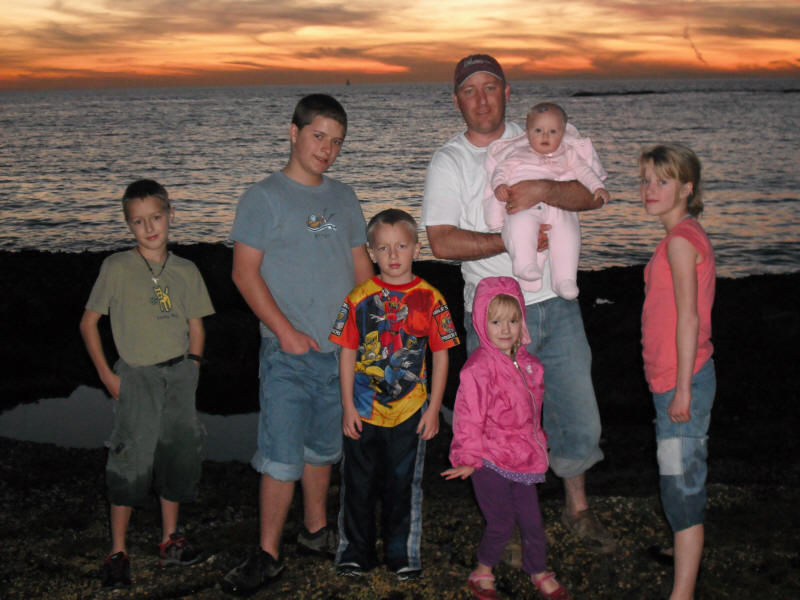 ---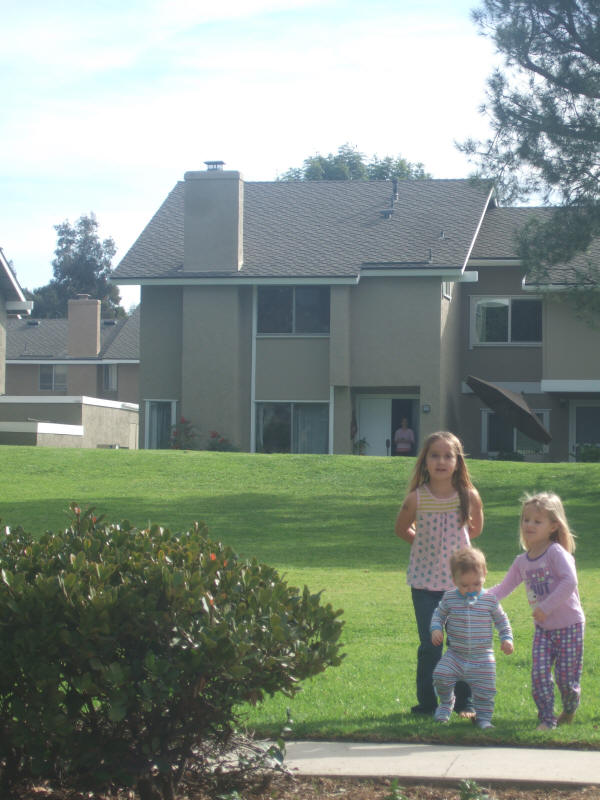 Visiting with the cousins at Aimee's & Donald's house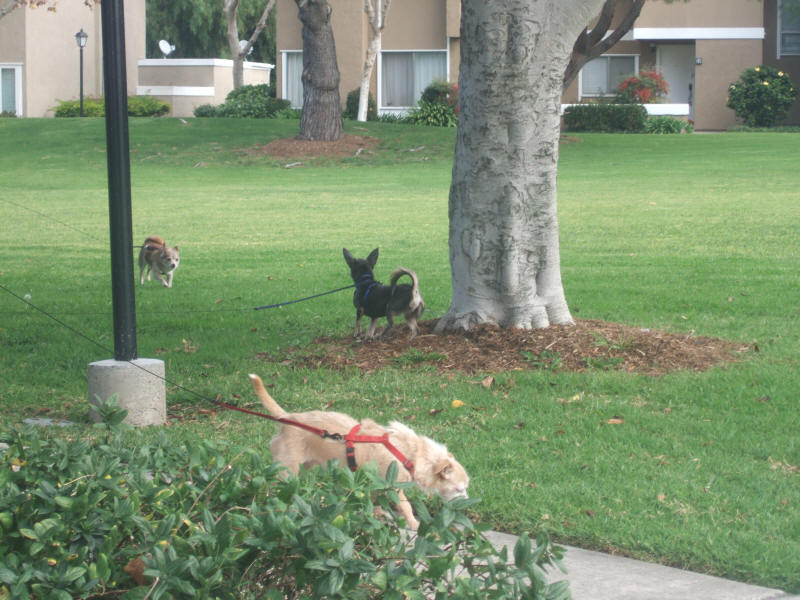 Crazy when you take a picture of someone else's dog, just because it looks like yours, huh?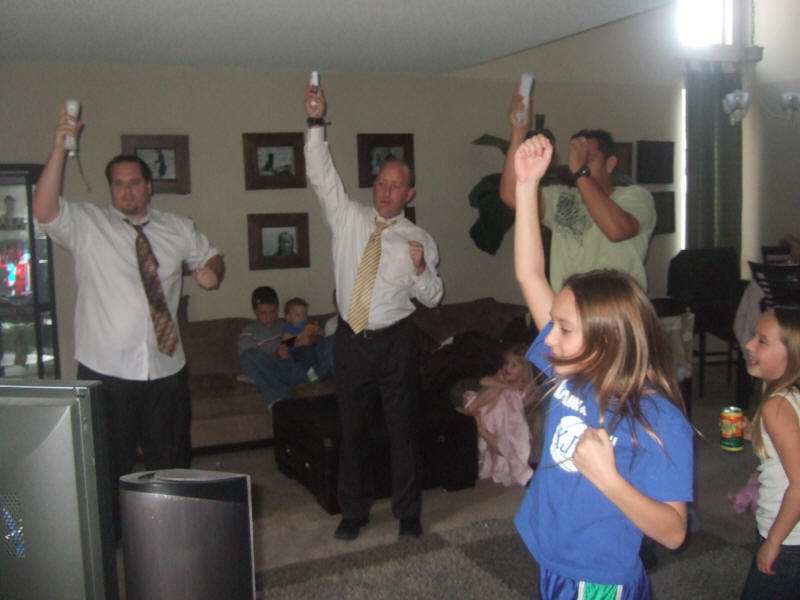 Playing the Wii
---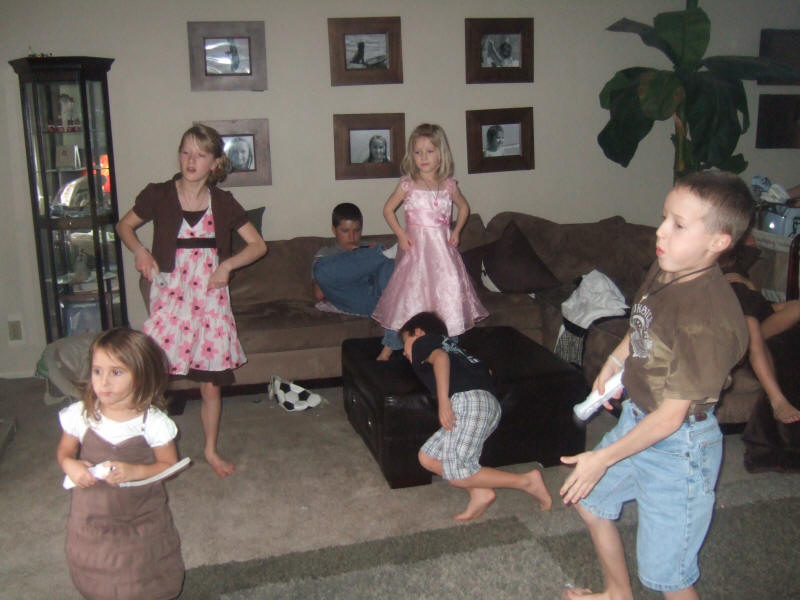 Playing the Wii
---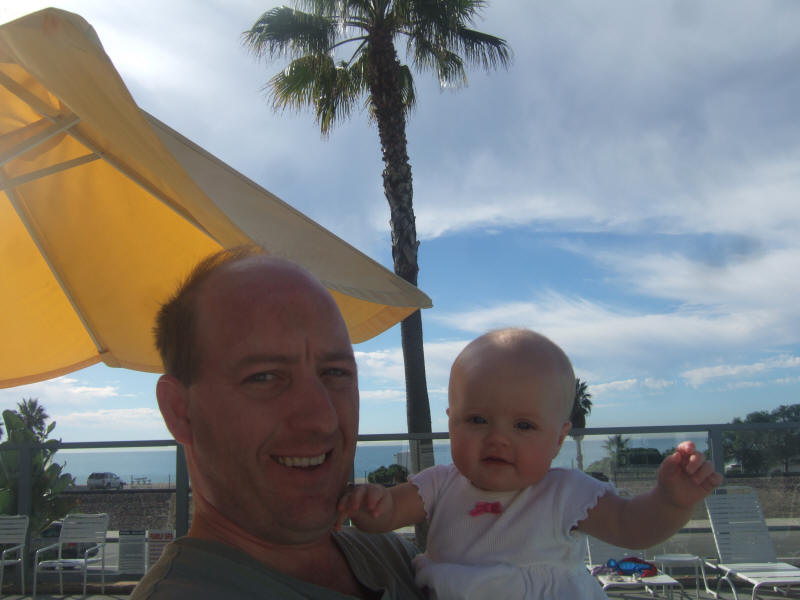 Ellen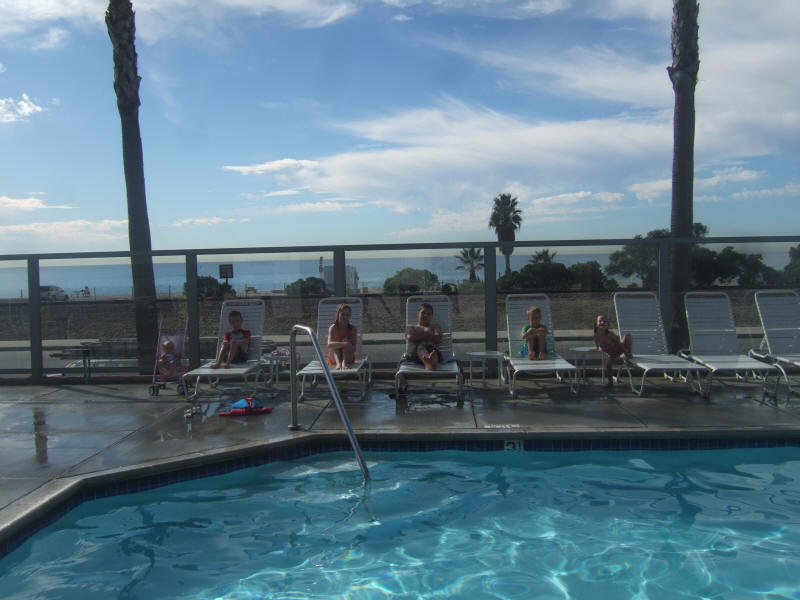 The ocean behind us and a pool in front. How nice is that?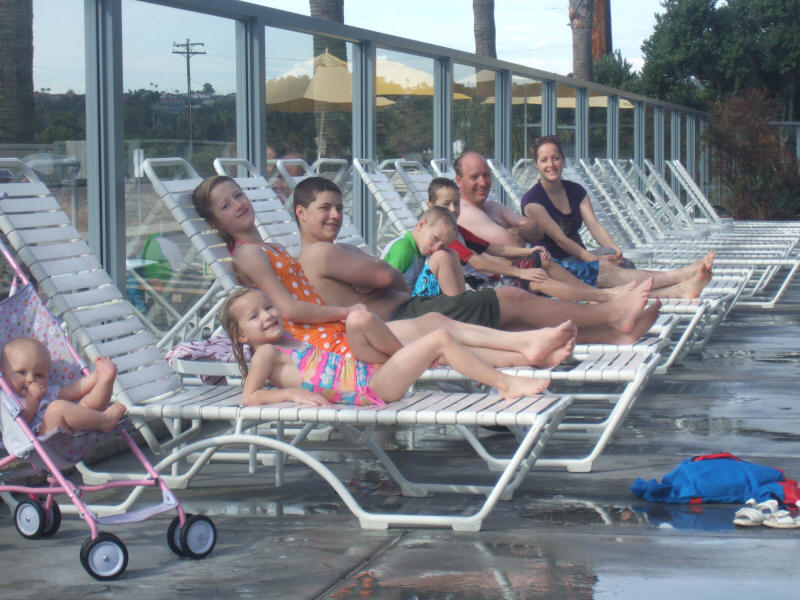 We loved swimming!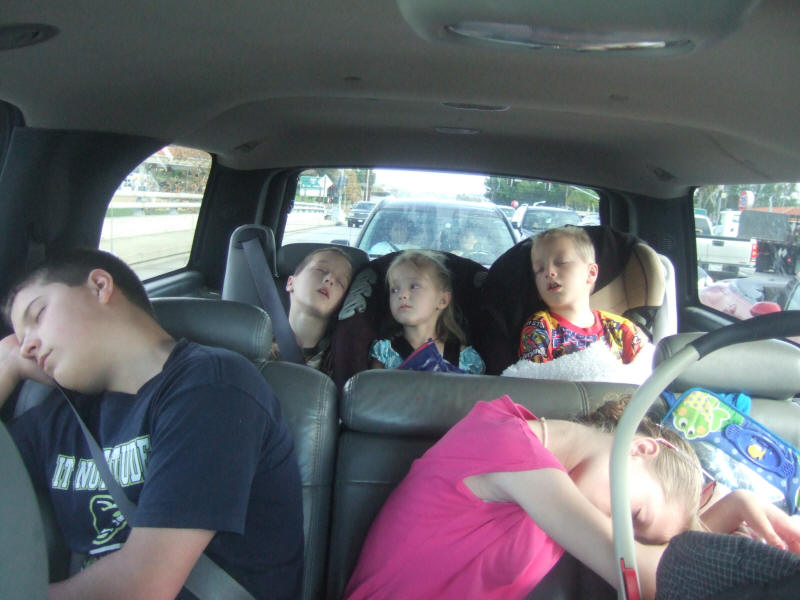 Sometimes vacationing is EXHAUSTING!!!

At Dana Point we stopped for some yummy fish tacos and Seafood.

Dolphin Watching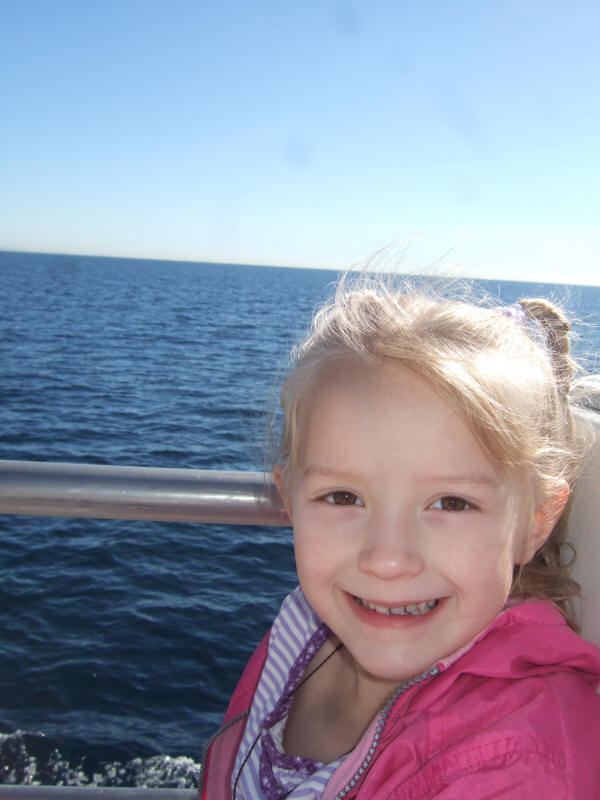 Julia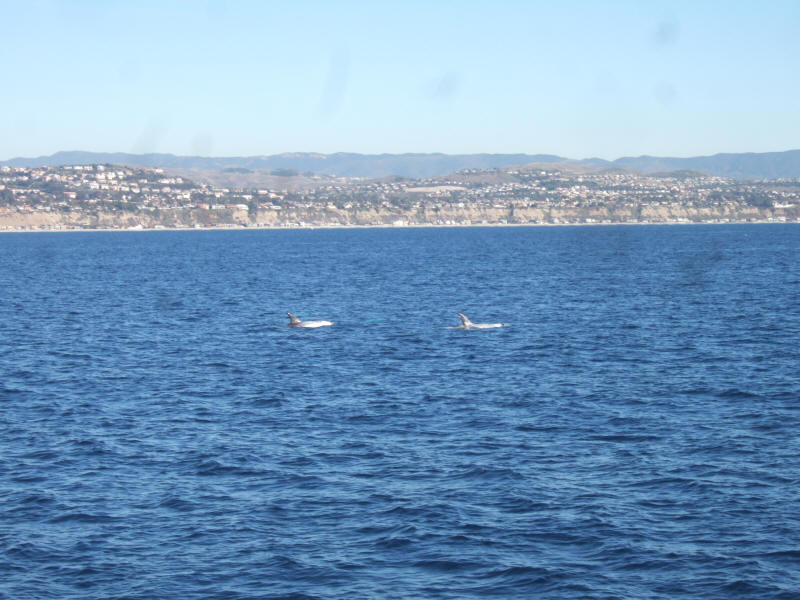 We didn't see any whales, but did see quite a few dolphins.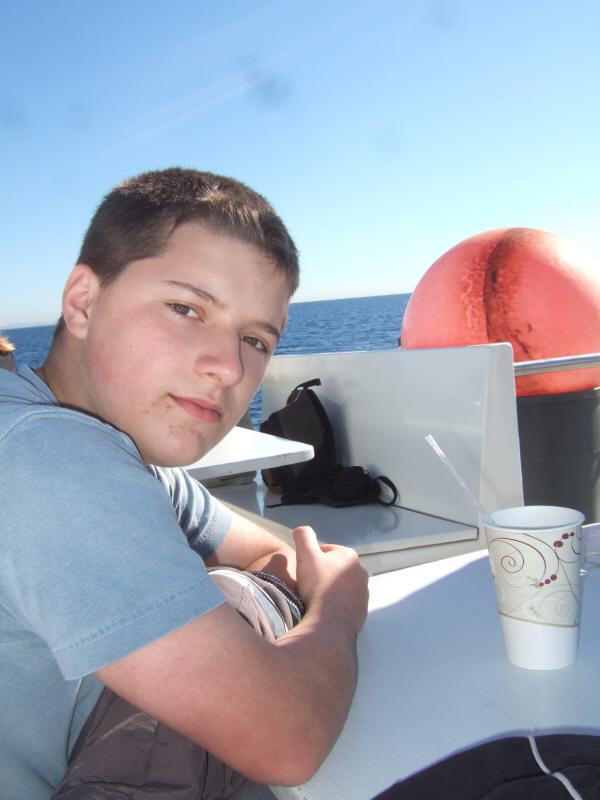 Jacob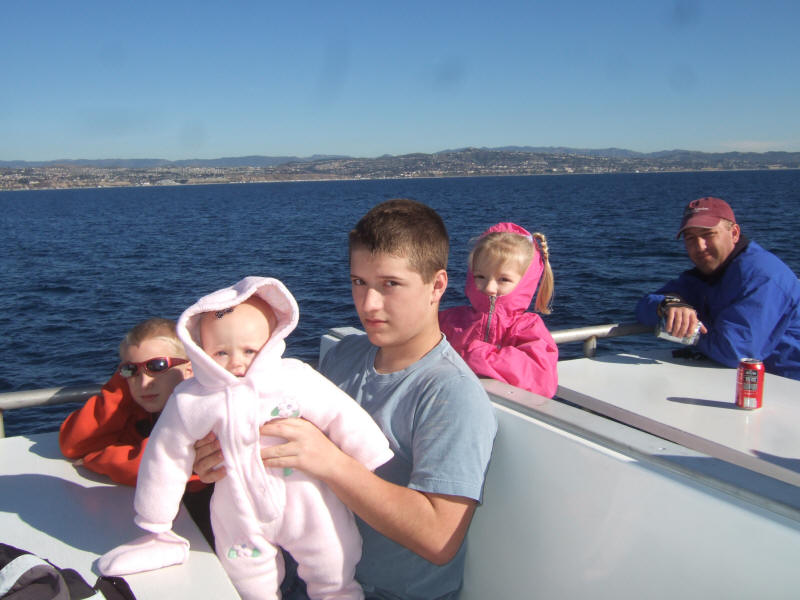 ---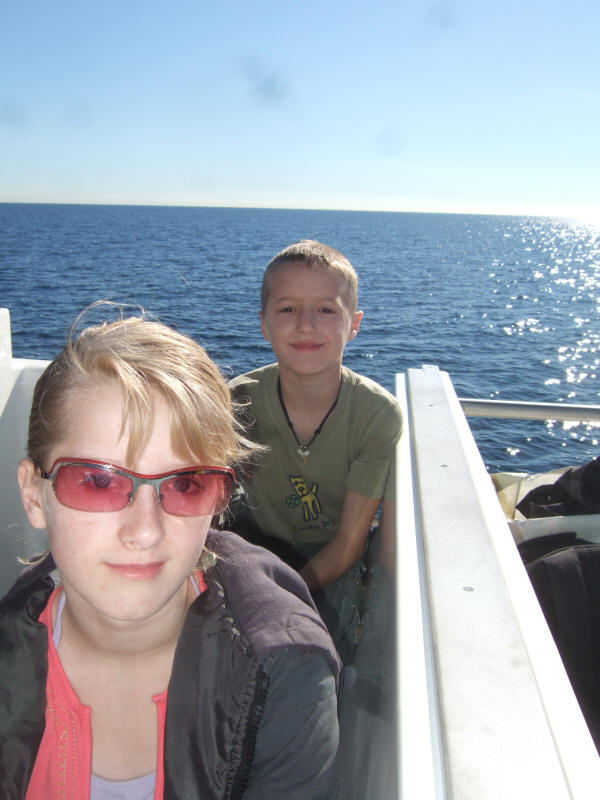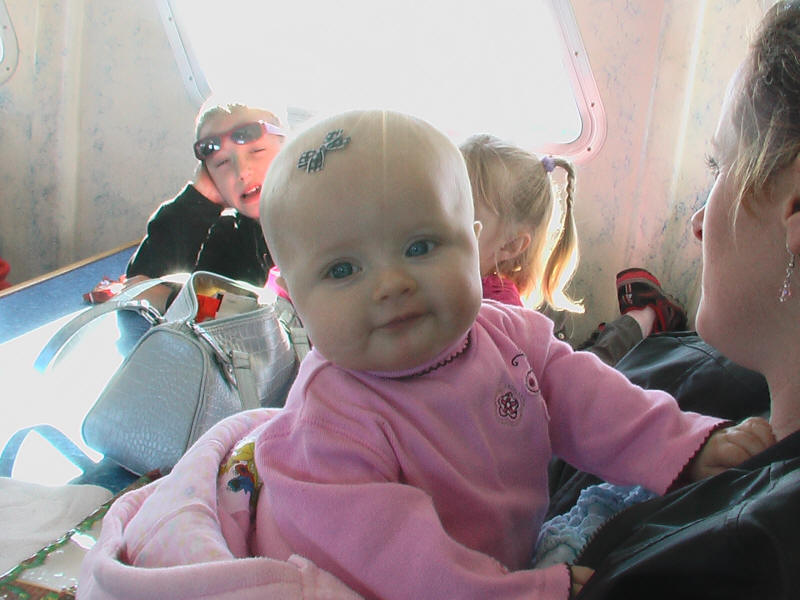 Whale watching, below deck.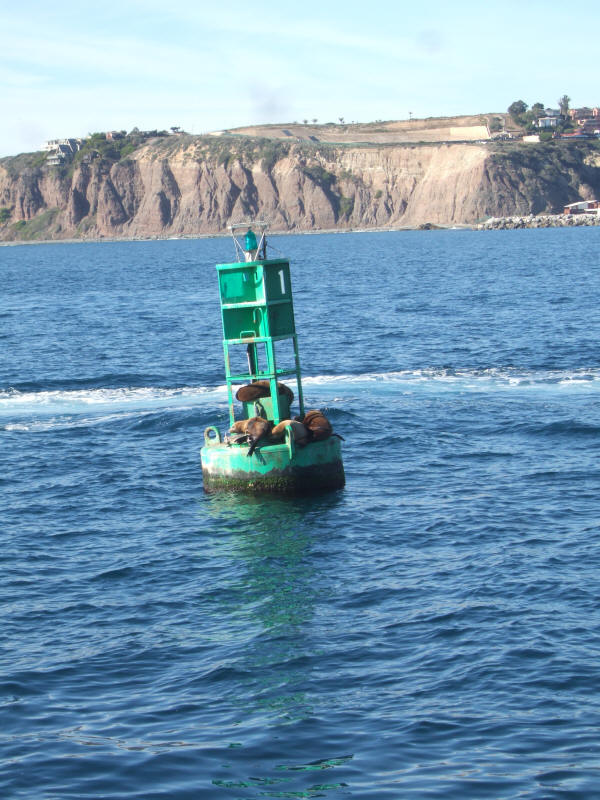 There are a few sea lions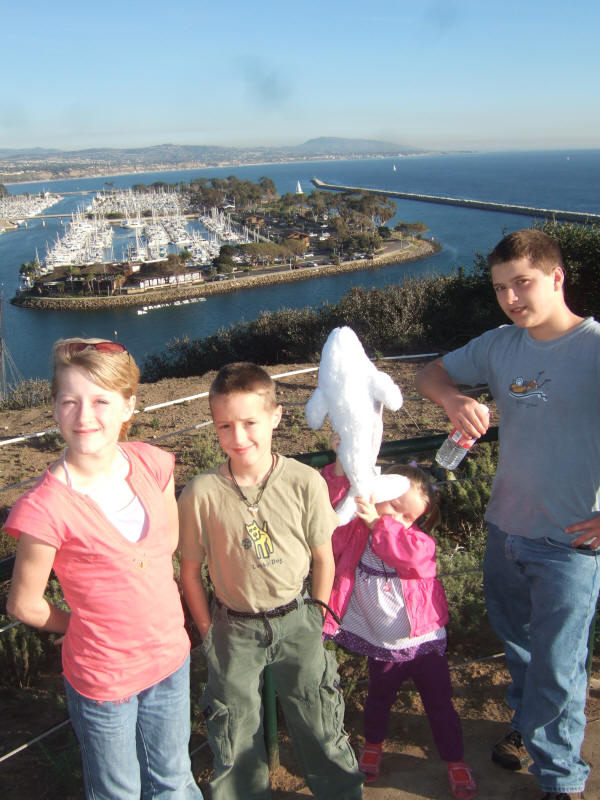 Looking out over Dana Point. Julia loves her new dolphin named "Delphy Dolphin Frazier"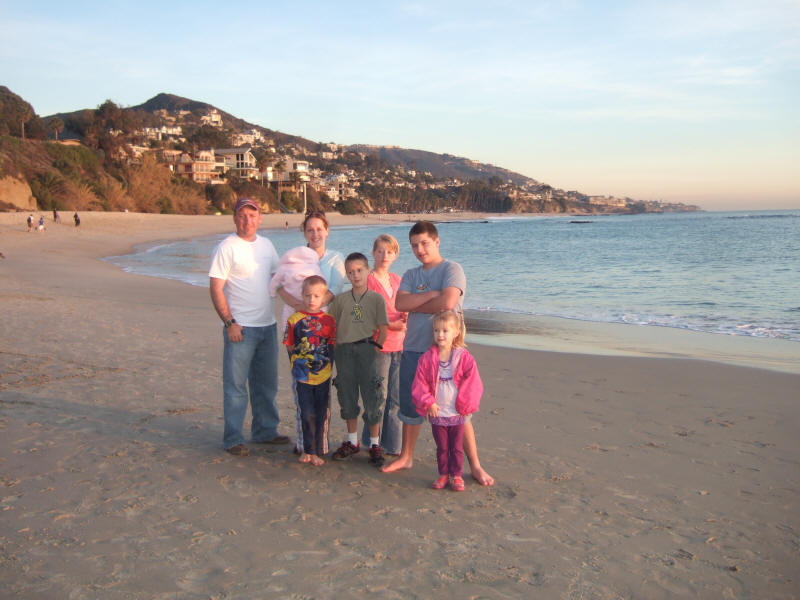 A family photo at sunset on the beach.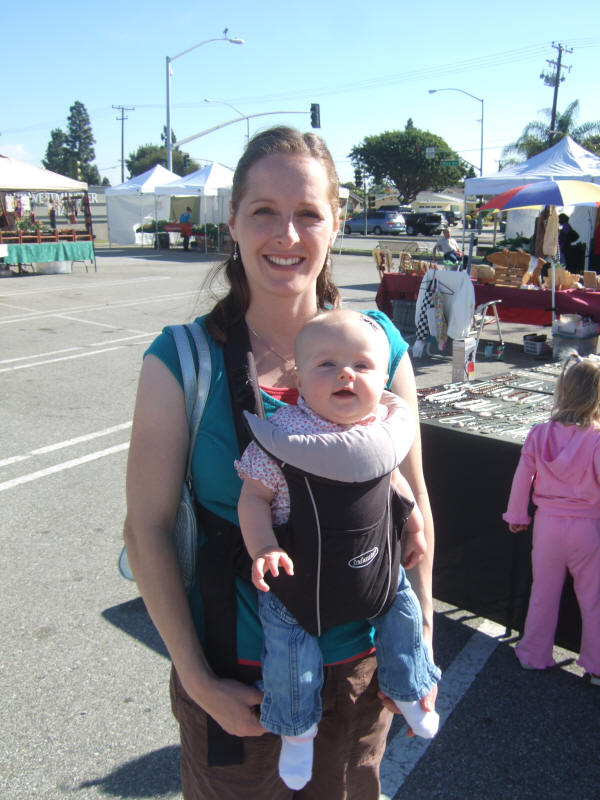 Audrey and Ellen at a farmers market in Little Saigon, Los Angeles.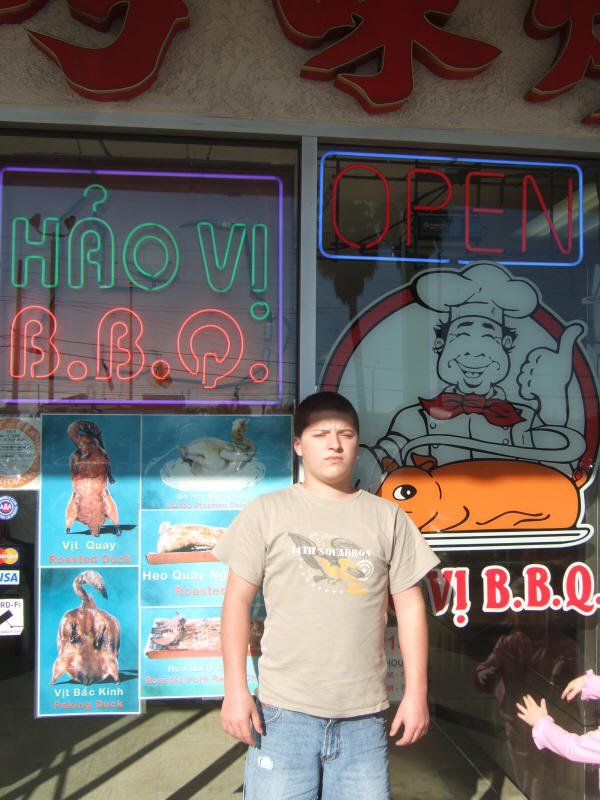 Jacob contemplating eating duck.
---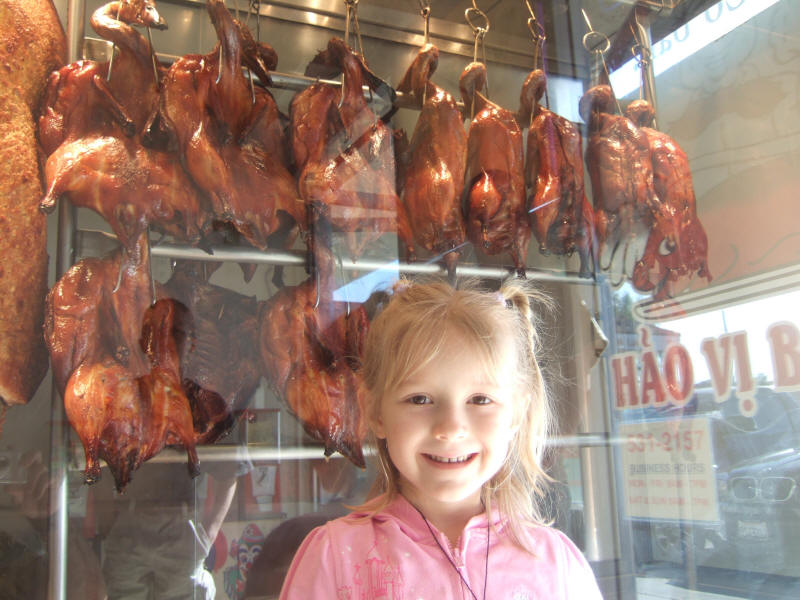 Mmmmm, roast duck.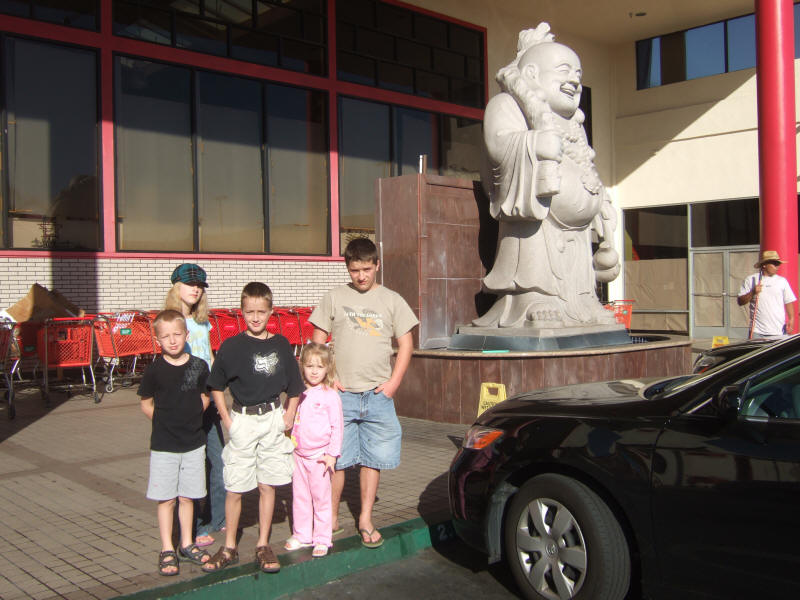 ---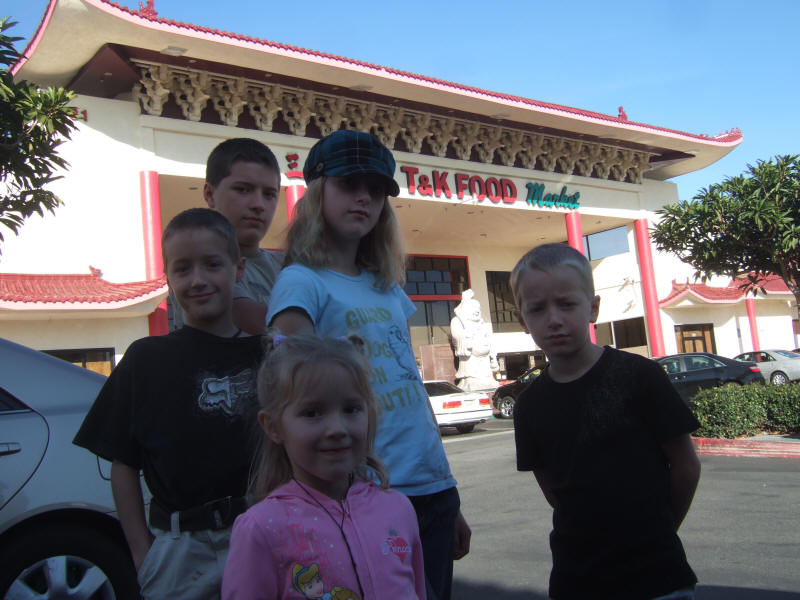 A super market at Little Saigon.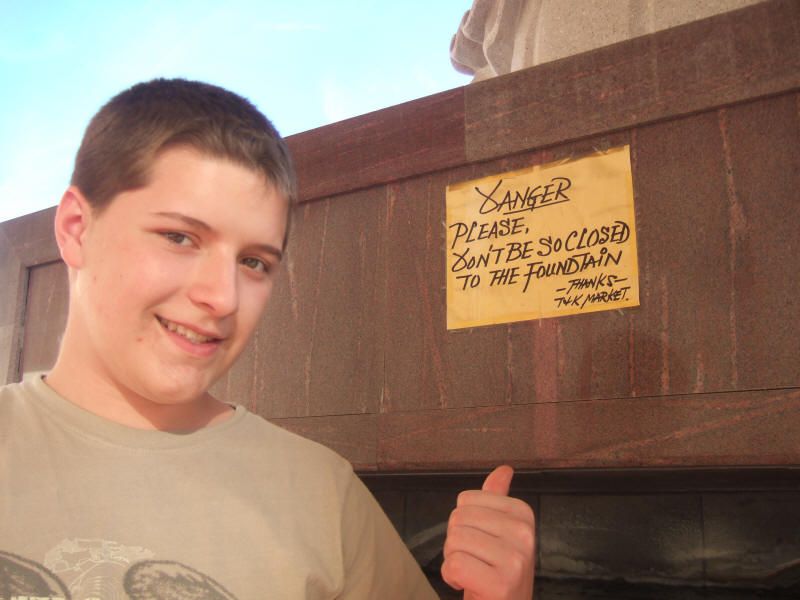 "Danger, Please don't be so closed to the fountain, Thanks"
~ I think that means "Please Climb on the fountain" ~
---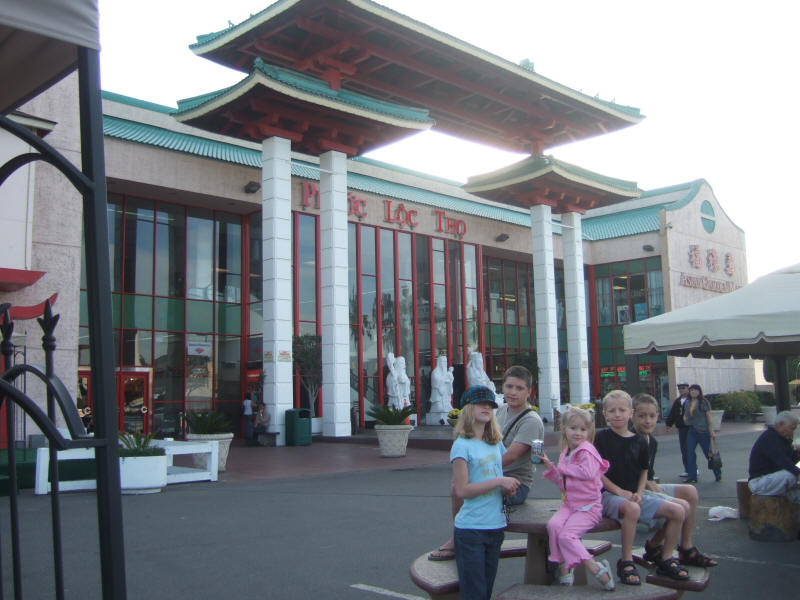 The shopping Mall at Little Saigon
---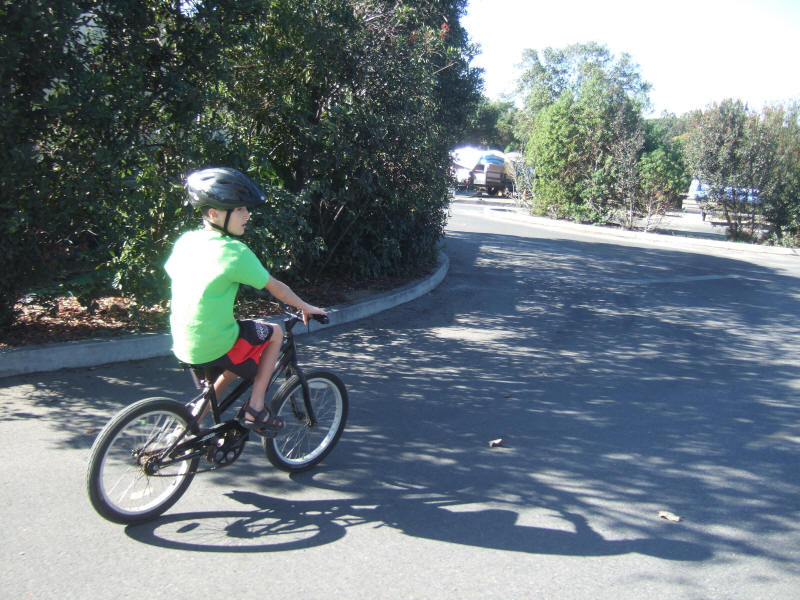 Going on a bike ride
---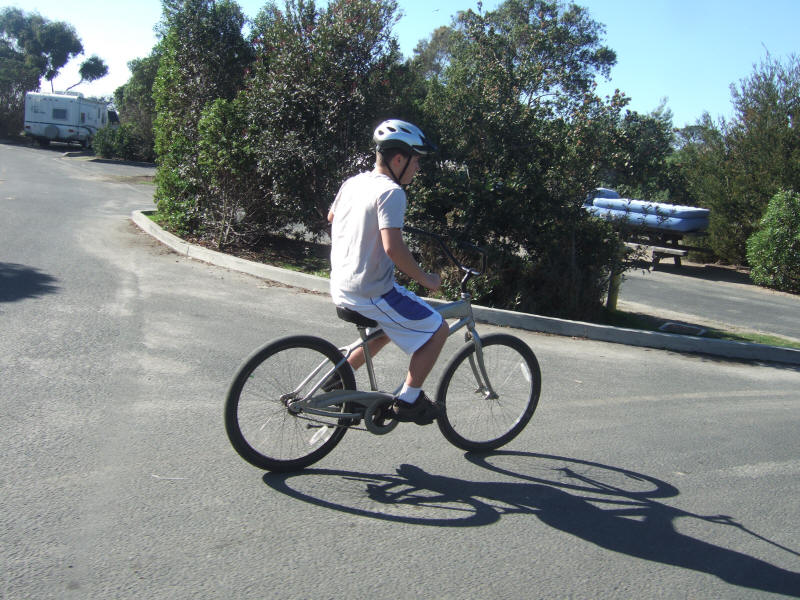 ---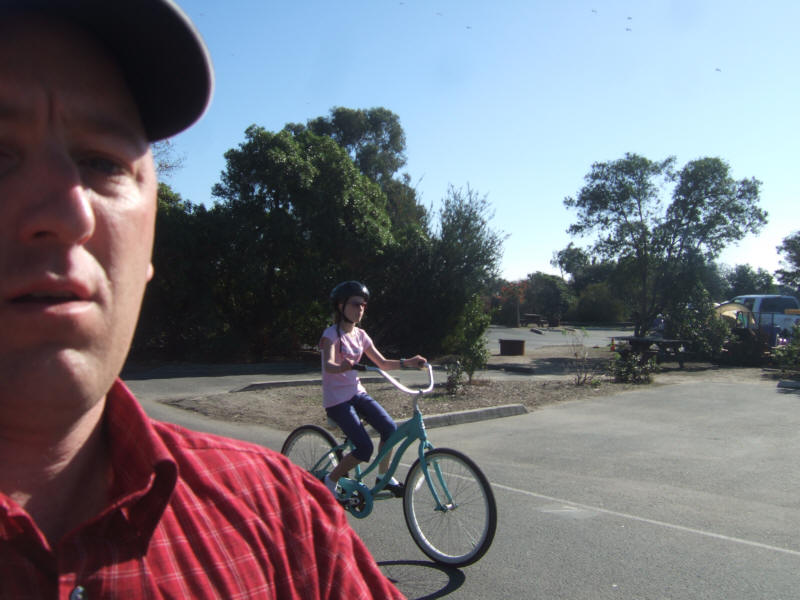 Me taking pictures while riding
---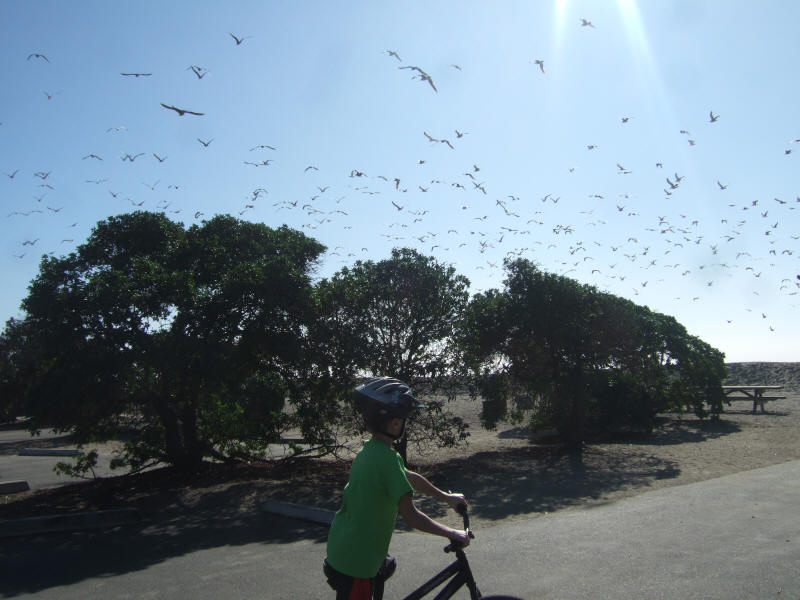 Wow, that's a lot of seagulls, and I didn't get a picture when the big group flew over us.
---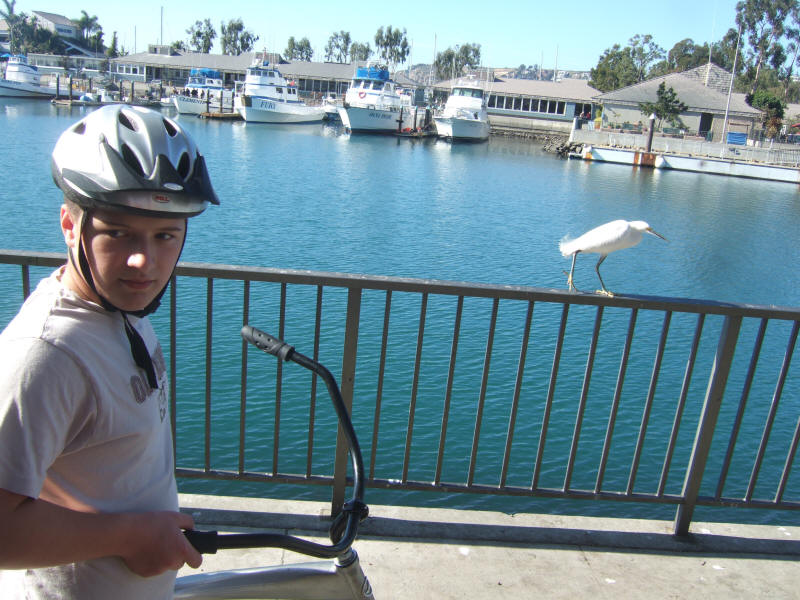 Jacob at Dana Point posing with the bird.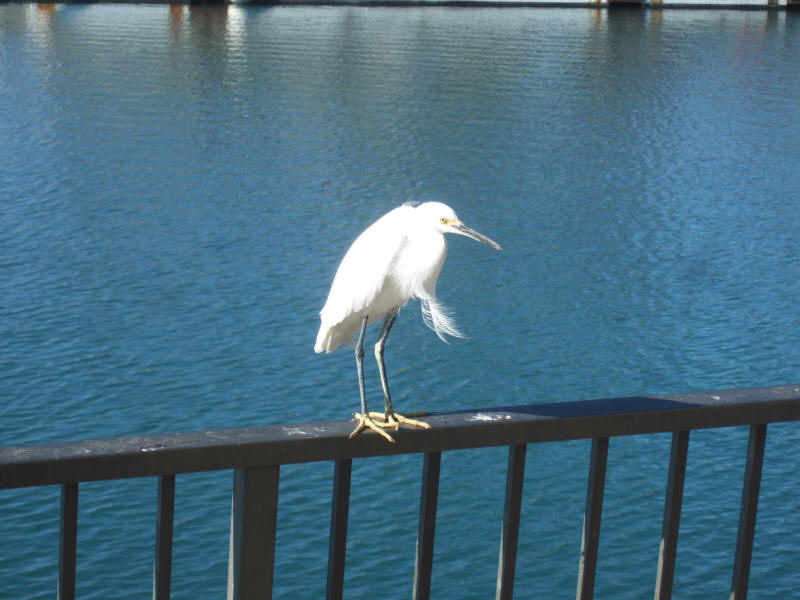 One of the more wealthy locals.
---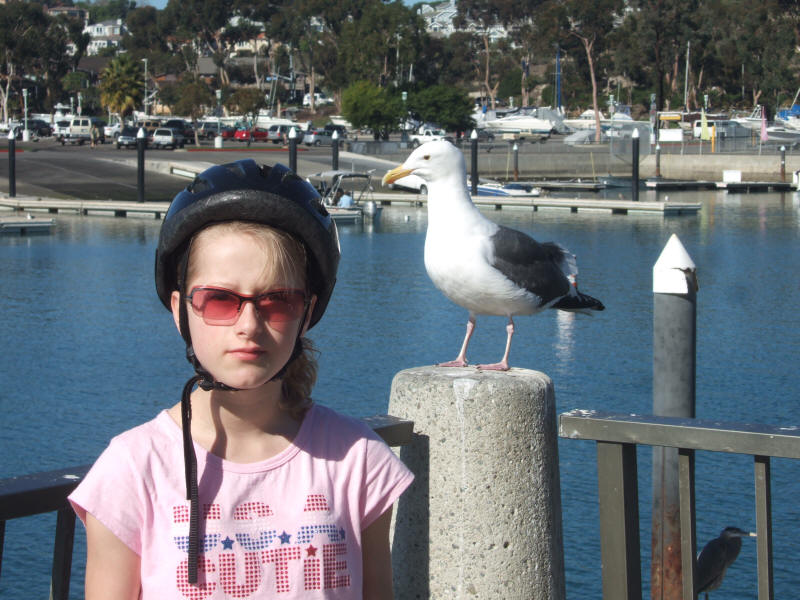 Megan and Mr. Seagull. This was a nice picture and the bird flew away right after I snapped this shot.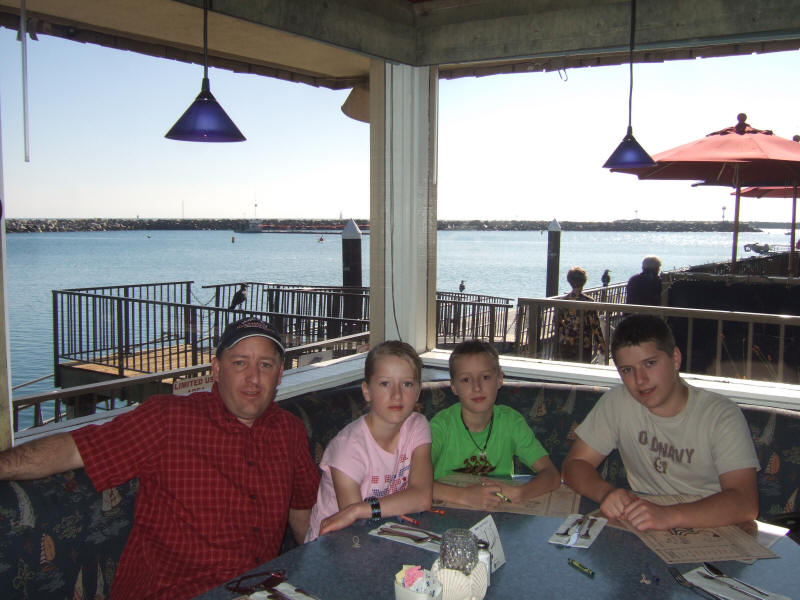 Taking a rest from riding bikes to eat some fish tacos. We searched out and found fish tacos almost every day.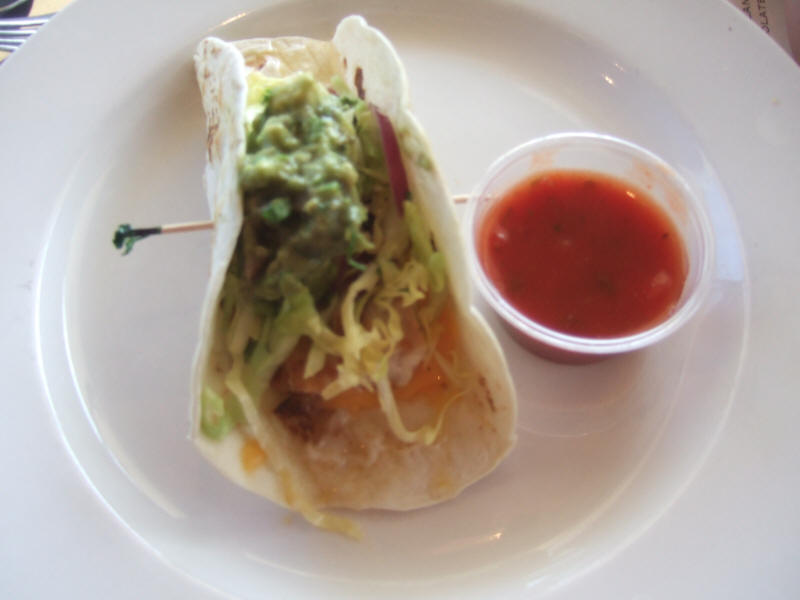 Today's fish taco.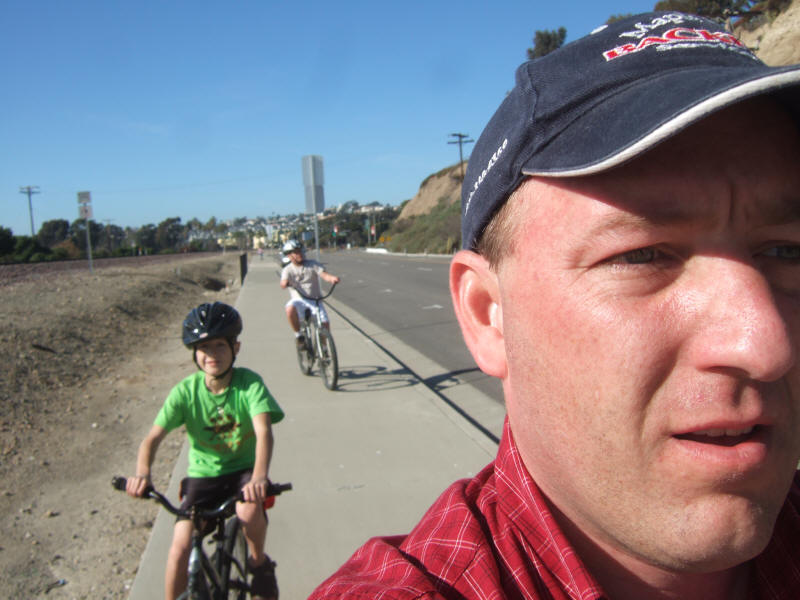 ...continuing the bike ride. Not a bad picture taken without looking while riding my bike.
---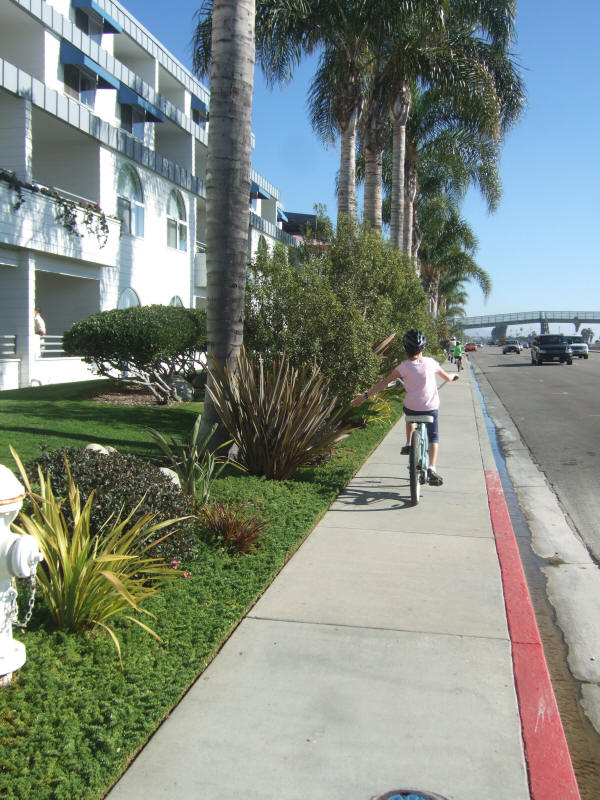 Whew.... Finally arriving back home. What a fun bike ride.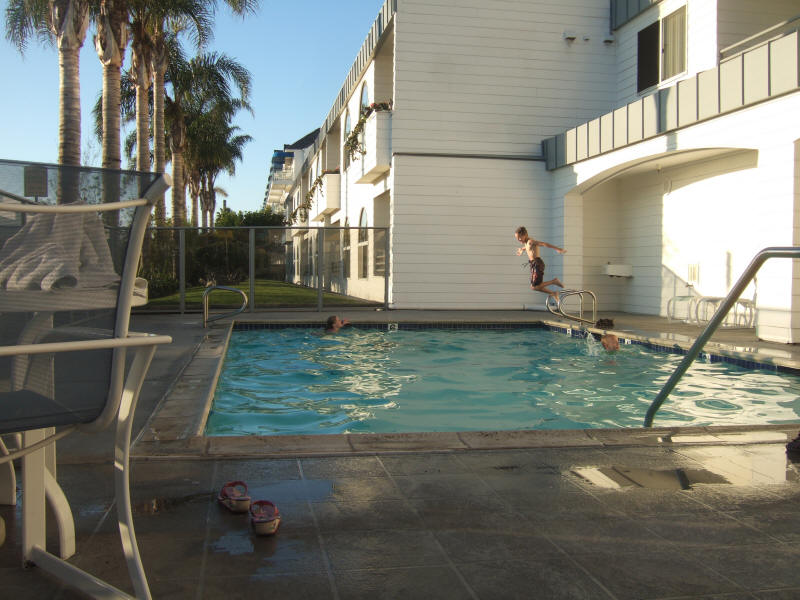 Another pool where we stayed.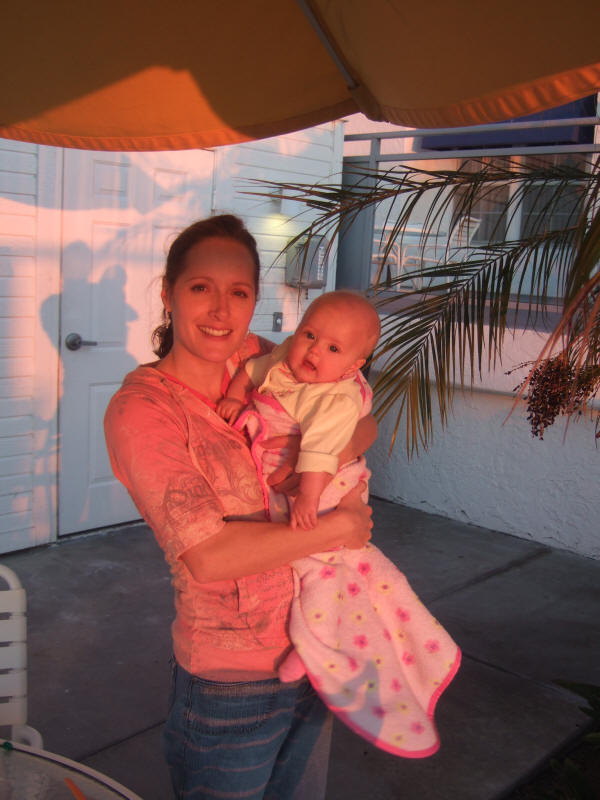 Audrey and Ellen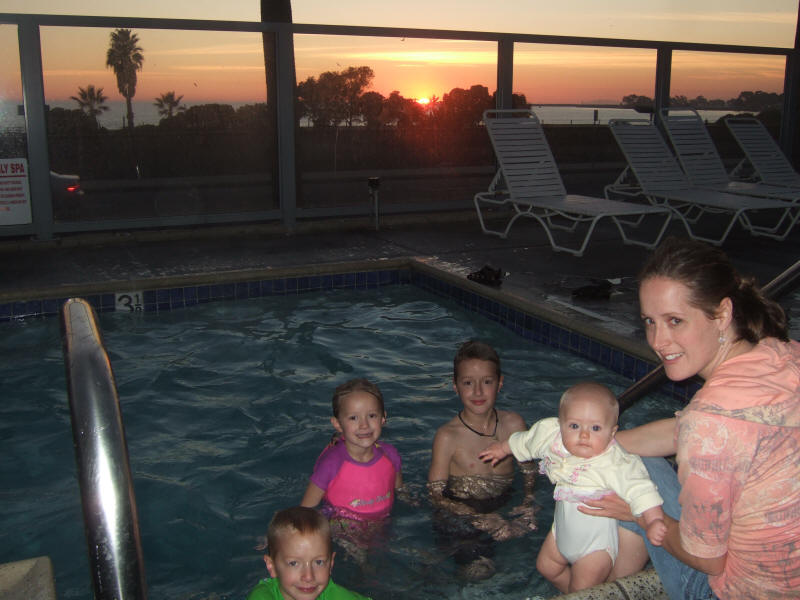 The sun setting over the ocean behind us.
---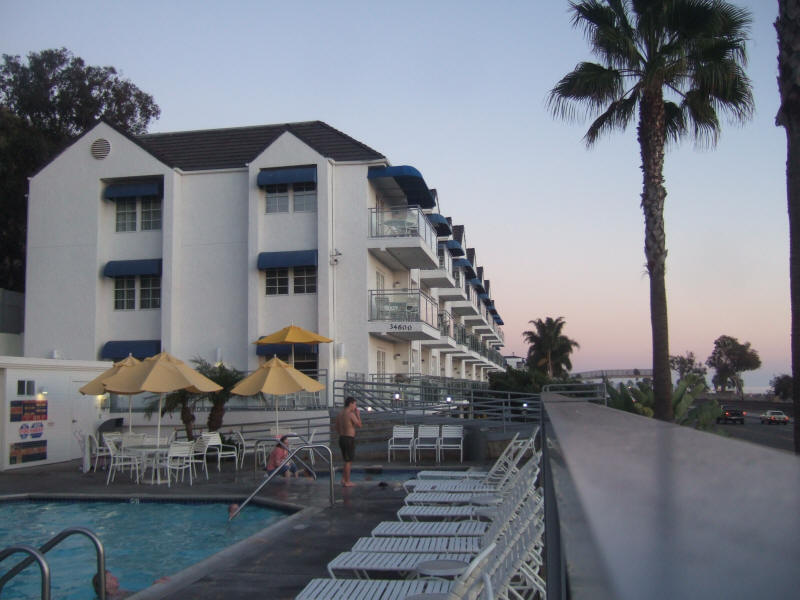 Our Place.
---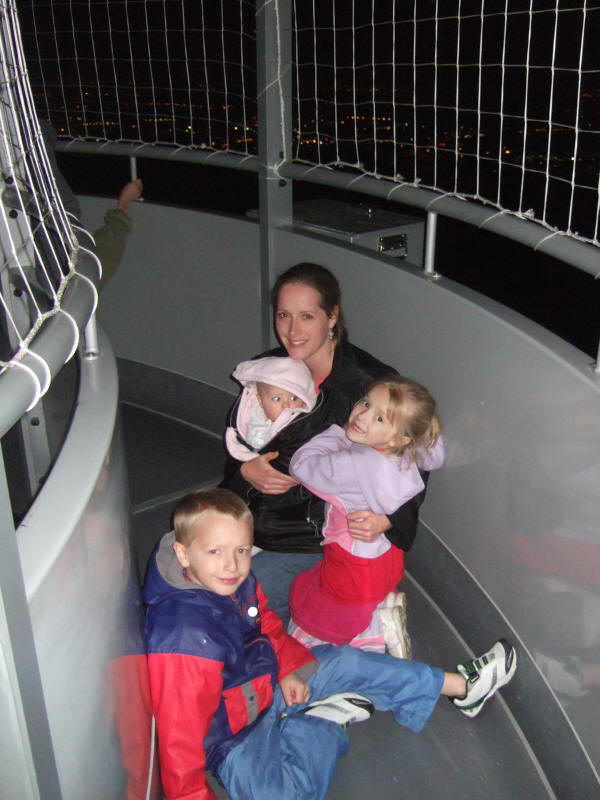 Going on a balloon ride in Orange County. Once the balloon took off a few people hit the floor.
That's a huge basket and it holds a lot of people.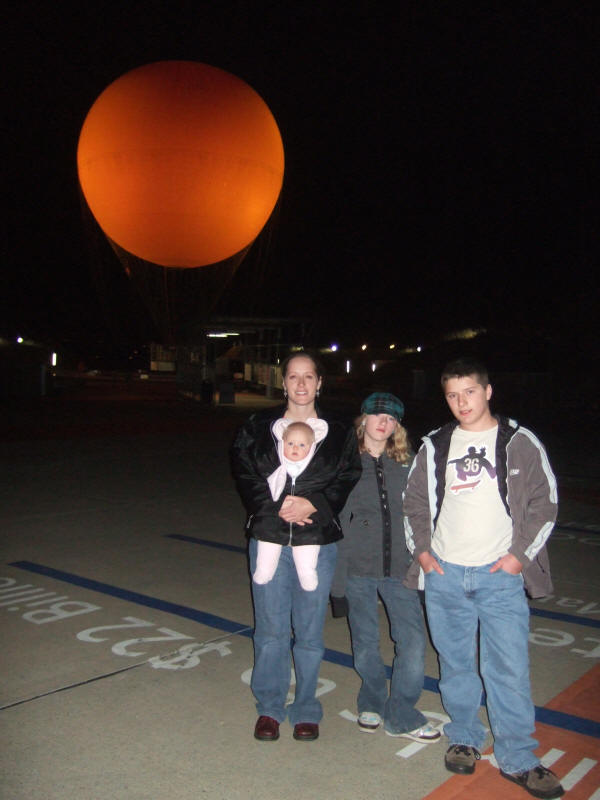 That's the balloon ride behind us.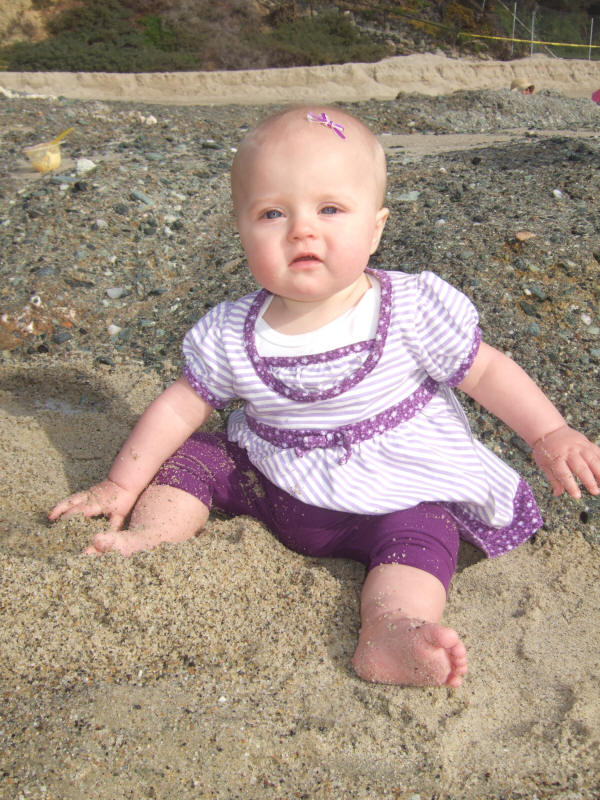 Ellen at the beach

This was a great beach and it had a fun inlet.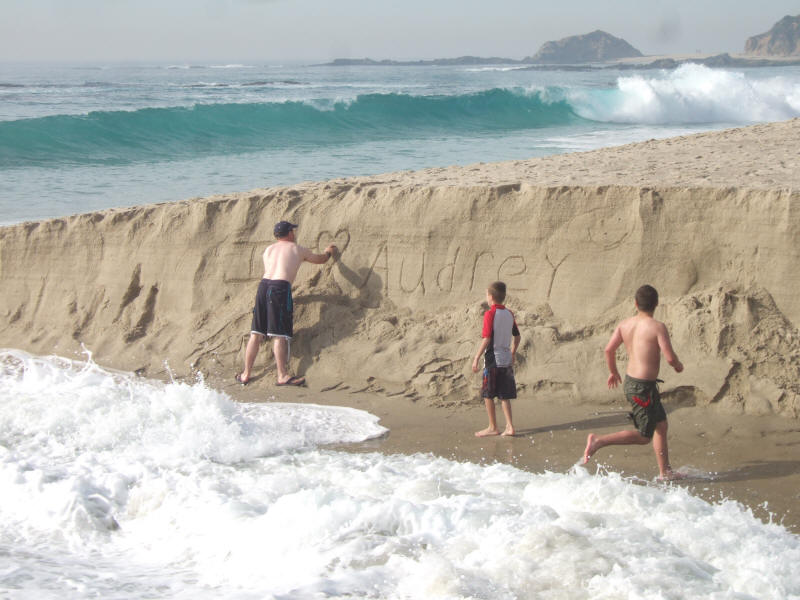 100% True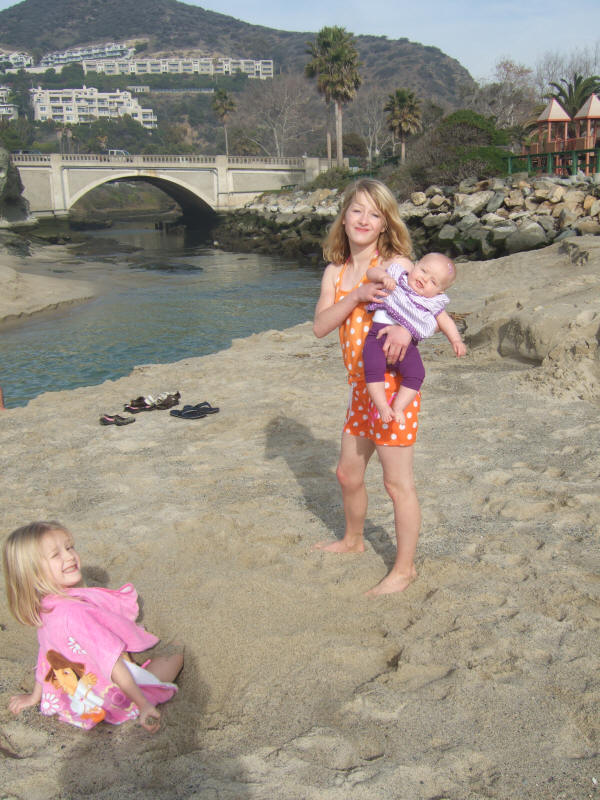 Jacob braving the waves
---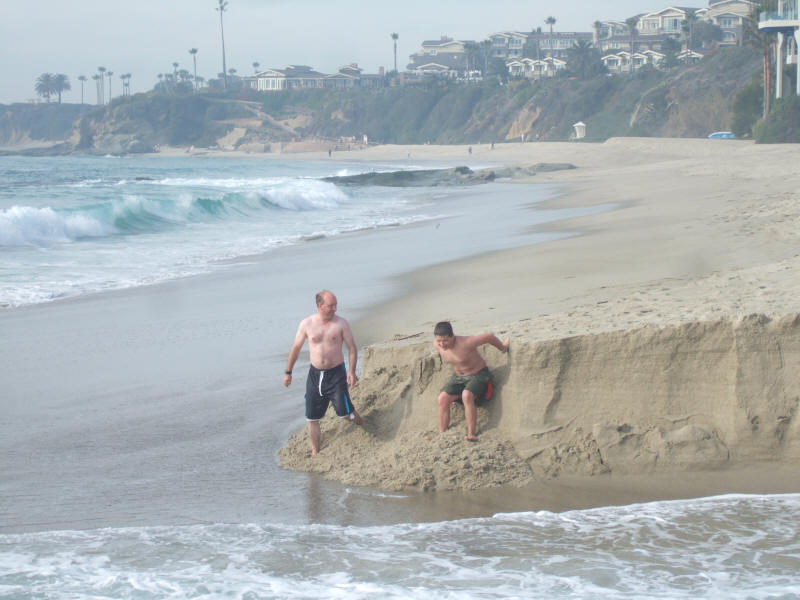 ---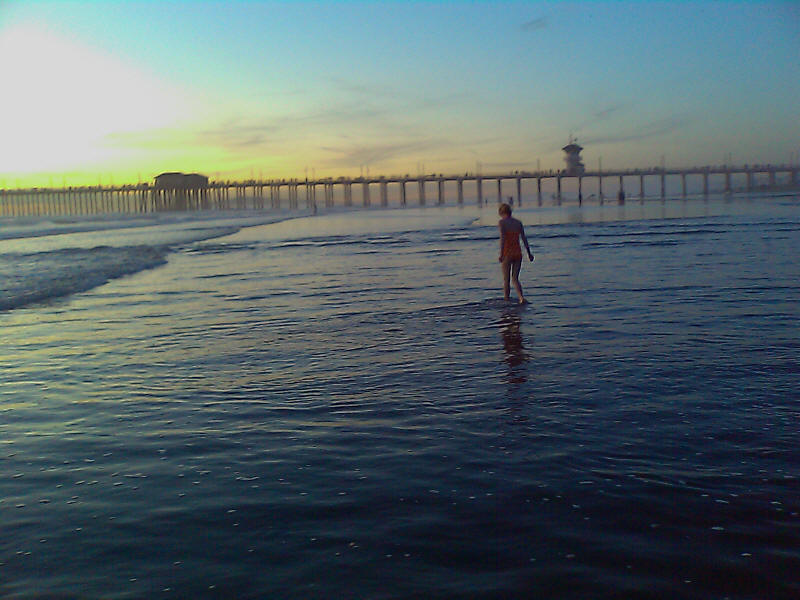 Megan at Huntington Beach. So many beaches, so little time..... and now we have to return home.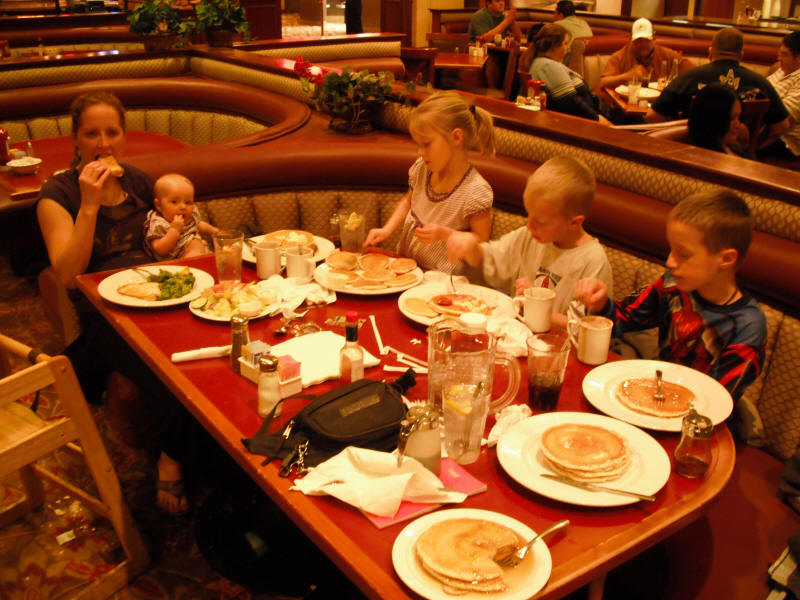 Eating breakfast at our hotel in Nevada.
---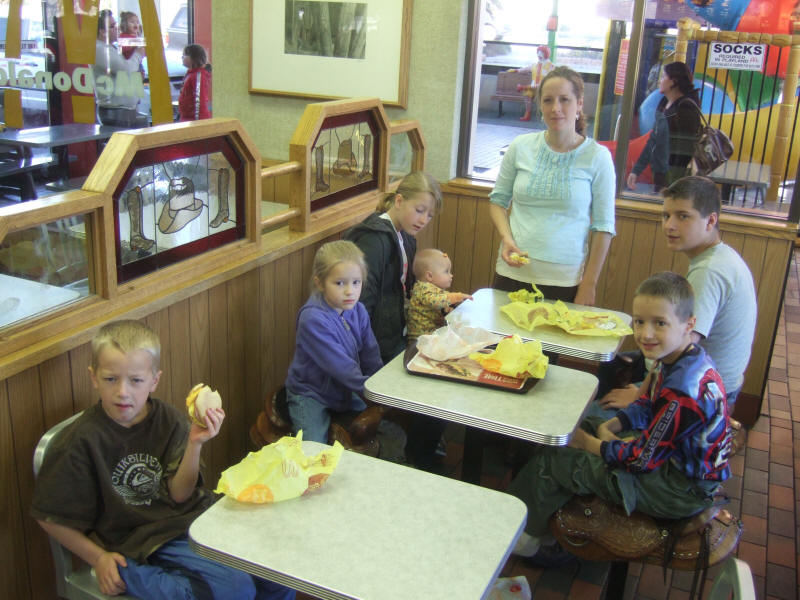 You lose an hour when you hit Utah, so that means we get to eat breakfast again!
We stopped at our favorite McDonalds in St. George and sat on the saddle chairs. I sat on those chairs
when I was little. That McDonalds is getting completely renovated now. I hope they keep the saddles!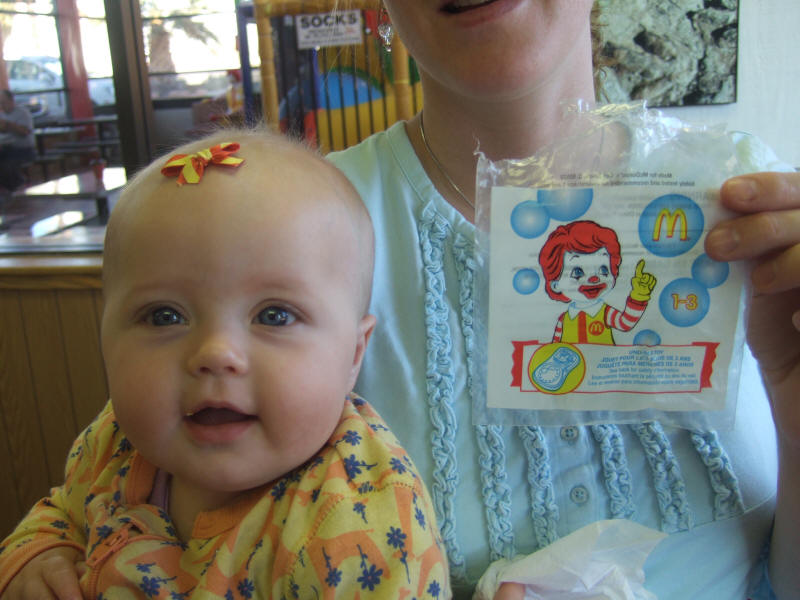 I know which one is cuter!
---