Click on the picture above to see a larger size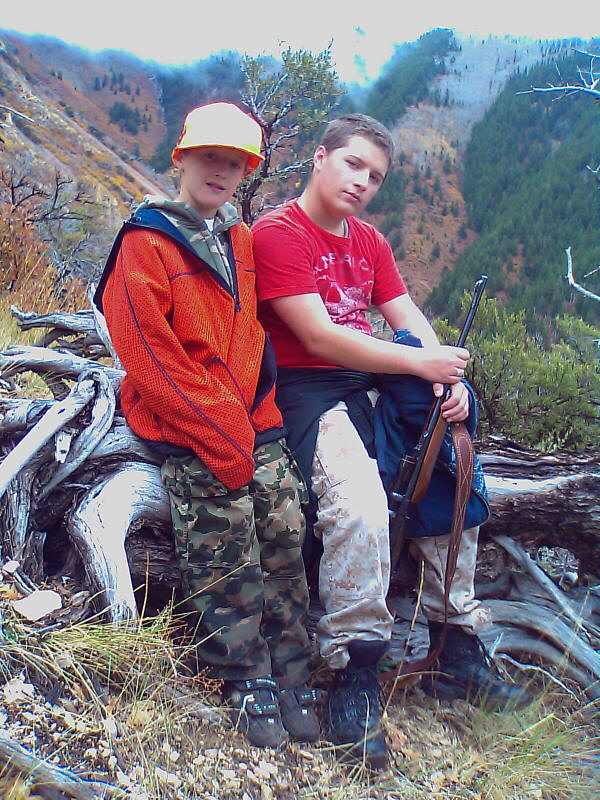 Jacob, David and I went deer hunting this year. We saw lots of doe, but no elk.
Mostly, we had a good time and it was a fun experience.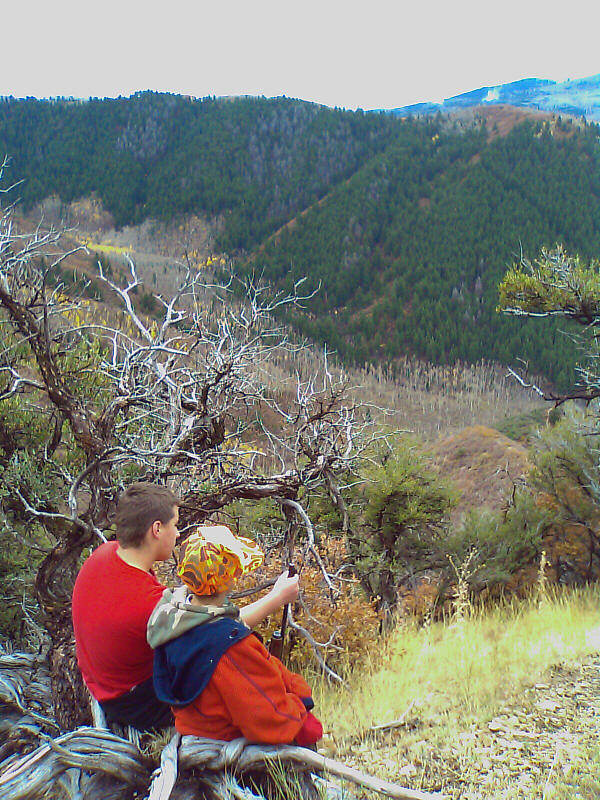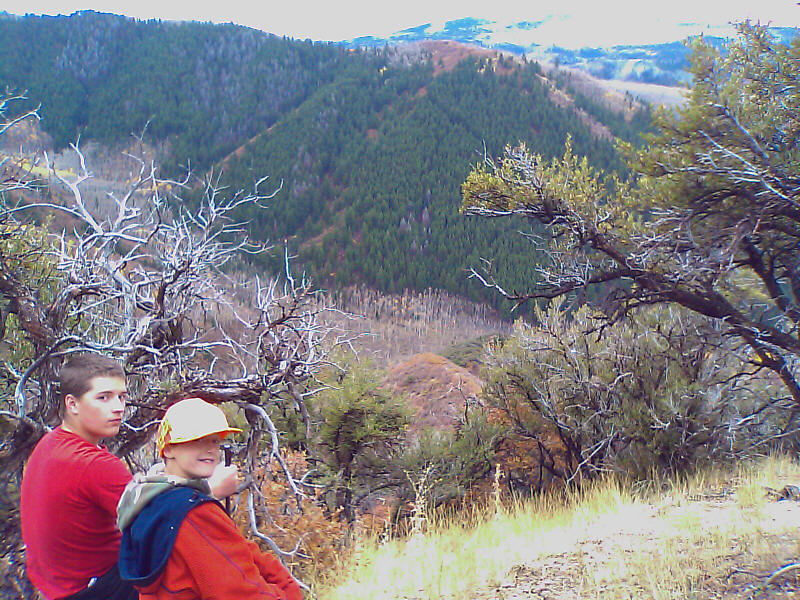 ---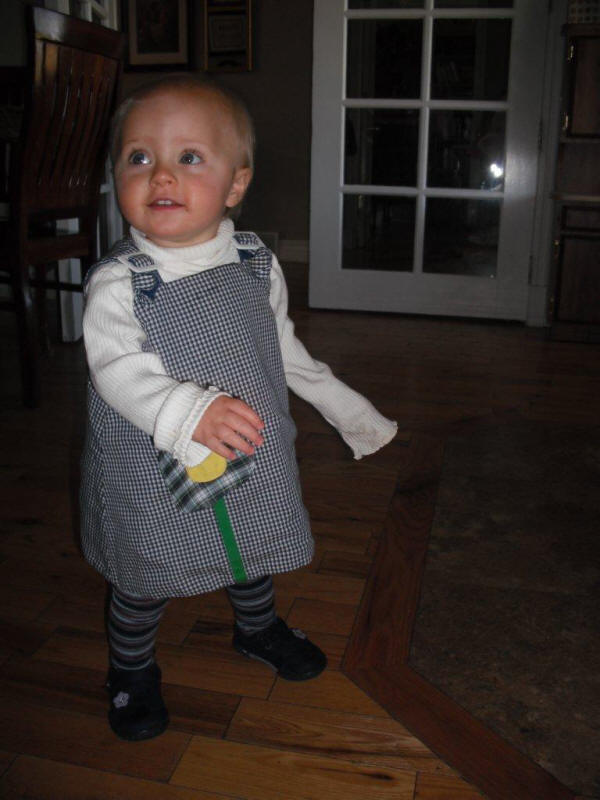 Audrey wore this dress as a baby. And now, each of our girls has too.
Ellen loves her rocking horse.
---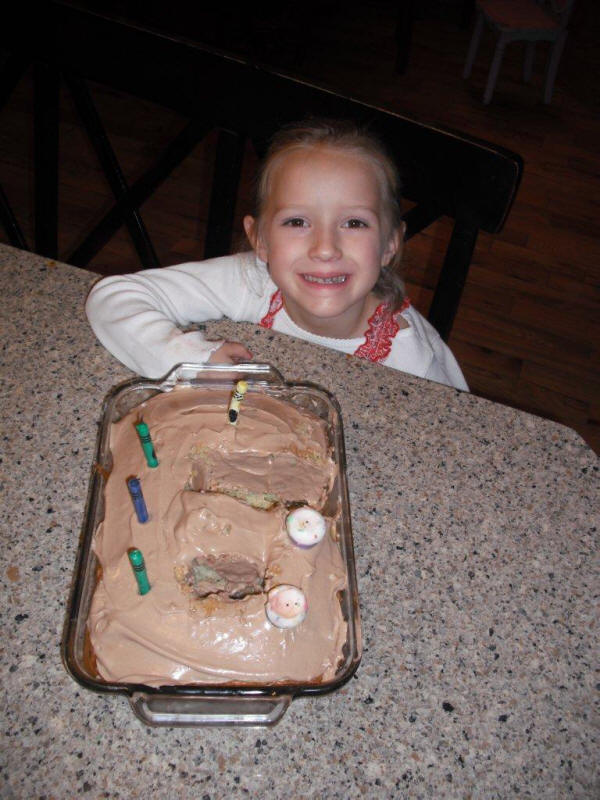 Julia's cake. I carved it into the shape of a 6.
Yep, I'm pretty handy in the kitchen.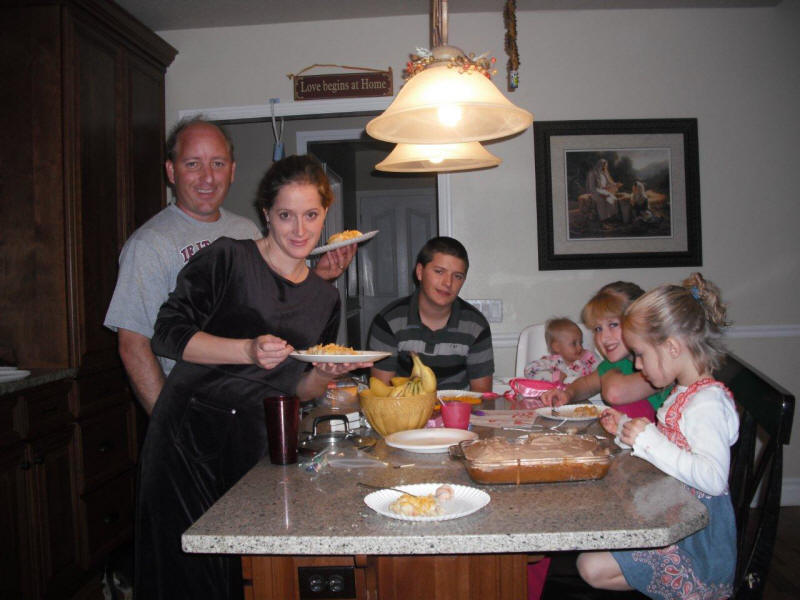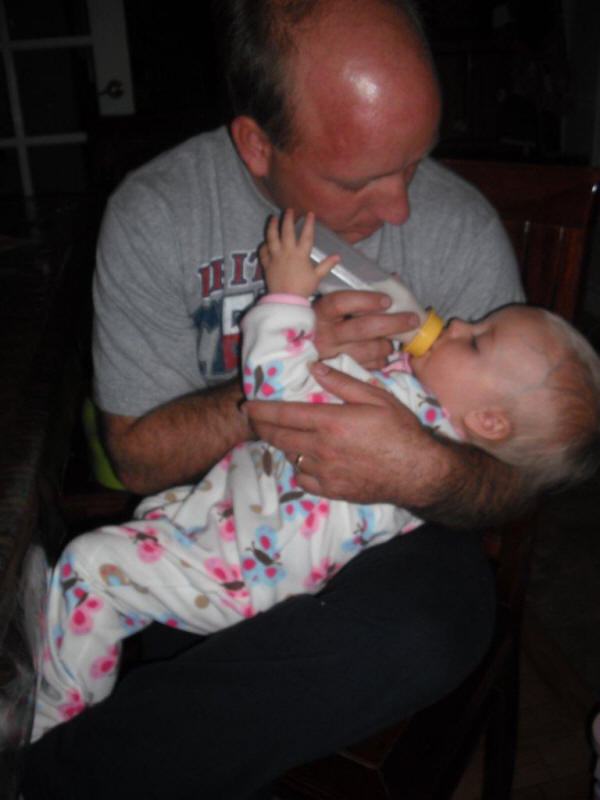 ---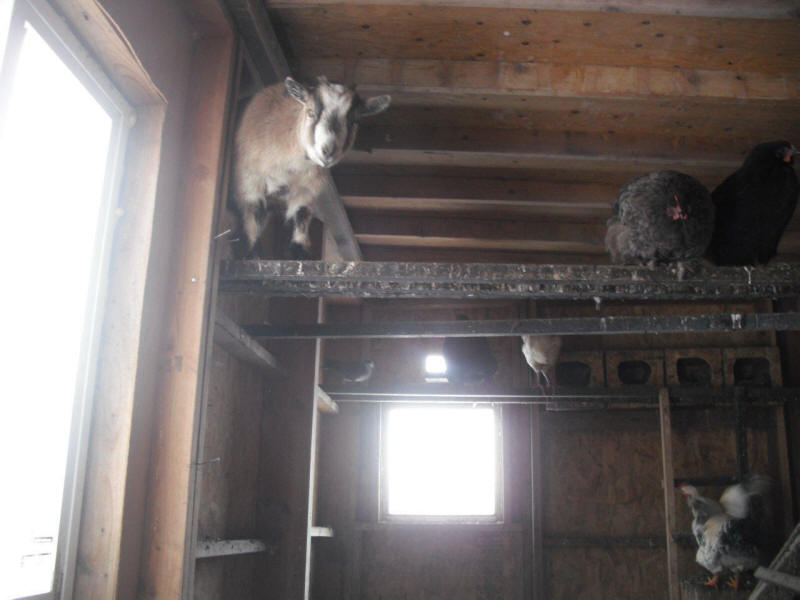 Our little pygmy goat, Biscuit. Small, but he sure could climb.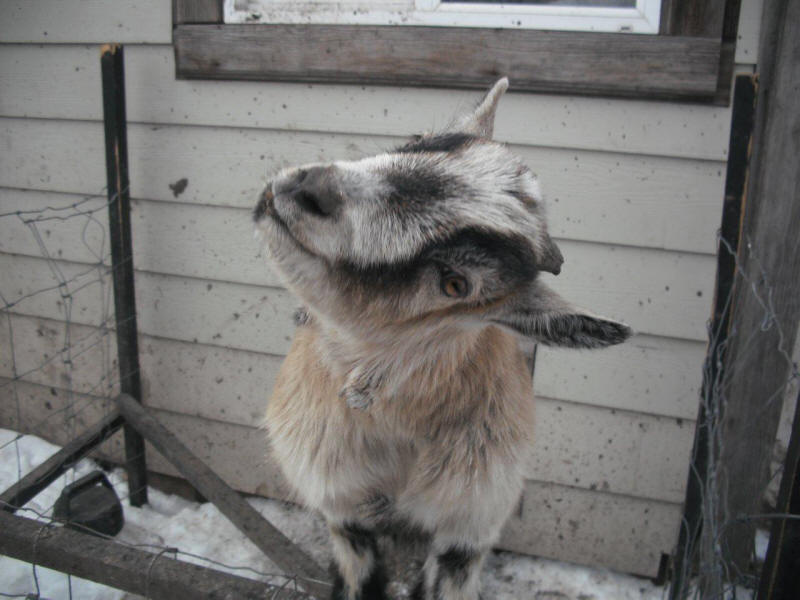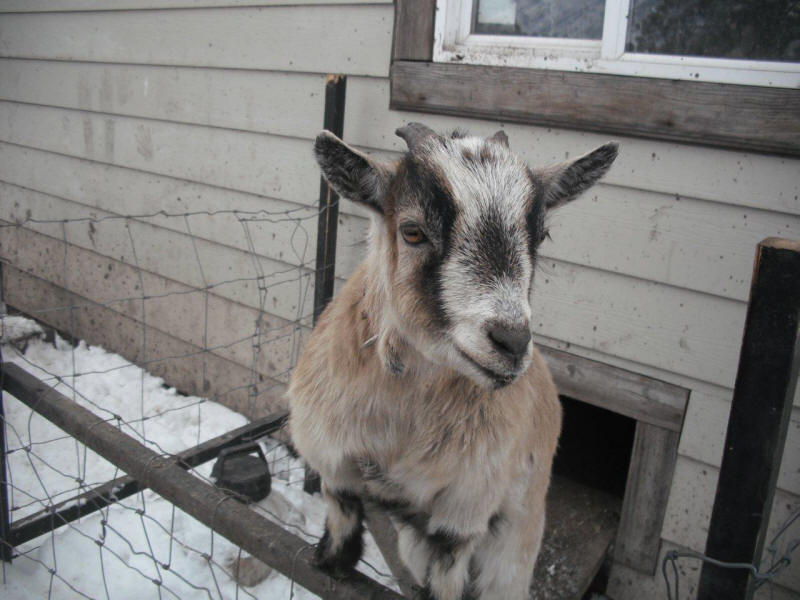 ---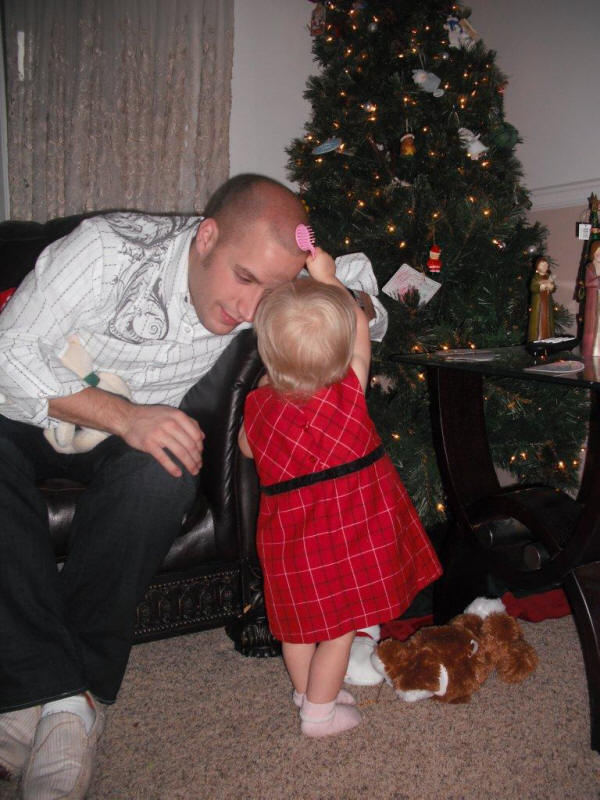 Ellen combing Uncle Arnie's hair.
...er head.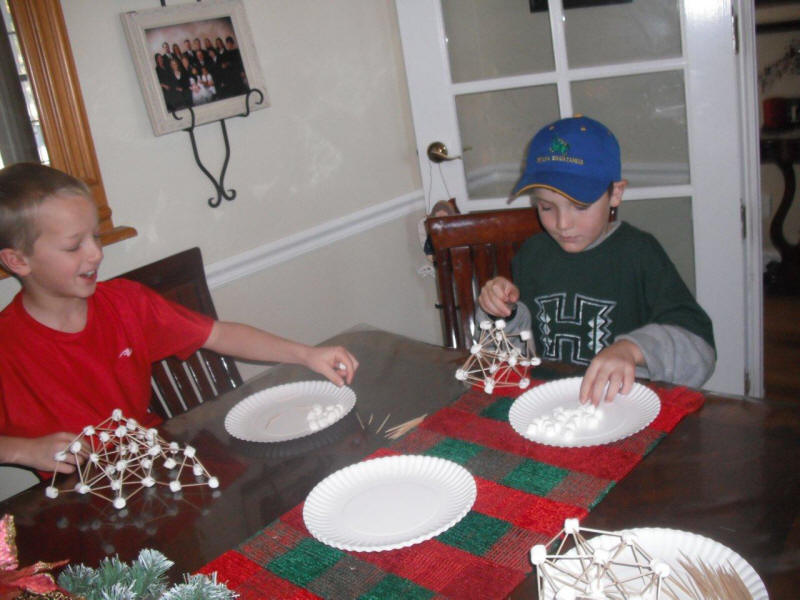 Craft time fun with toothpicks and marshmallows.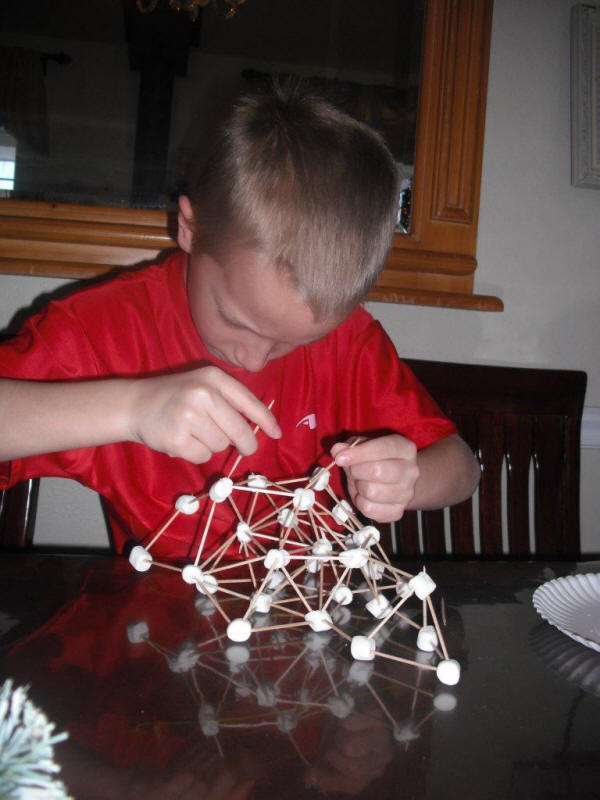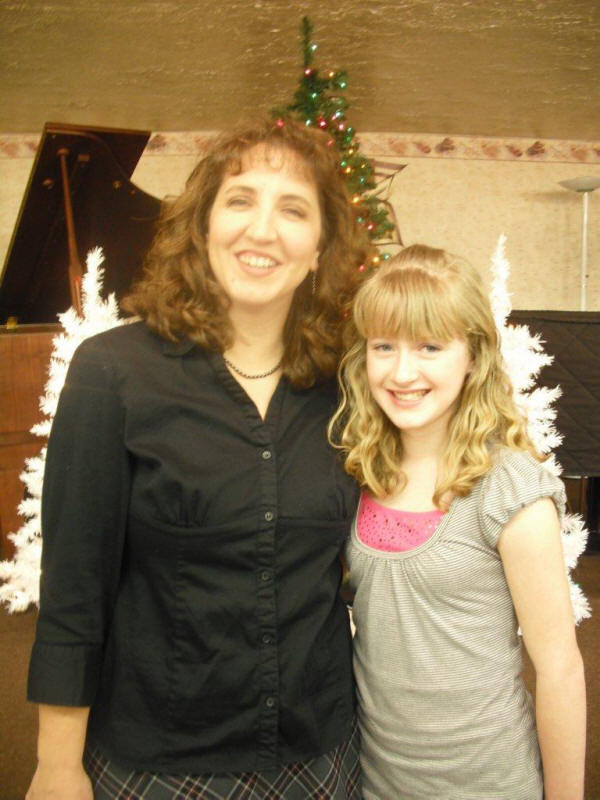 Megan was in a class called "Senses". She is here with her teacher at the end of year recital.
This is a video Megan made for one of her assignments in her class. She is really good at making these videos.
---
Christmas at Uncle Roman's house.

We had a program filled with presents, a talent show, good food, nativity, and a "year in pictures" presentation where everyone contributed pictures from what happened during the year. It is a fun Christmas time tradition and it's so fun getting together with all the cousins and family.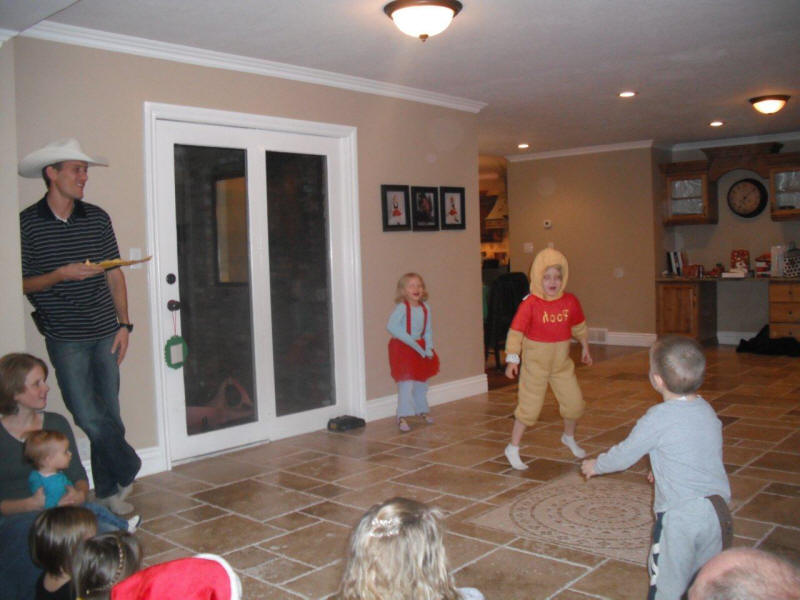 Tyrone's kids put on a fun play: The Gingerbread Man.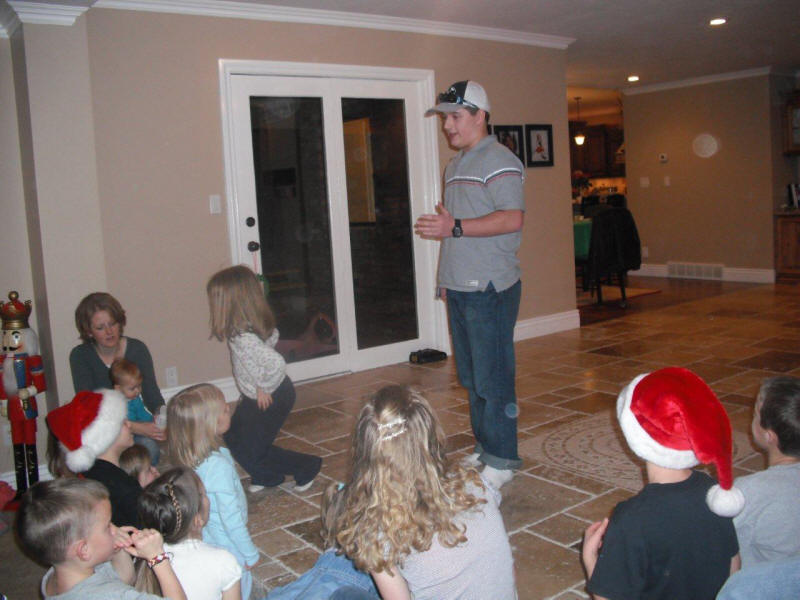 Jacob recited a skit.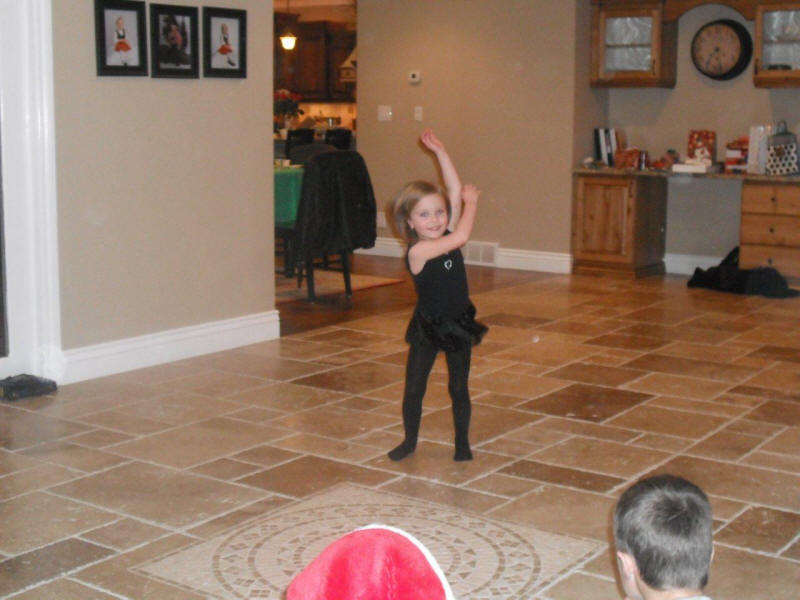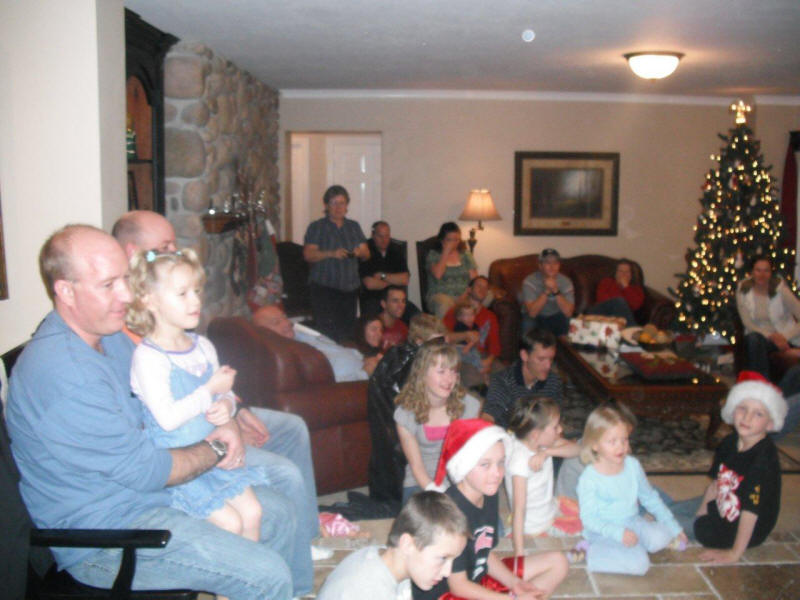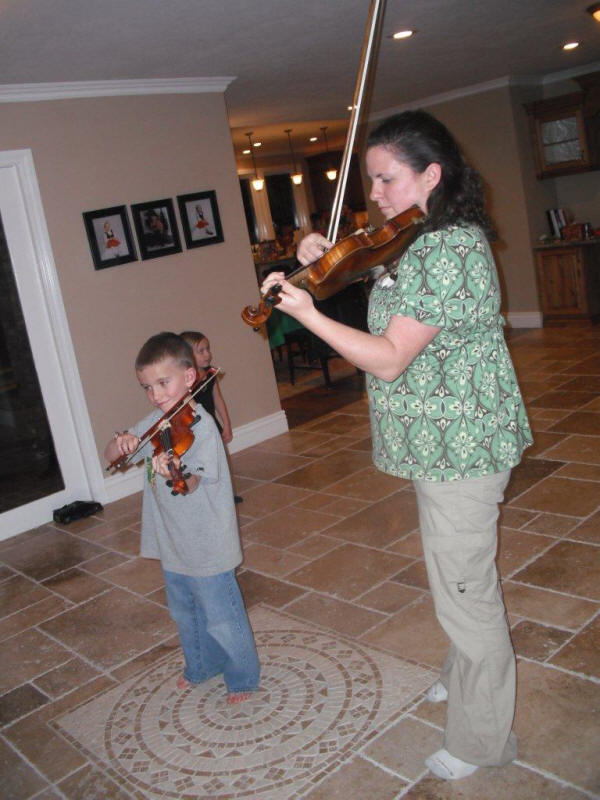 Aunt Rachel taught her son, Enoch, to play the violin and they performed a duet.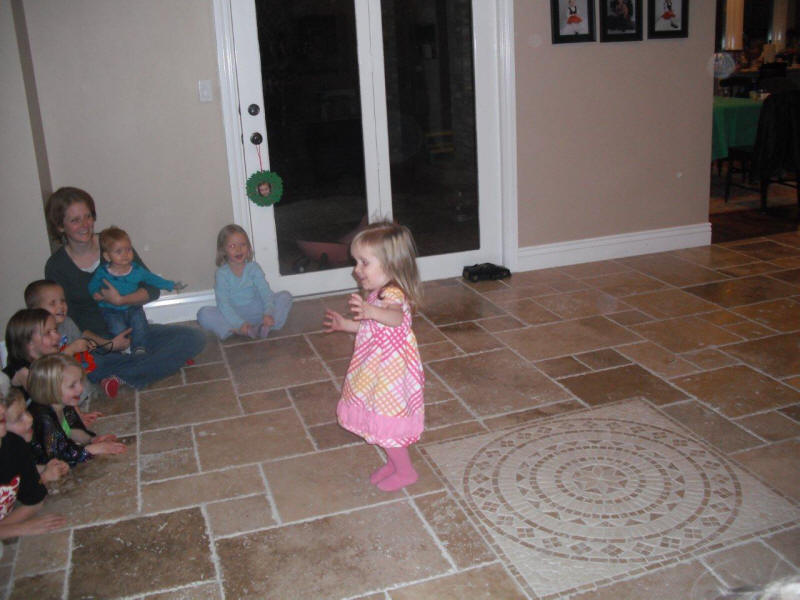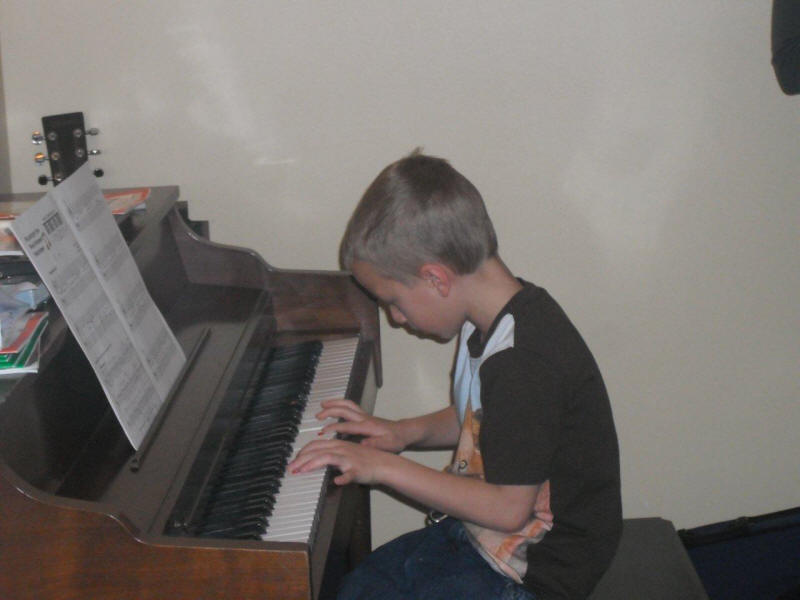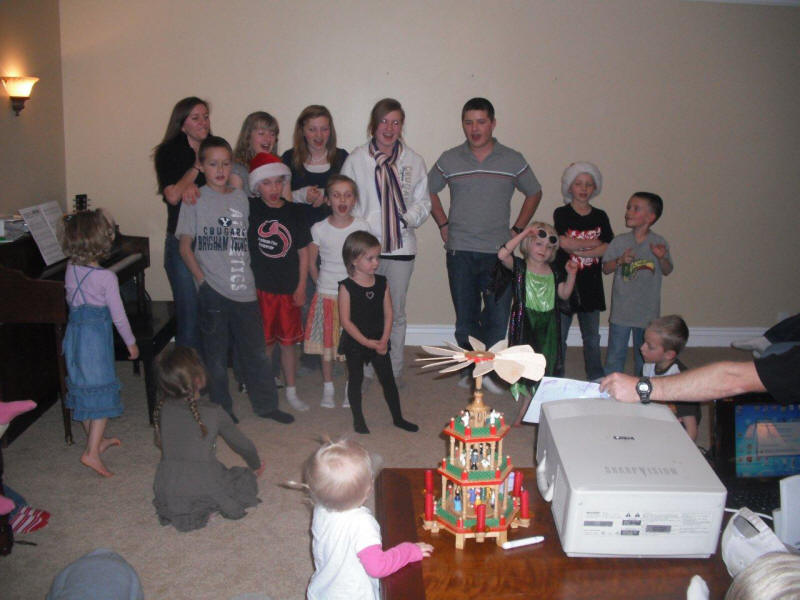 It has become a tradition to sing the "Frazier" version of 12 days of Christmas
(Written by Krystal and Mariah Frazier)
On the 12th day of Christmas in the Frazier family
12 Auctioned Units
11 Jars of honey
10 more fruit dryers
9,000 stamps
8 Toyota Tundra's
7 MLM's
6 Chickens missing
5 Houses on the block
4 Dawson visits
3 Babies coming
2 more fruit dryers
...and a chicken pooping on Oma's deck.
(While the grandparents were on their mission the song was ended with "...and a party house for 2 whole years")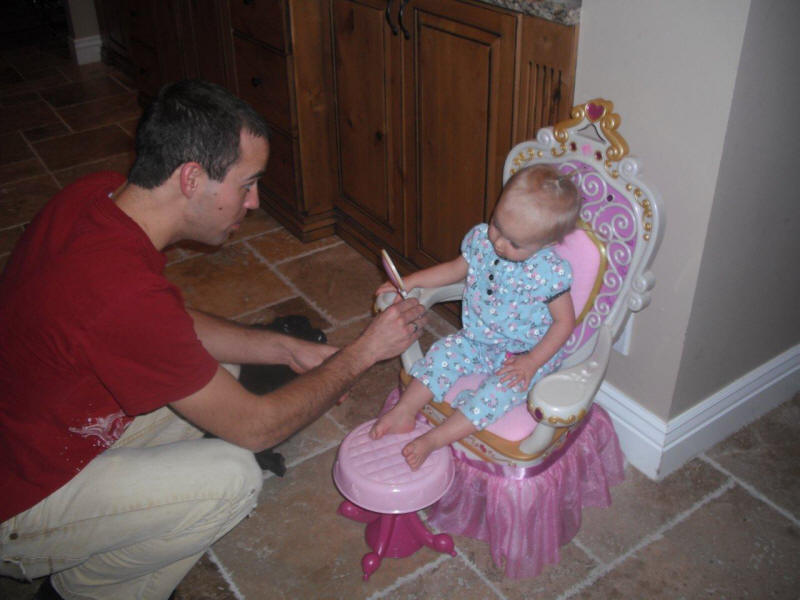 Ellen felt right at home in the princess chair.
---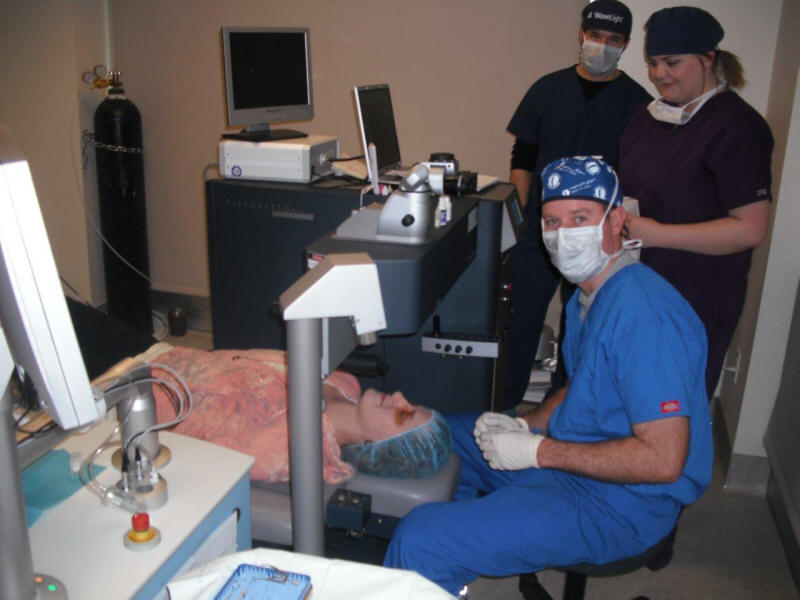 Audrey got Lasik done on her eyes this year.
Not for the squeamish. But if you want to see the entire process to one eye, here it is.
(It gets good about 3 minutes and 20 seconds into the video.)
All done.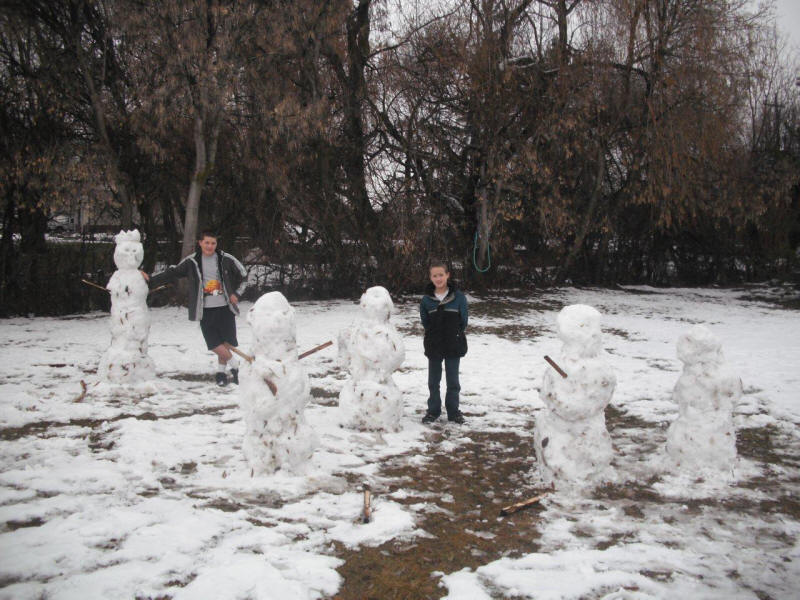 The kids made a field full of snowmen.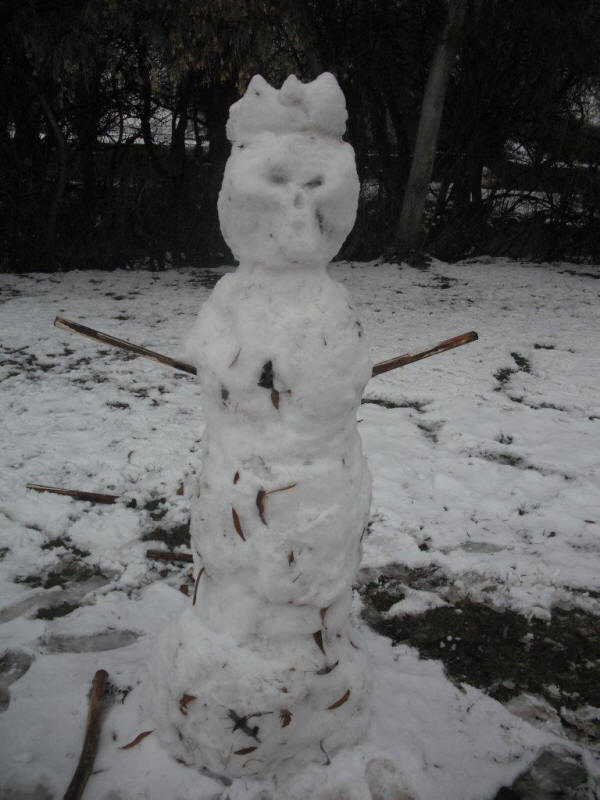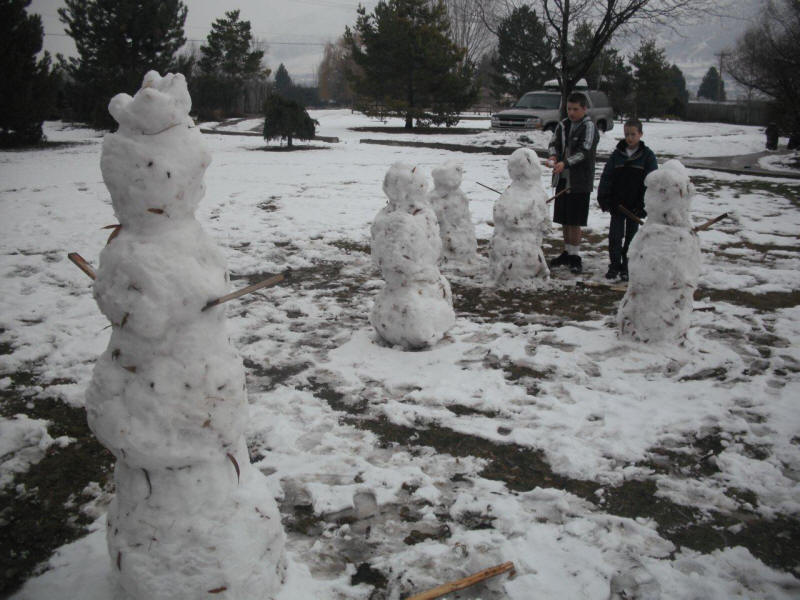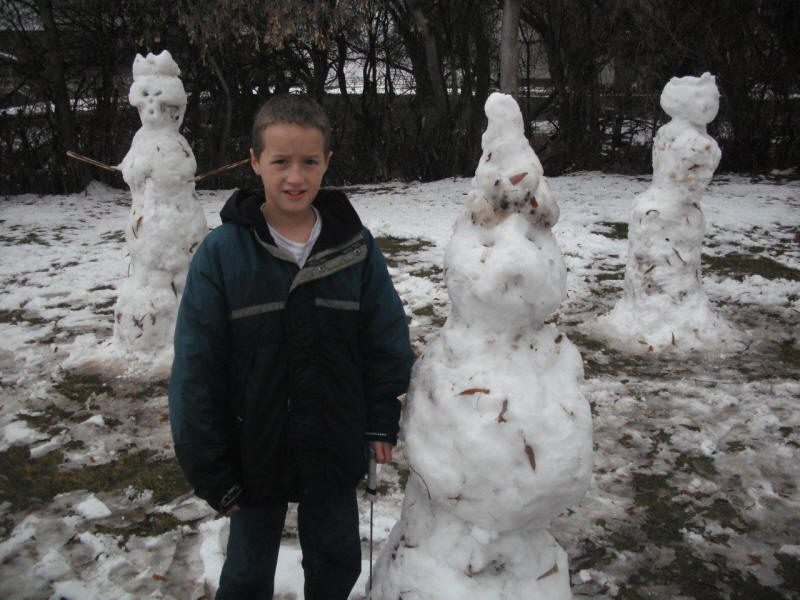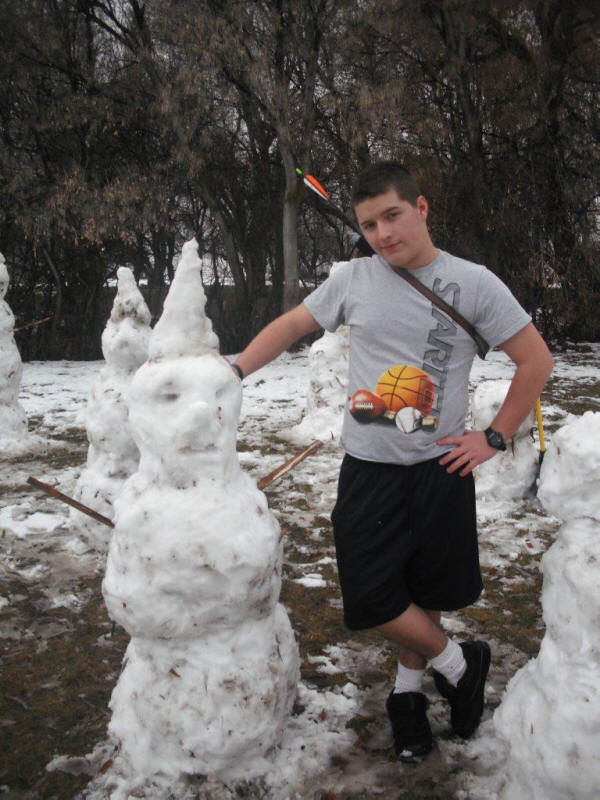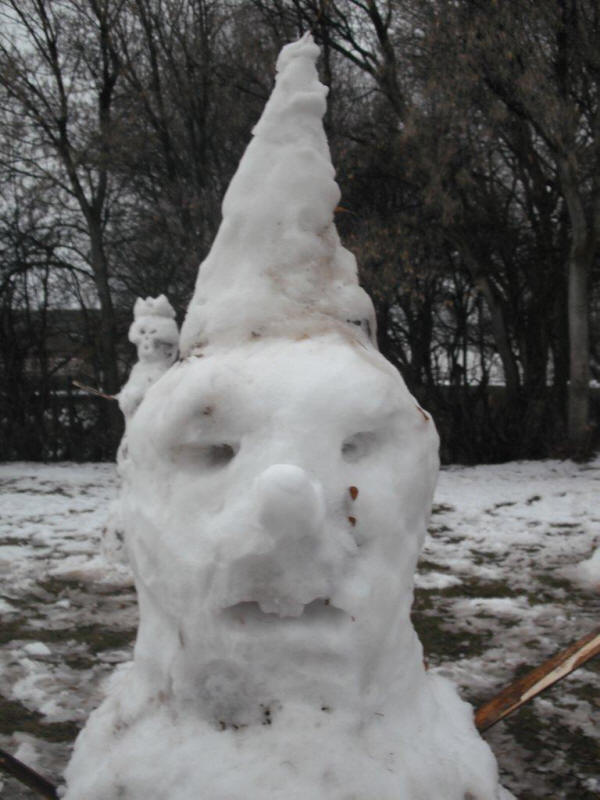 ---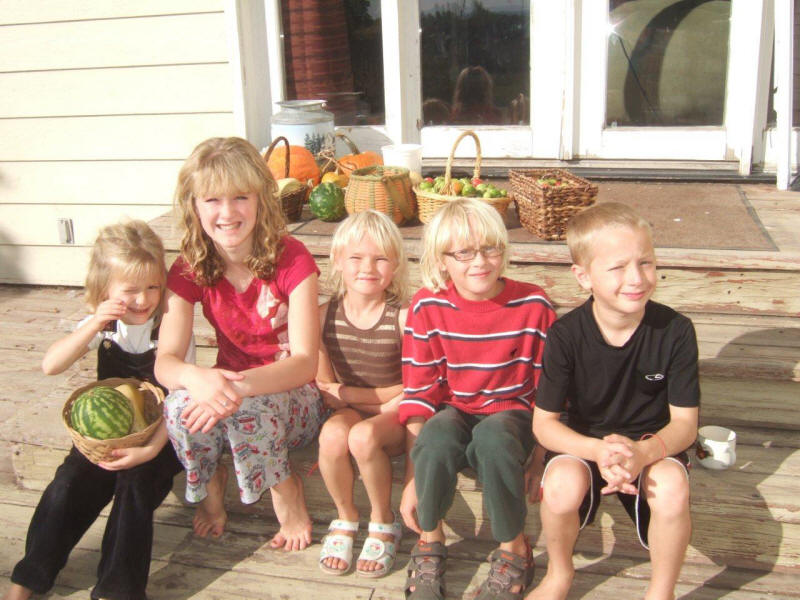 Julia, Megan, the neighbor friends and James.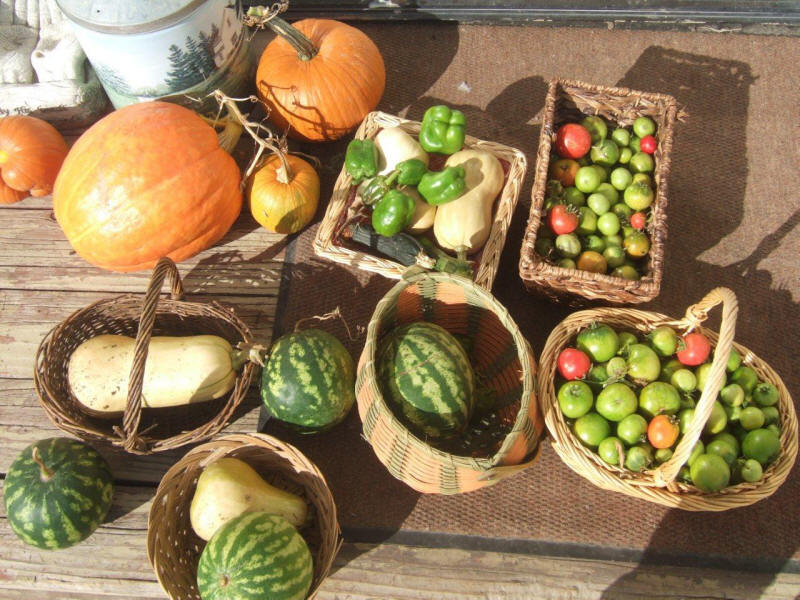 These came from our garden this year.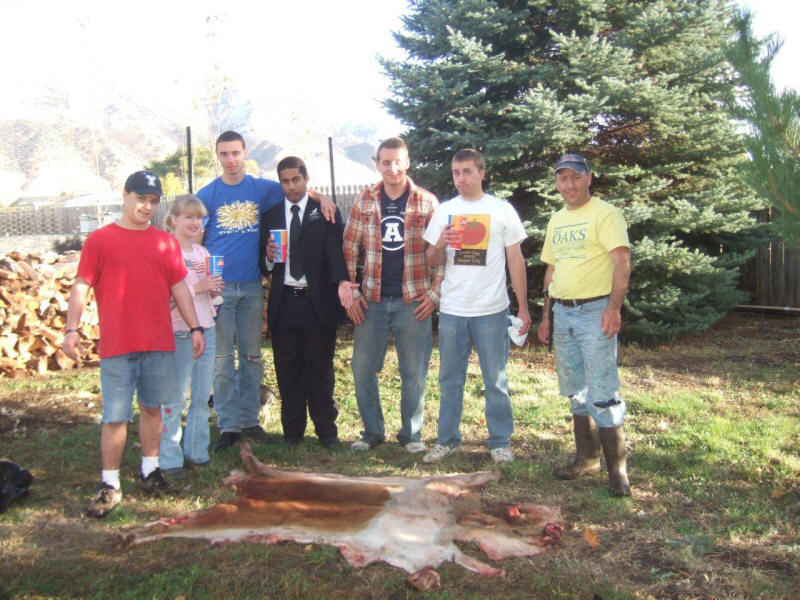 The missionaries came over and helped me with one of our pigs.
This was the first time I helped a pig "cross the finish line" without the aid of the local butcher.
---
I like this picture of Audrey.
---
A visit from our friends.
The Graves family came to visit. Their kids are the same age and gender as our kids so you can imagine how exciting it is getting together with them.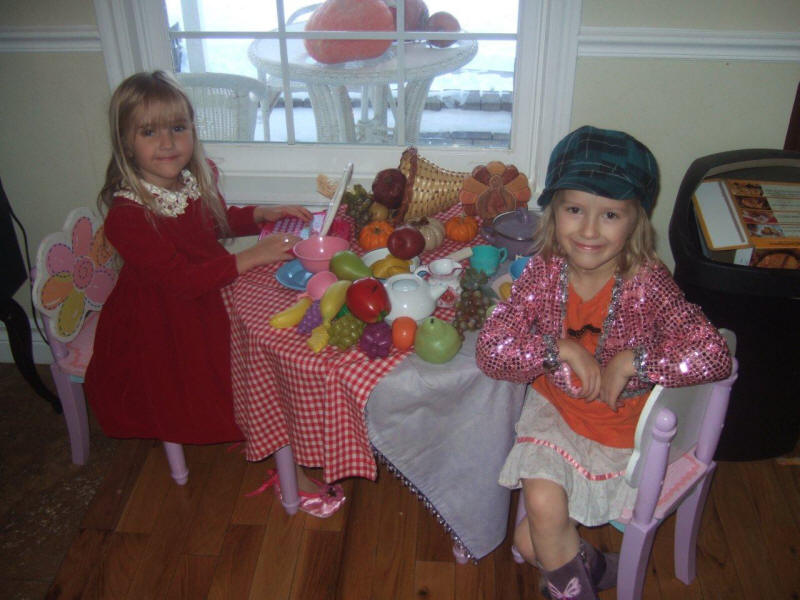 Julia and Adara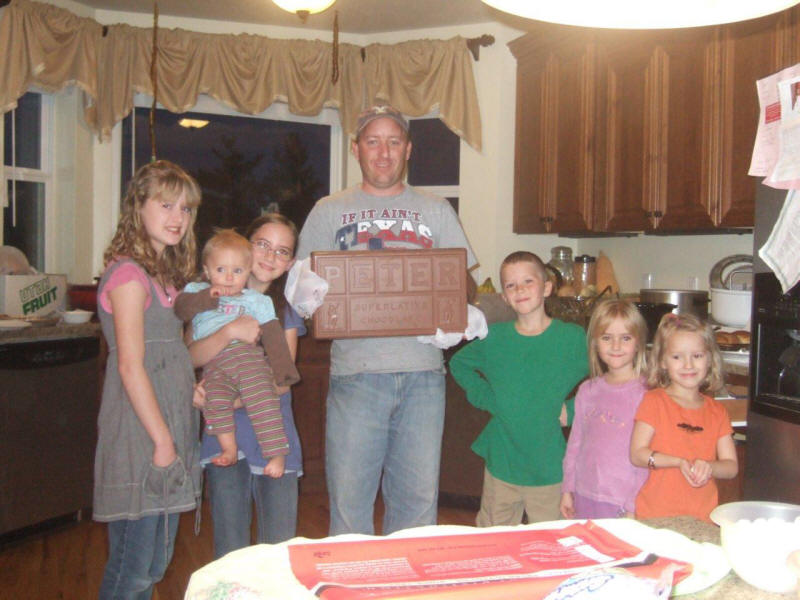 Making Chocolate treats.
10 lbs of chocolate can be a whole lot of fun.
We had fun hand dipping all sorts of things. Mmmmm yummie.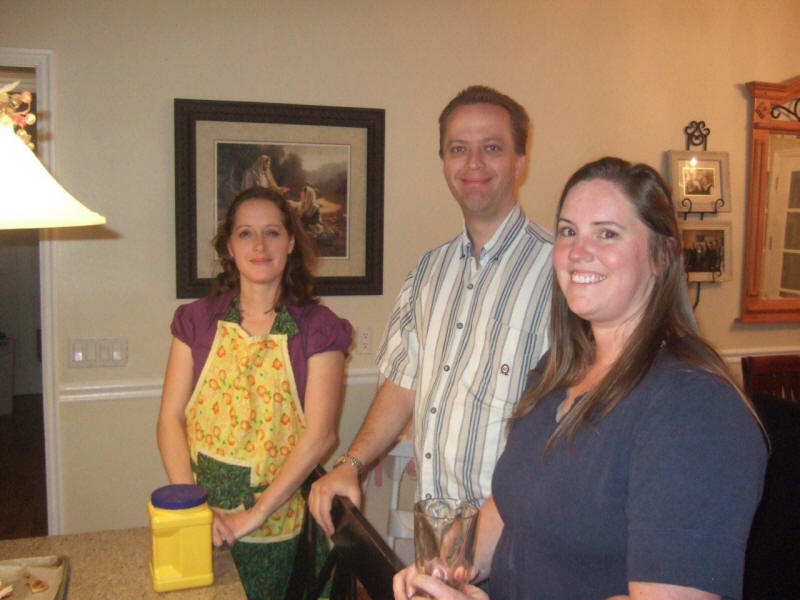 Audrey, Kirk and Jennifer.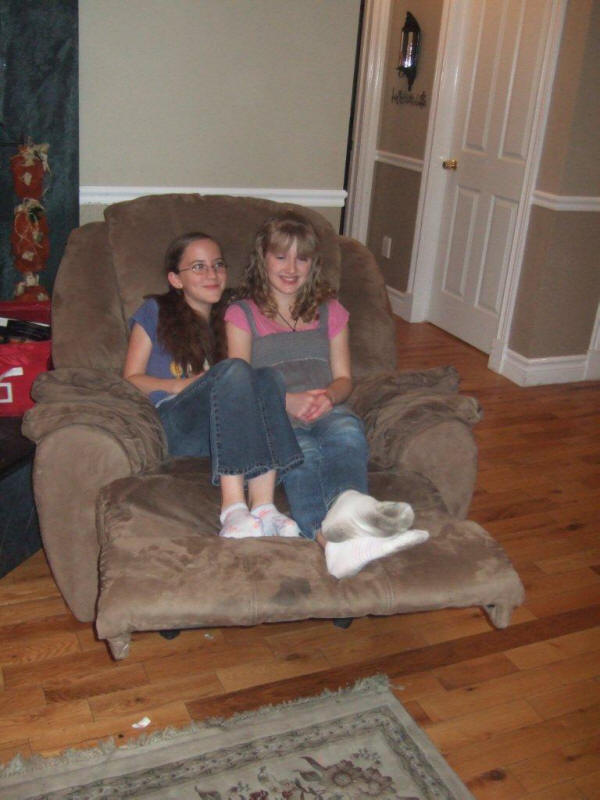 Kyla and Megan
Jaren and David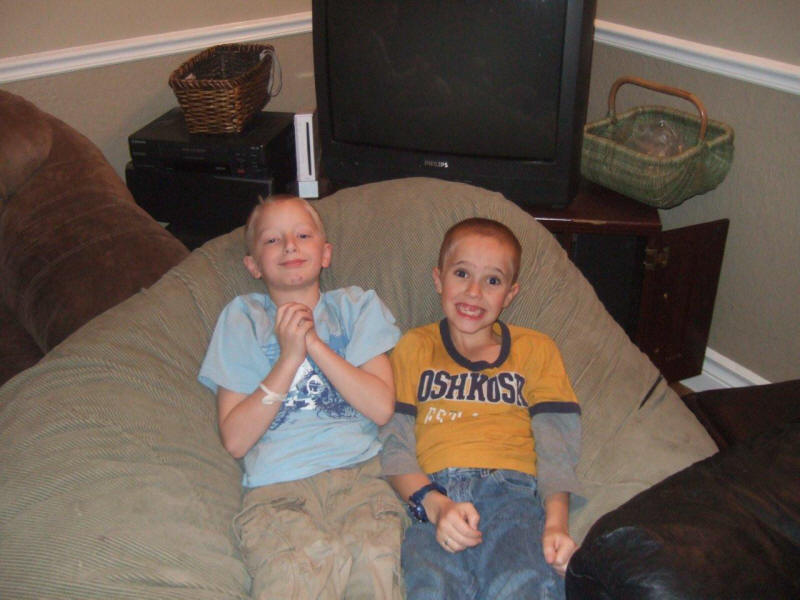 James and Ashton
---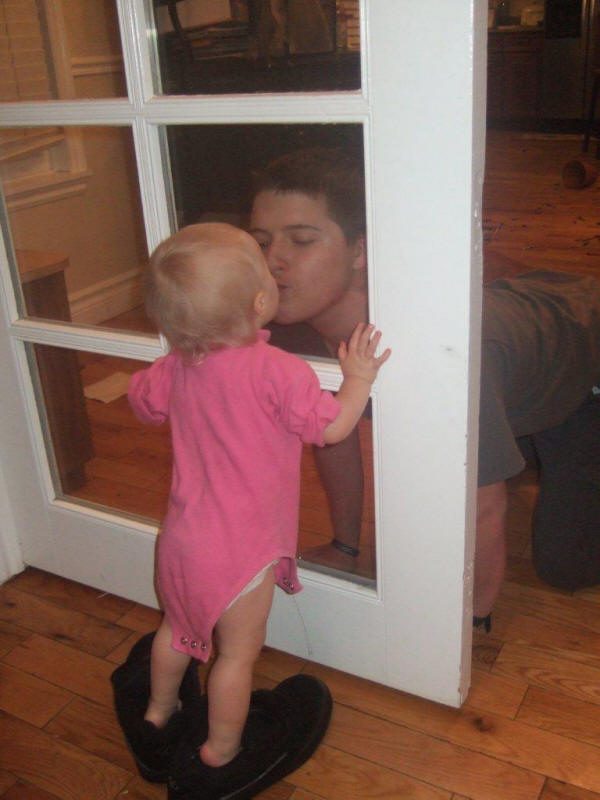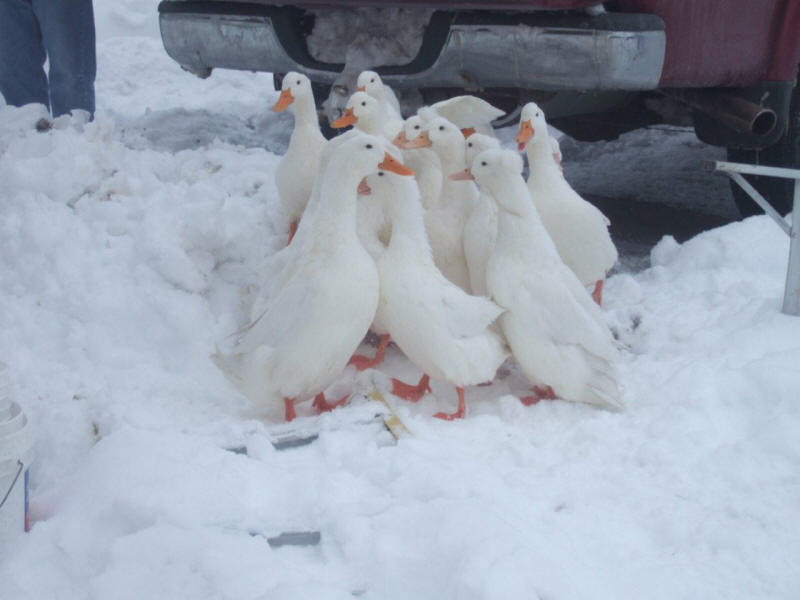 Our Peking ducks.
Those pigs sure grow fast. Can you believe these are the sweet little piggys from the previous page?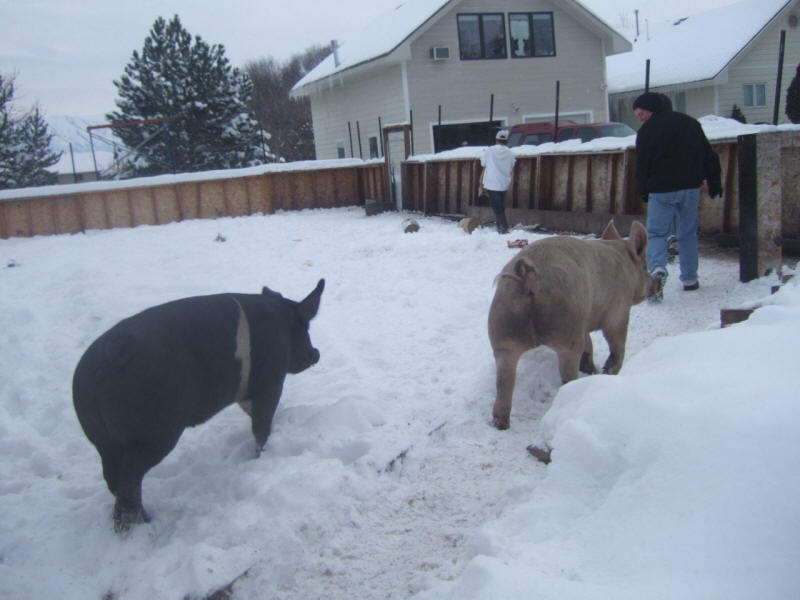 ---
Shakespeare Feast
Each week Jacob and Megan would go to a home school group called Shakespeare Conquest. At the end of the year it was concluded with a Shakespeare feast, and performances.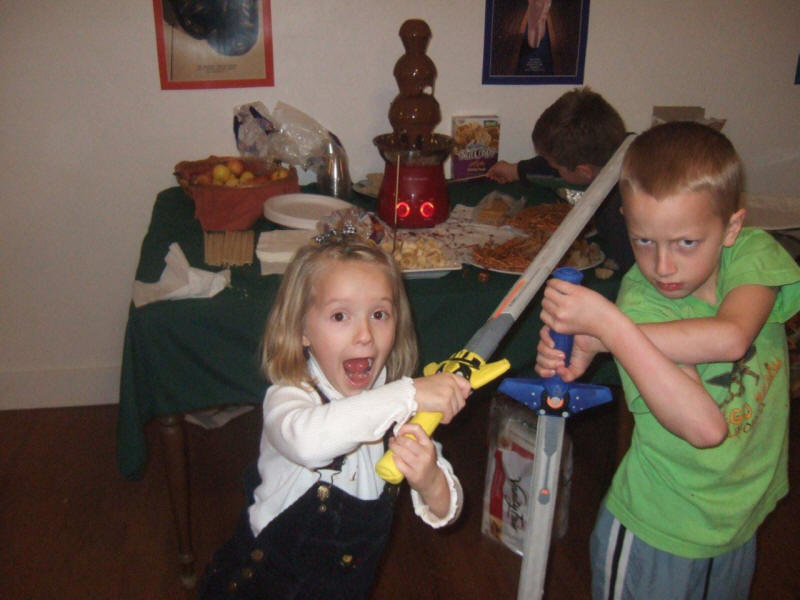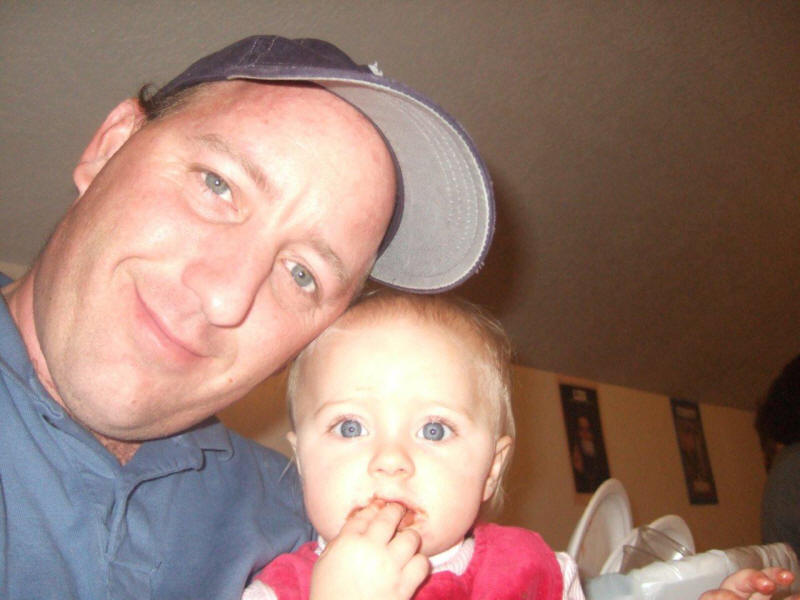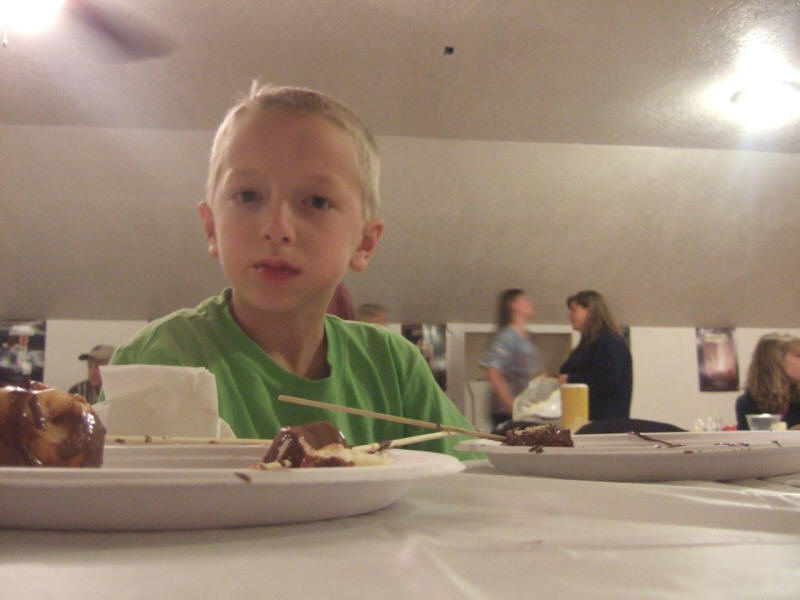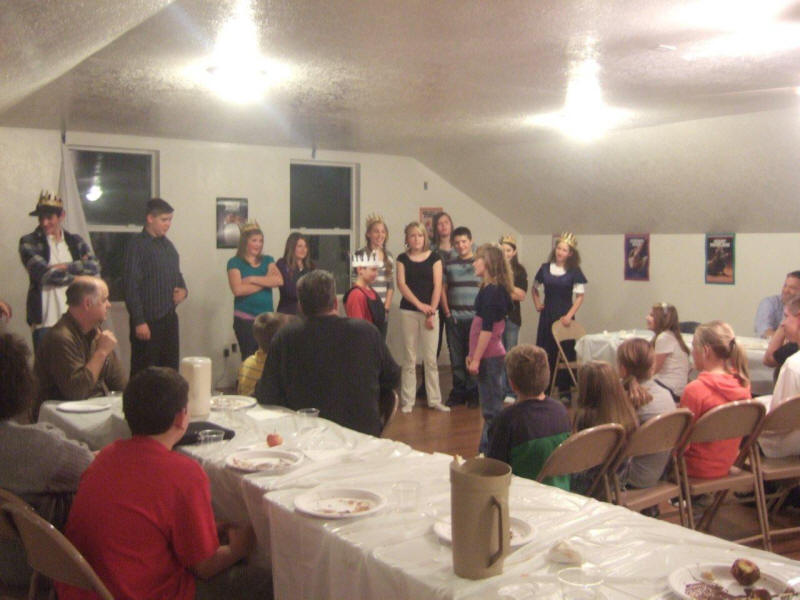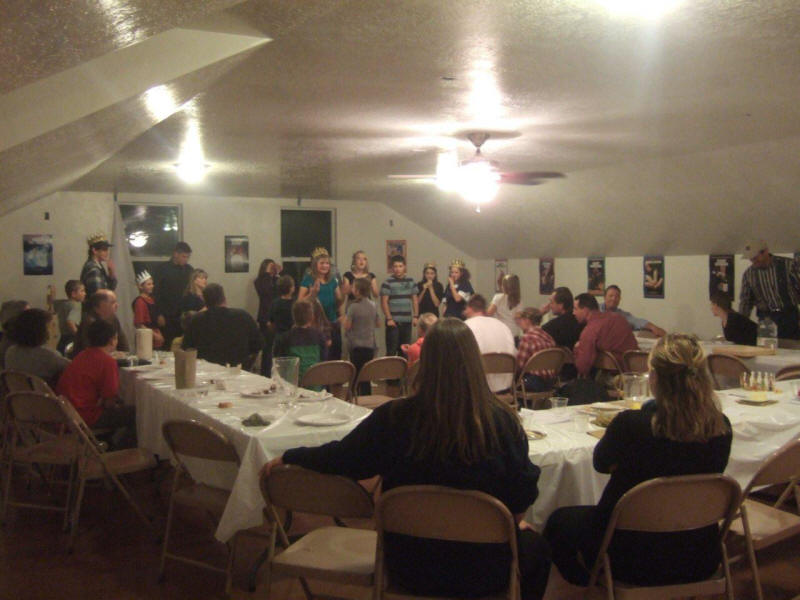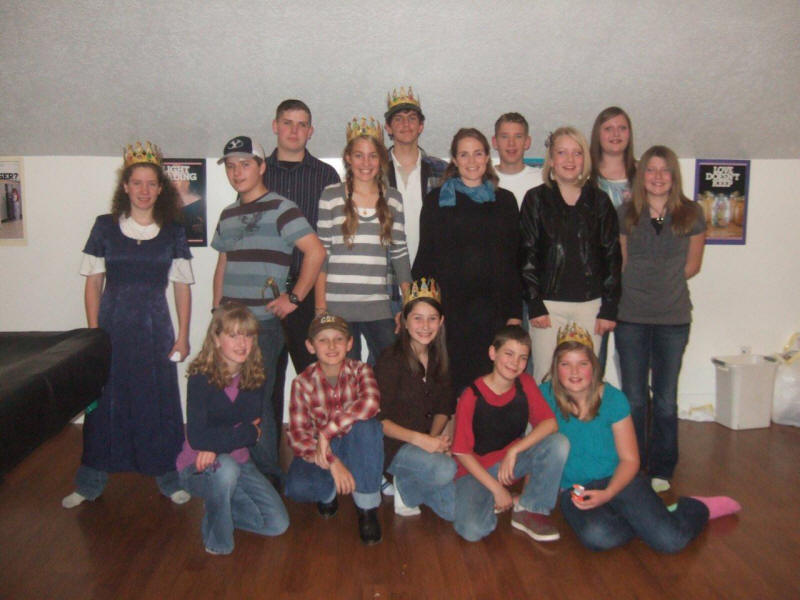 Here is the whole group. Deon Merten was the teacher (in the middle wearing the blue scarf).
---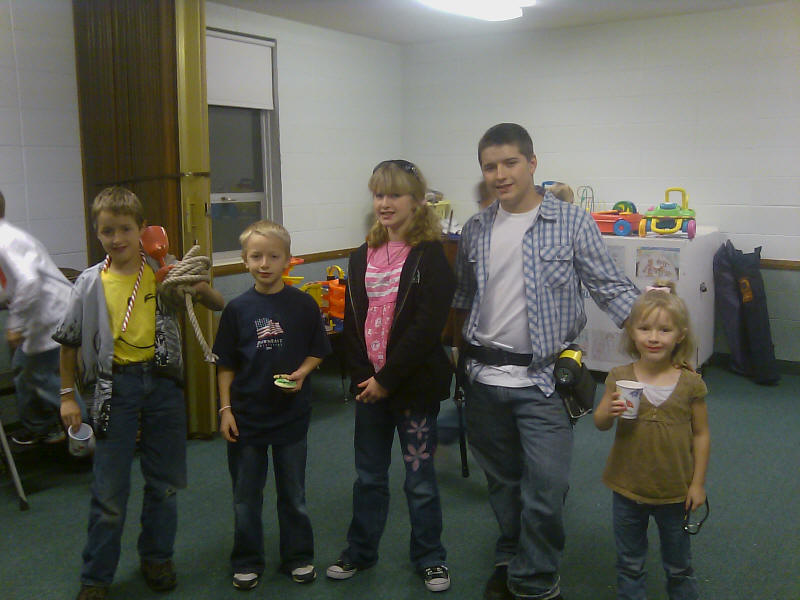 Back stage for the ward road show. Our play was an "Extreme Makeover - Home Edition" of Lehi's tent.
---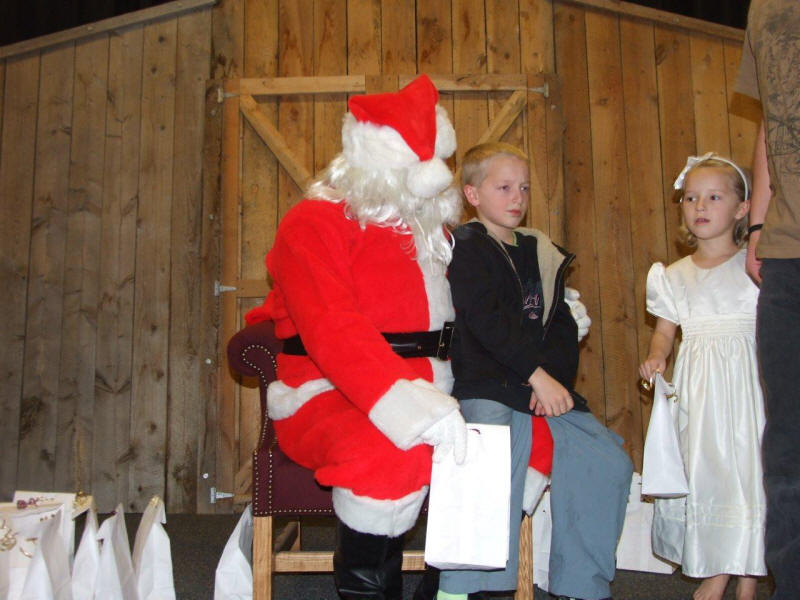 Santa showed up to our ward Christmas party.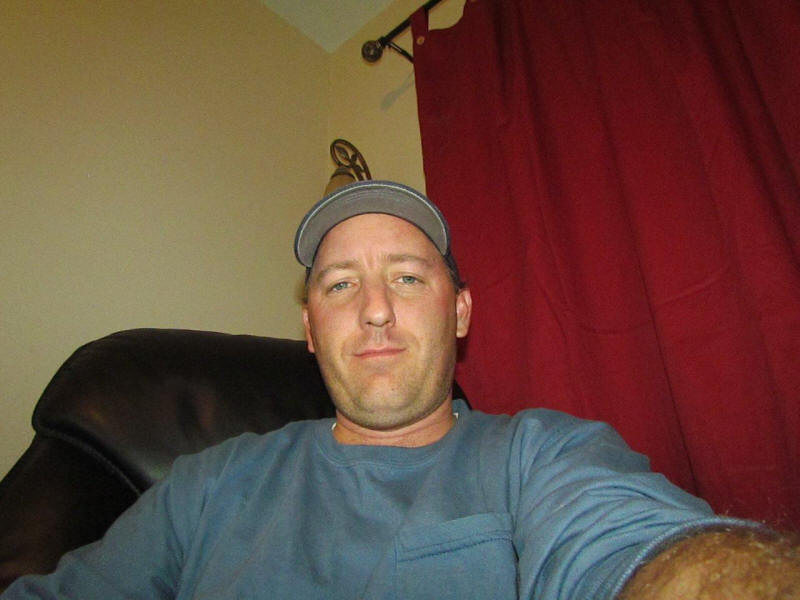 On Christmas eve, I was testing out Audrey's new camera to see how well it worked. We should finally be able to get some good pictures. Our last camera has served well, but Its so sad how many good pictures just came out too fuzzy to keep or see. I hope this camera performs a lot better.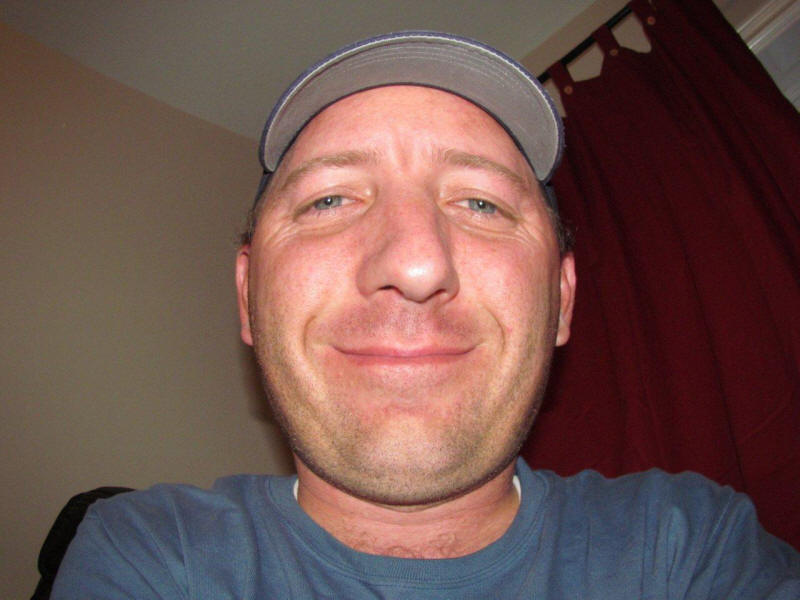 This new camera really enhances my natural good looks.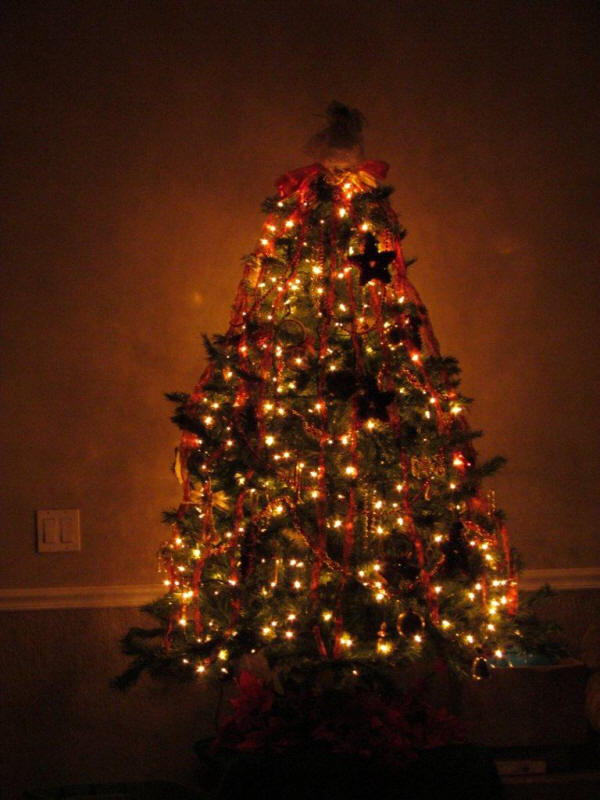 Here are a few more pictures of Christmas Eve.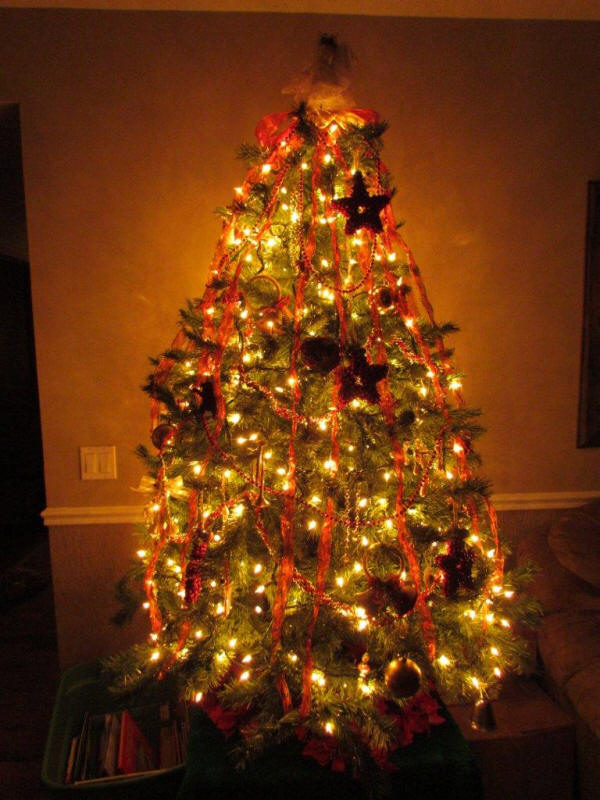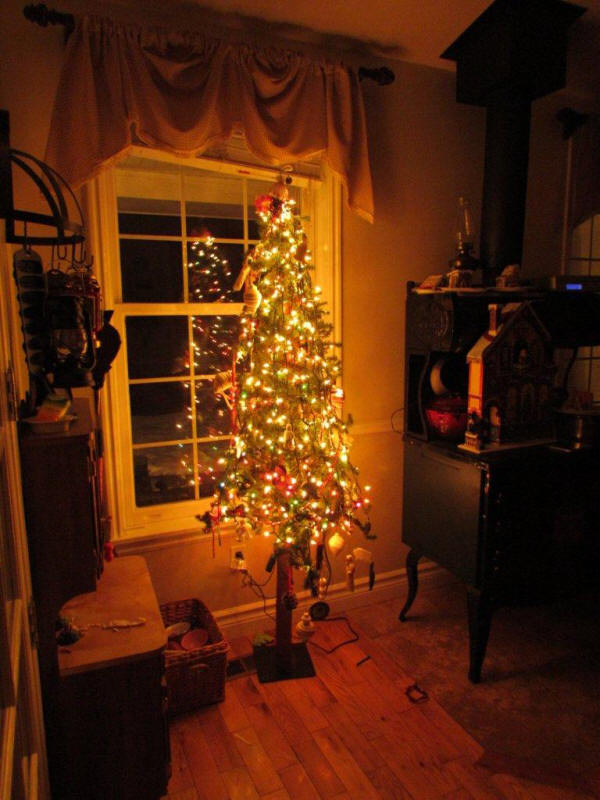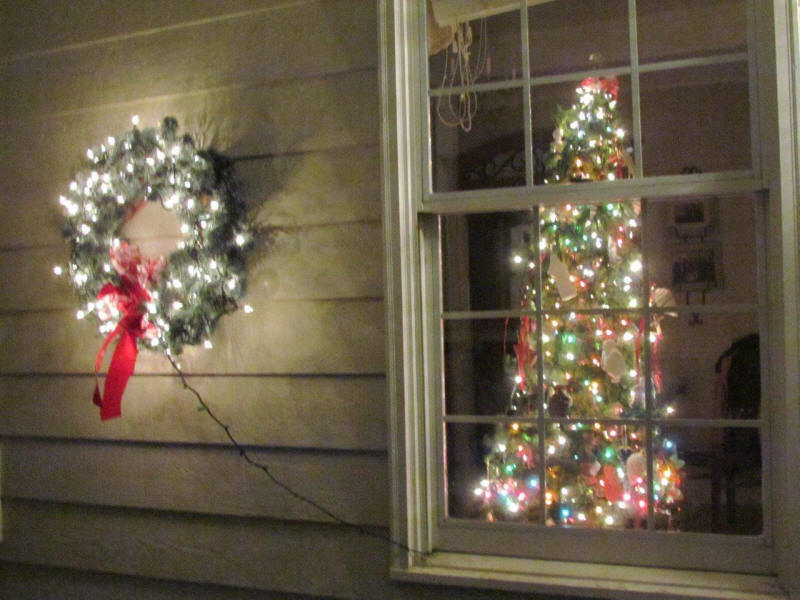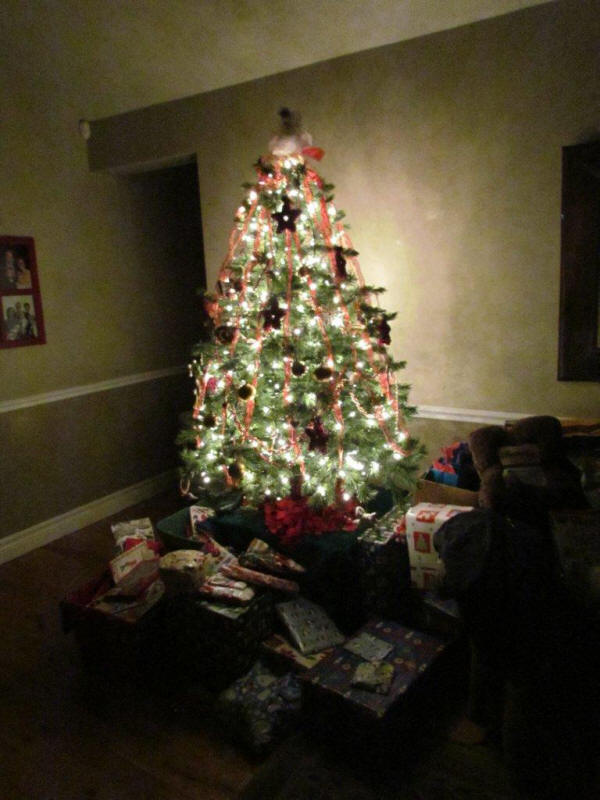 ---
Then what should my waking ears hear, bright and early, Christmas morning?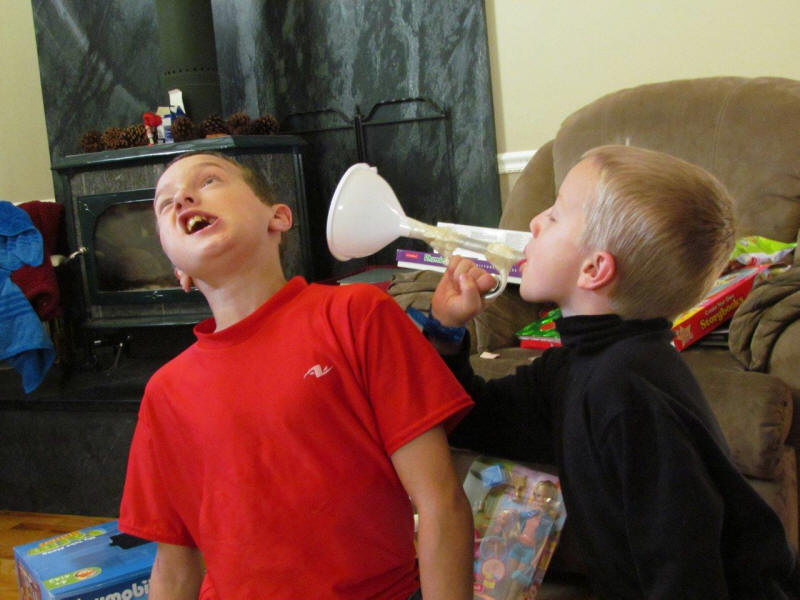 David and James.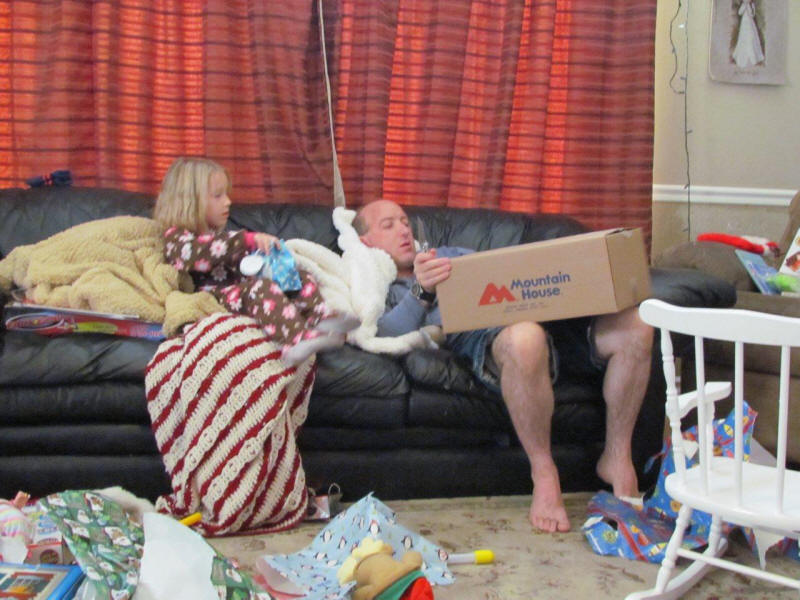 I am still tired from waiting up all night to catch a glimpse of Papa Noel.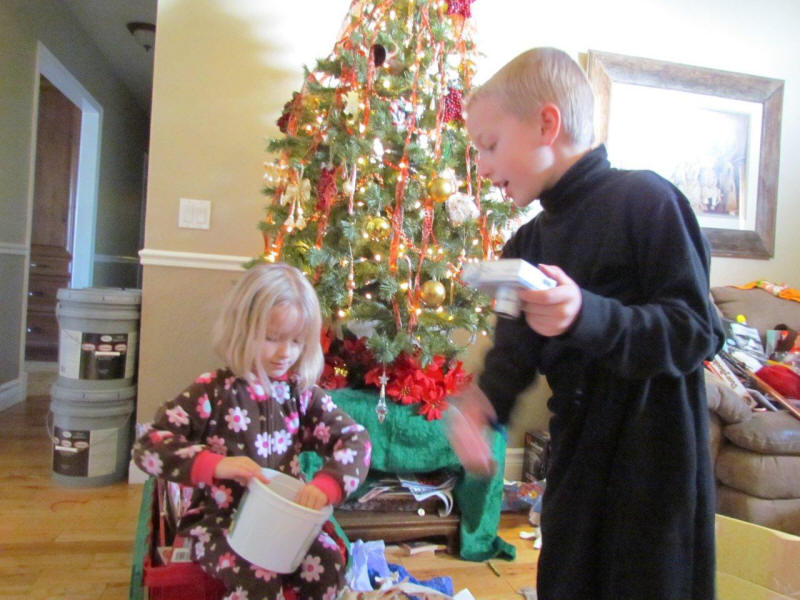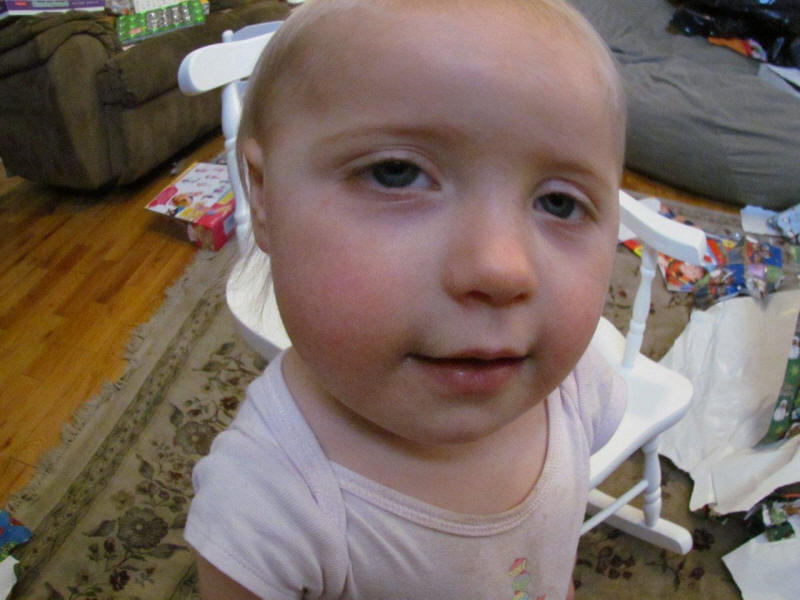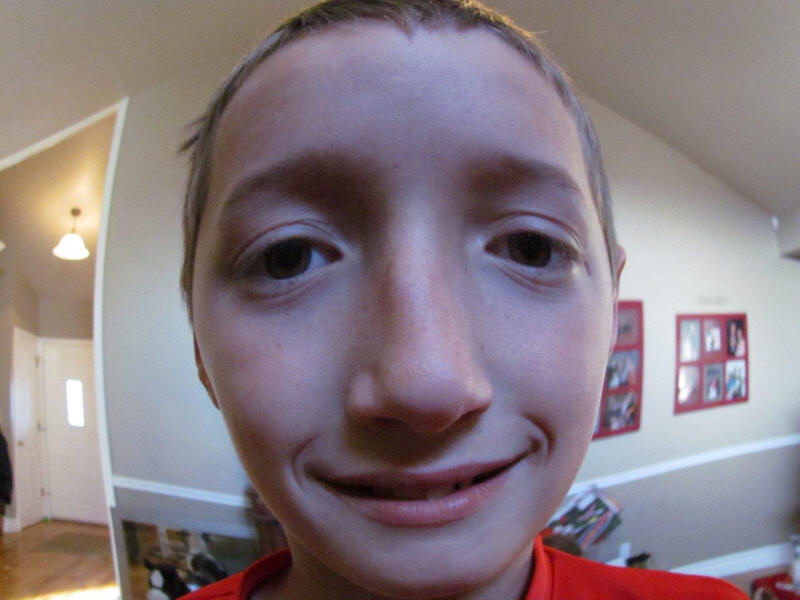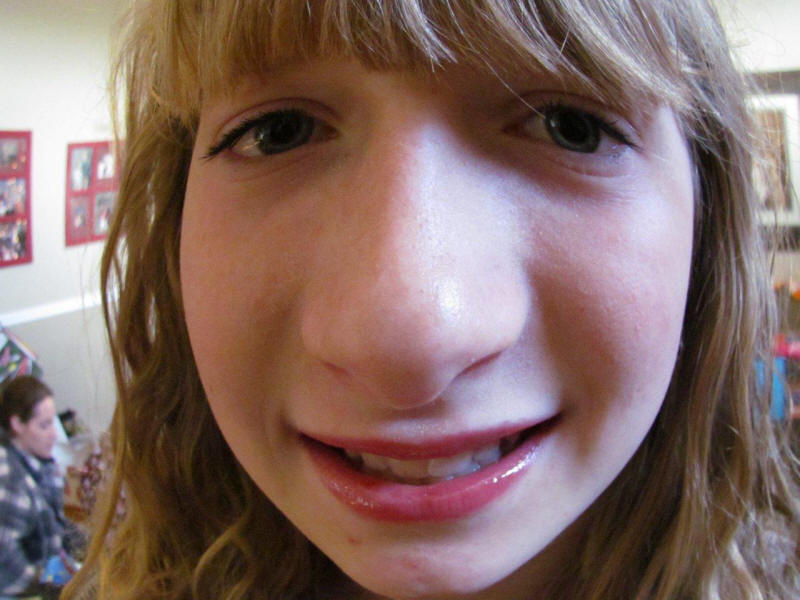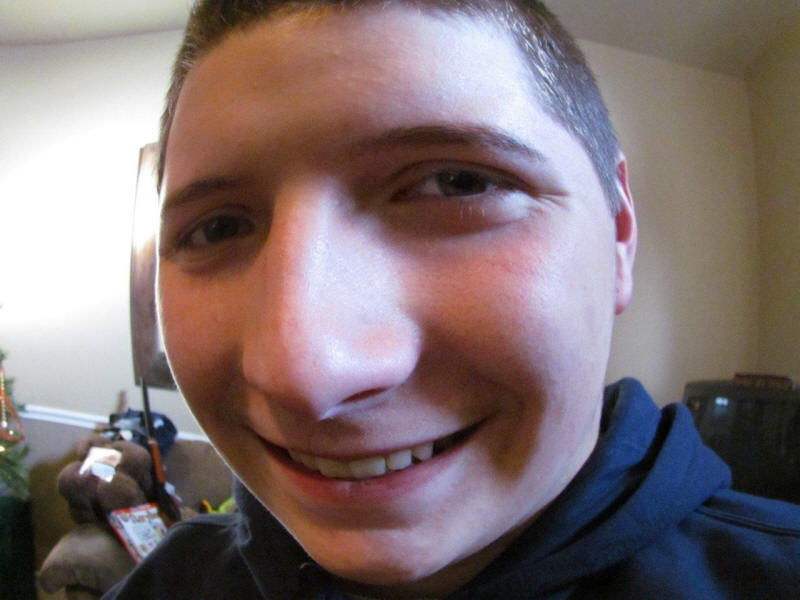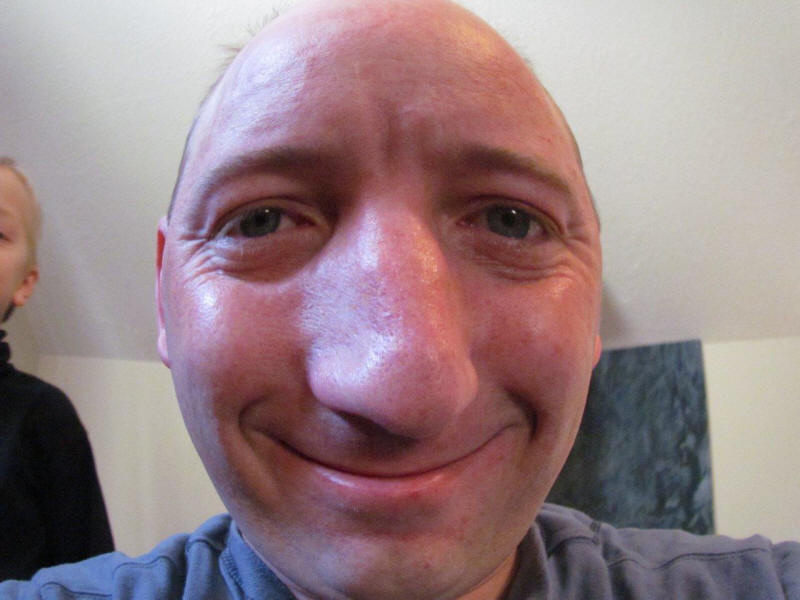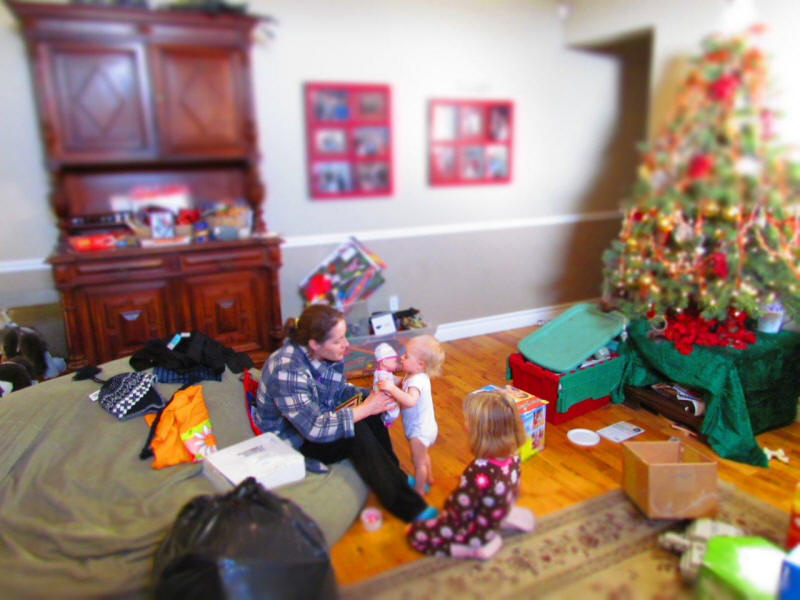 I really like how this picture turned out. It seemed to capture a little feeling of Christmas morning.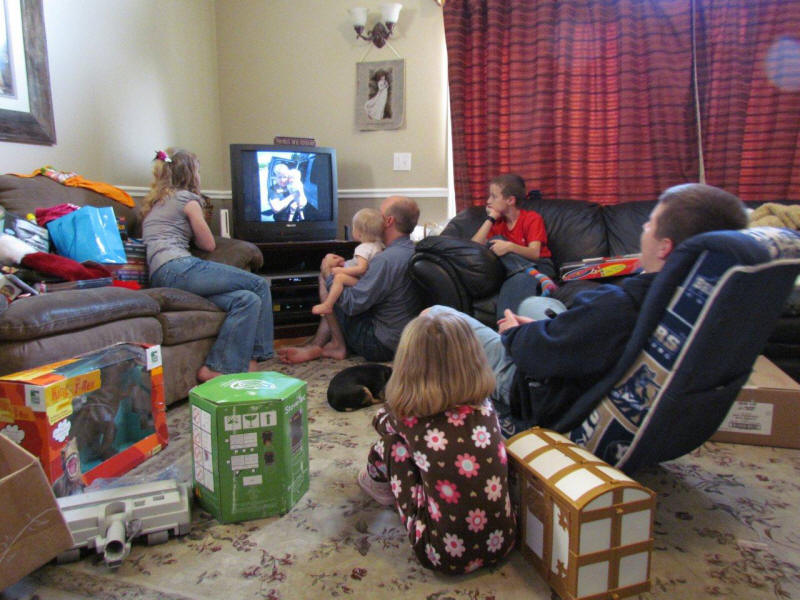 I think everyone's favorite part of Christmas was the homemade gifts we gave to each other. Without a doubt it was the most meaningful and the most anticipated part. Jacob, Megan and I each made a movie as our gift. Here we are, all sitting and watching Megan's gift to Ellen. (You can watch it here below)
---
This was my present to Audrey.
---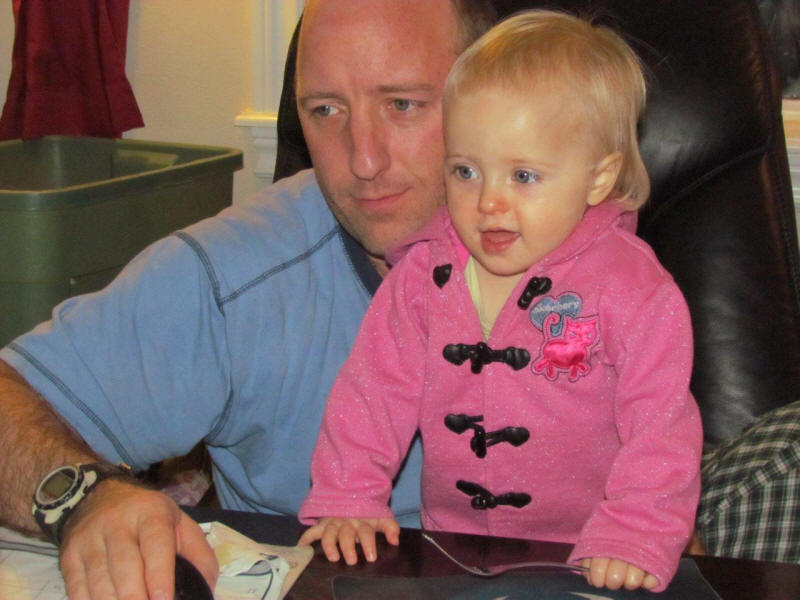 Ellen loves to watch shows on daddy's computer. This time we were watching 2 of her favorites.
The Muppets "Mahna Mahna" song, and M Ward Chinese's Translation.
---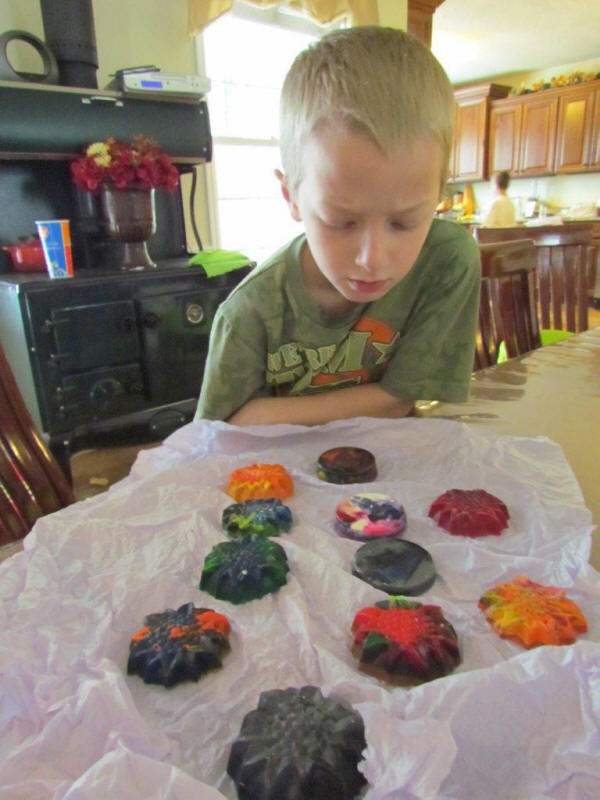 James' gift to Julia.
He went through hours of work peeling wrappers off the broken crayons and sorting them into colors, then melting them and creating flower shaped crayons. It was a lot of work and he was proud and excited to give them to her.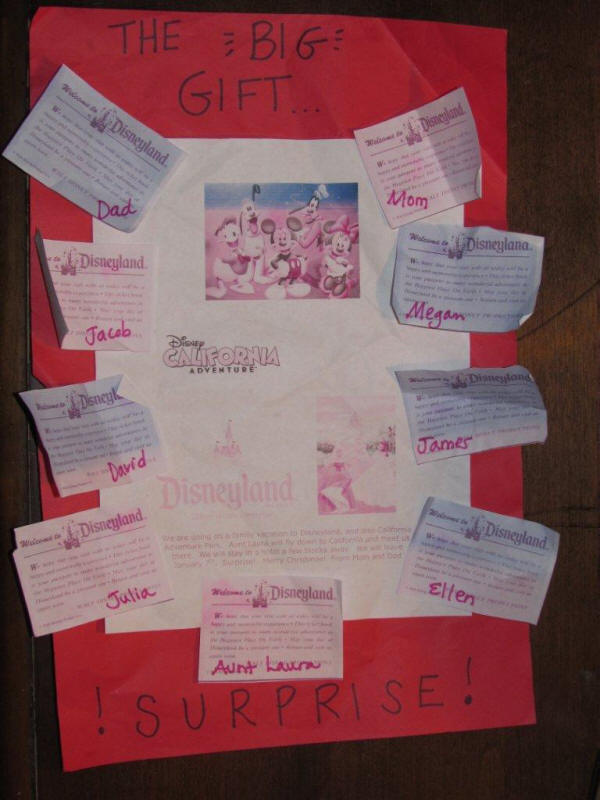 This was the main family Christmas present.
---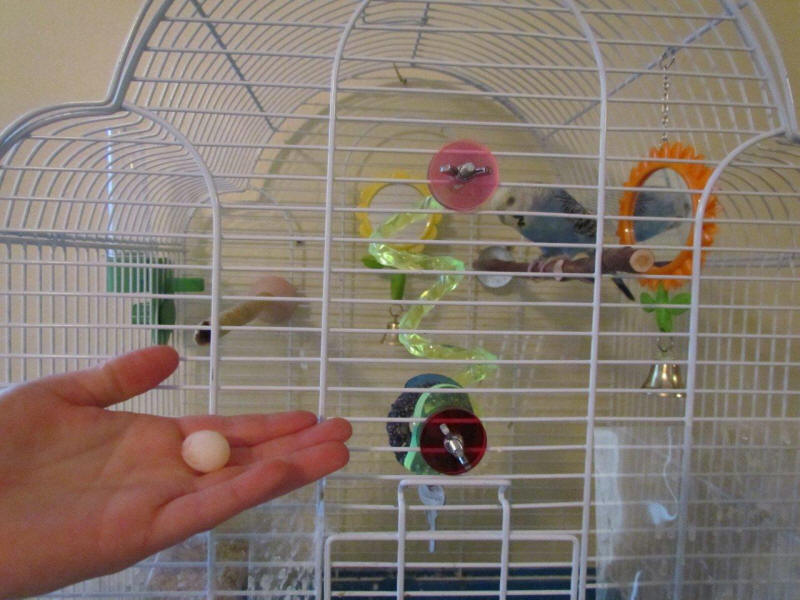 Megan's parakeet laid an egg!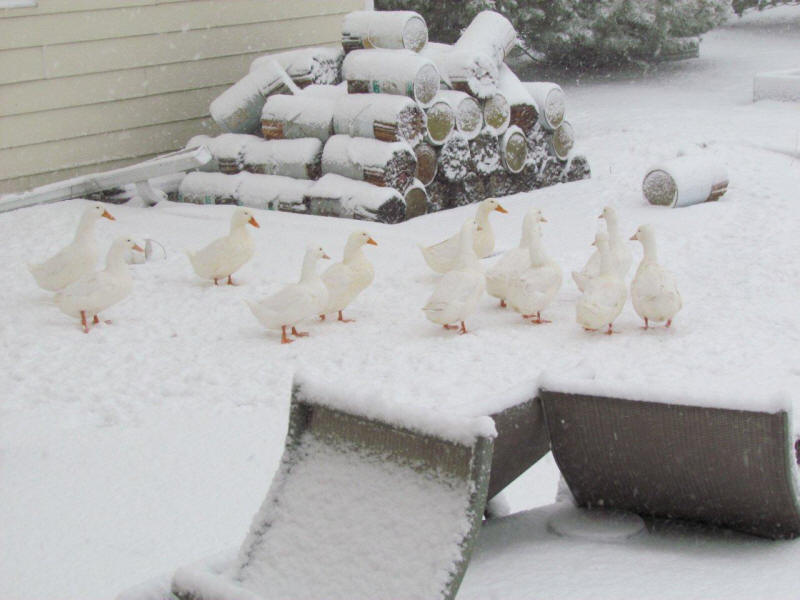 I love looking outside and seeing the ducks all year round.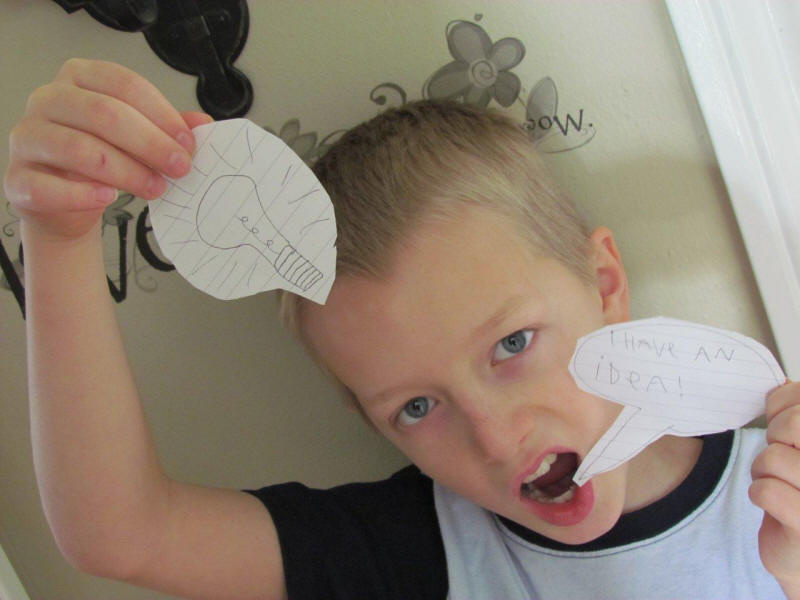 James came up to me and showed me what he had made. I had to take a picture of it.
The kids playing the Wii. Its so fun that 4 can be playing at the same time.