Our First Sno Cone Event!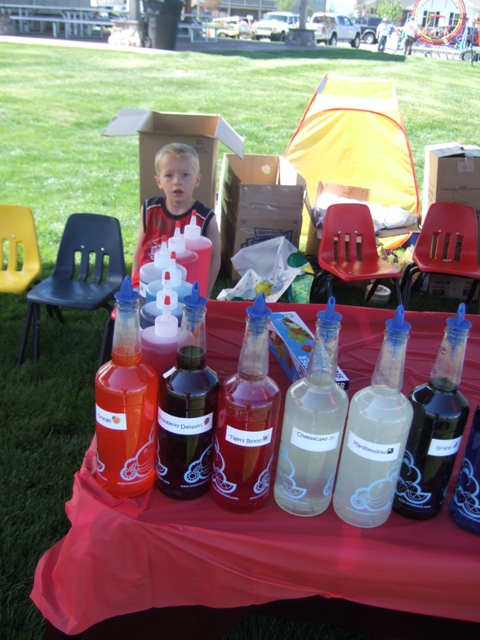 Getting setup to start selling.
"Dad, Can I have another Sno Cone yet?"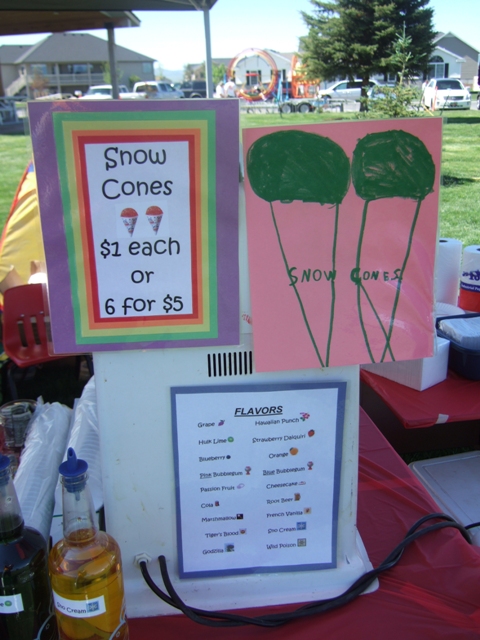 Audrey and the David made wonderful signs.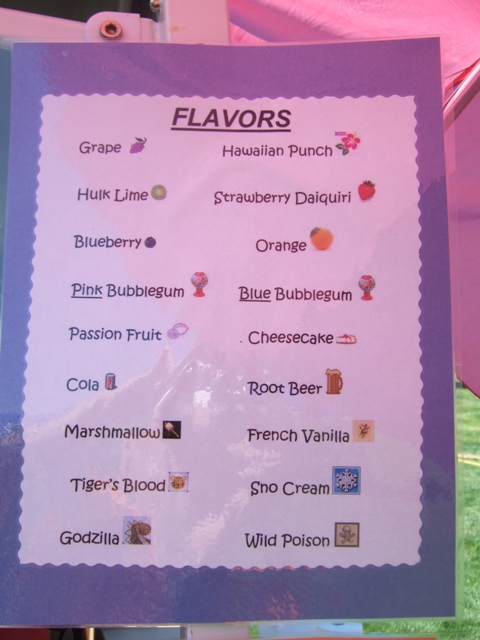 Audrey made the best lables! It was a great help. I was just going to put masking tape on each one with marker stating the flavor. Audrey's signs and labels turned out much better.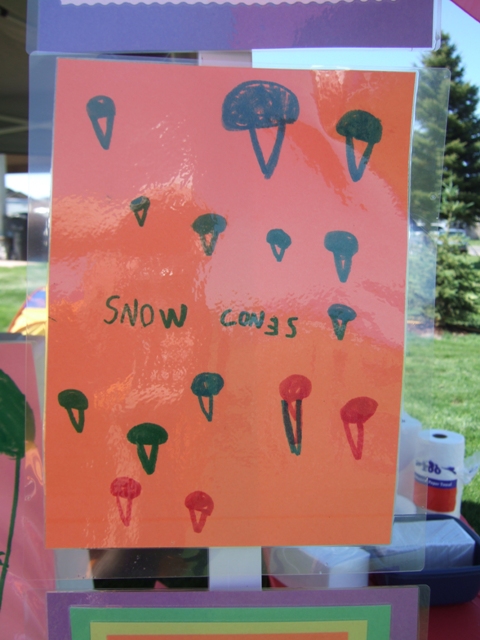 David made lots of signs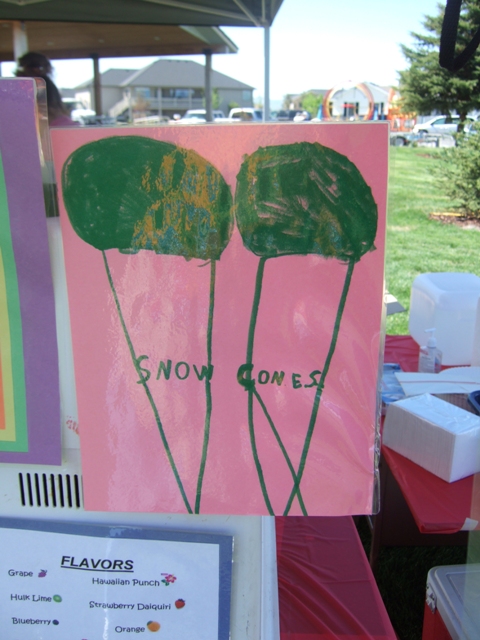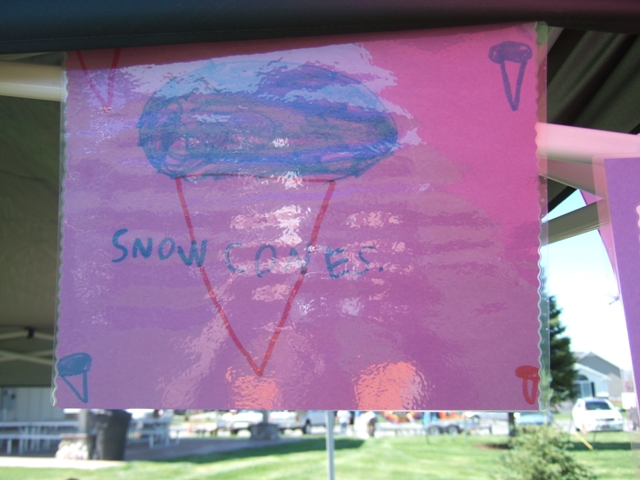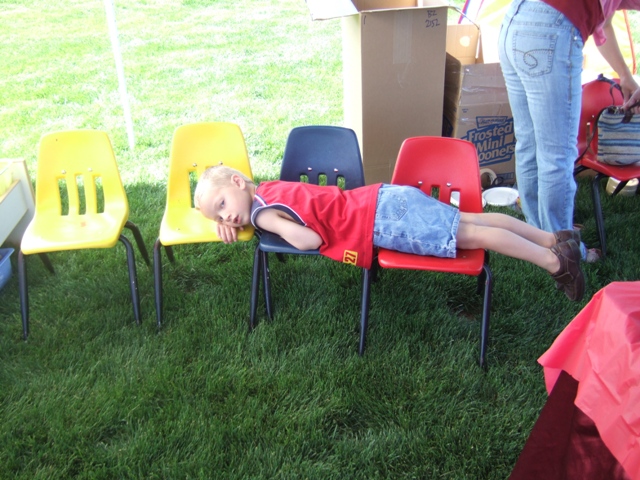 Dad, I'm tired.
But James, we haven't even finished setting up the booth yet.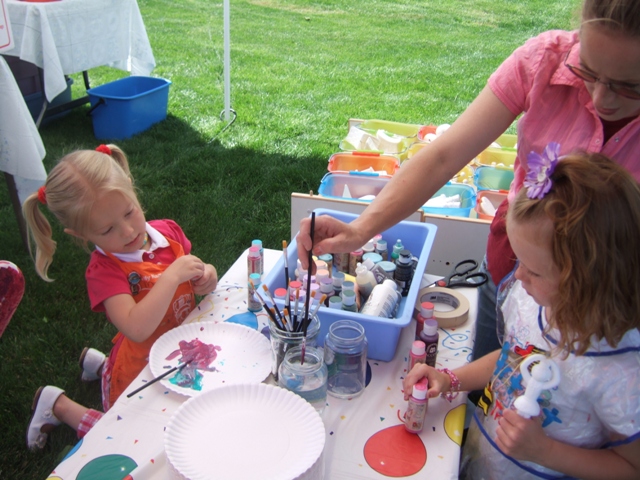 Audrey kept the craft section going. This was a fun area where kids could paint their own "Foam Kraft" item.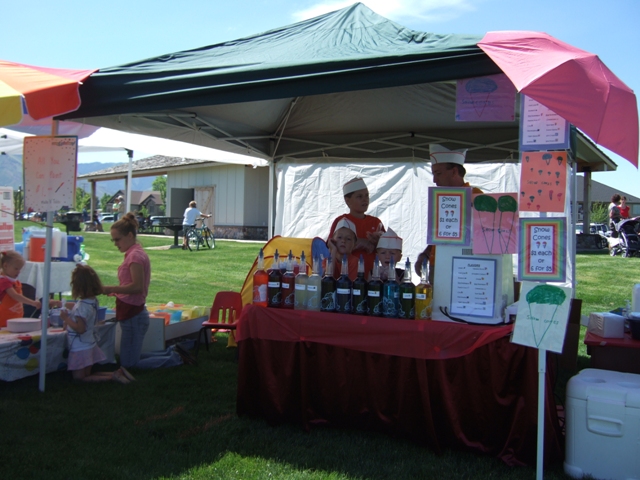 It takes a lot of help to run a booth professionally.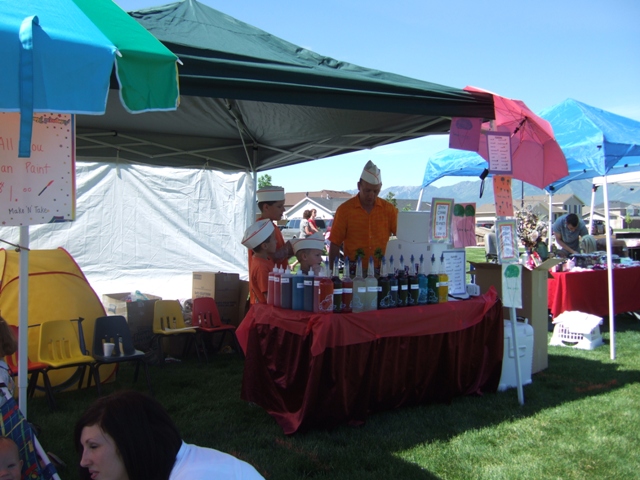 I was only going to do 3 or 4 flavors on this first event, but we couldn't decide on just a few. So we finally narrowed it down to our favorite 18 flavors.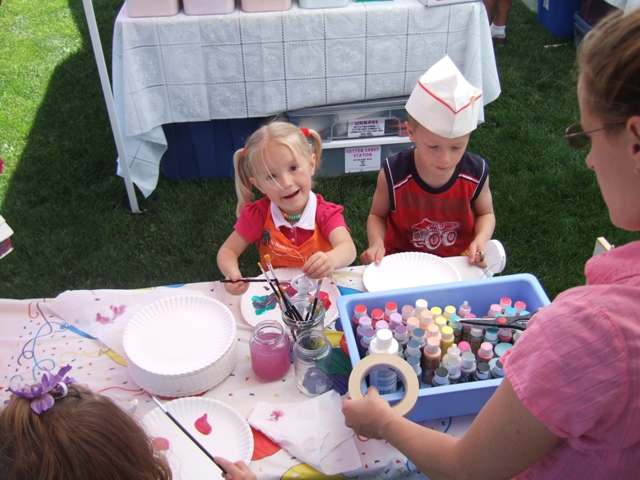 Julia and James testing the funness factor of the craft area.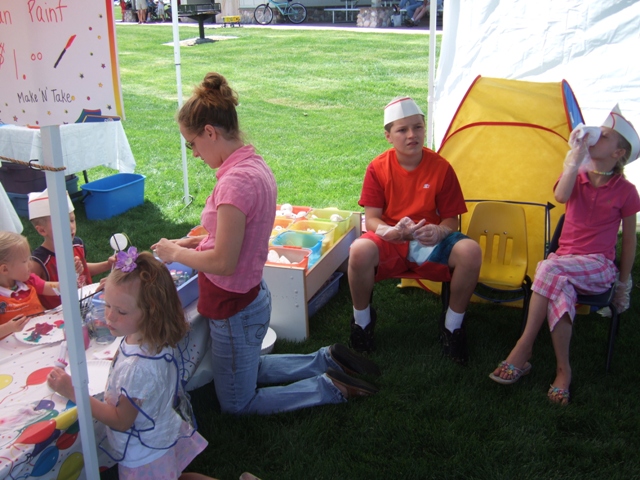 I think we ate as many as we sold. Whew...was it ever hot!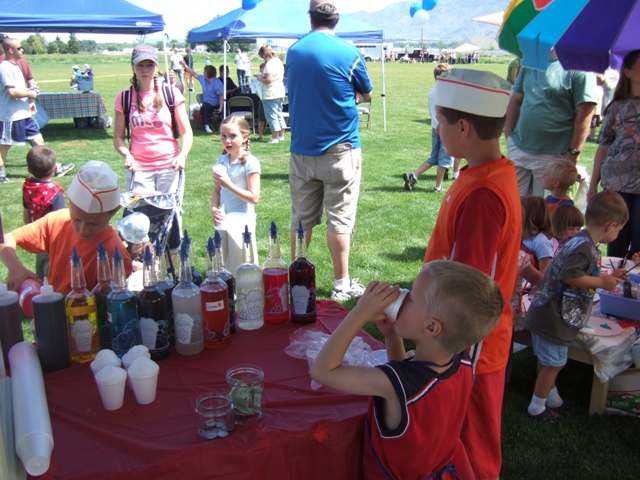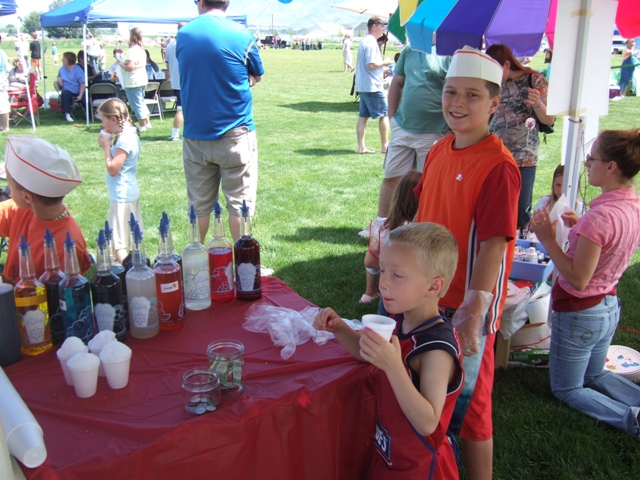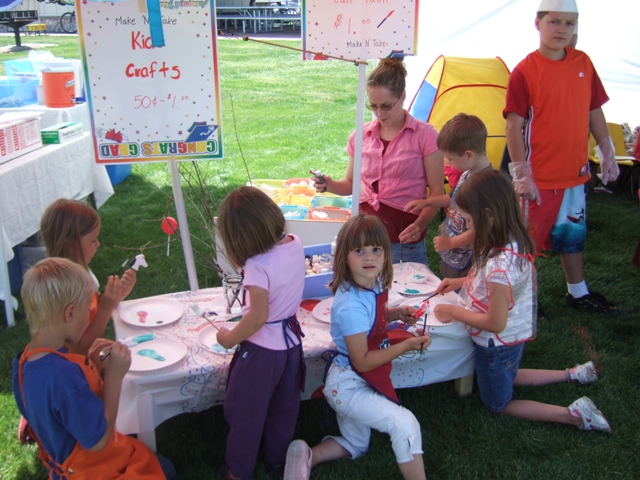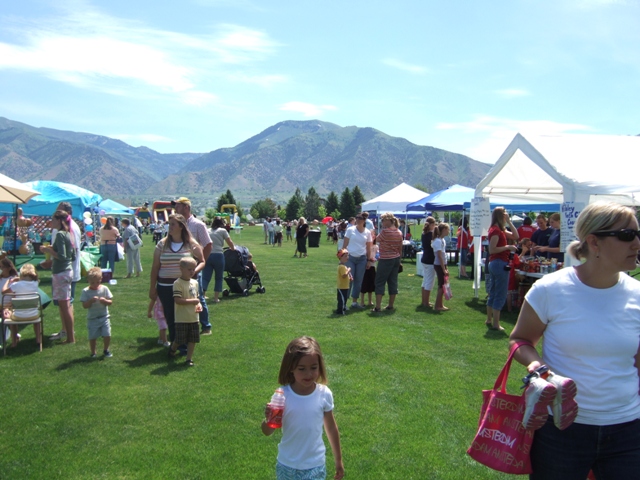 Nibley Days! This was a little bigger than last year, but still a fairly small event. Snowcones were used as currency for purchasing things like Cotton Candy, food, cookies, dunk tank pass, and bouncy house wrist bands.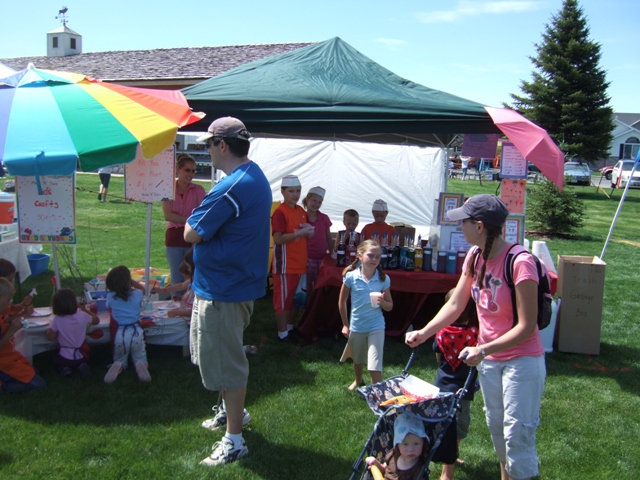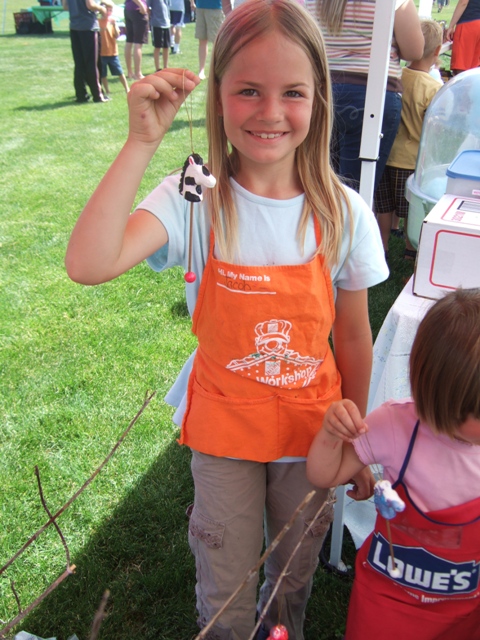 Our "Kreative Kraft" winner! Amazing paint job huh?
What does she win folks?.......a free snow cone!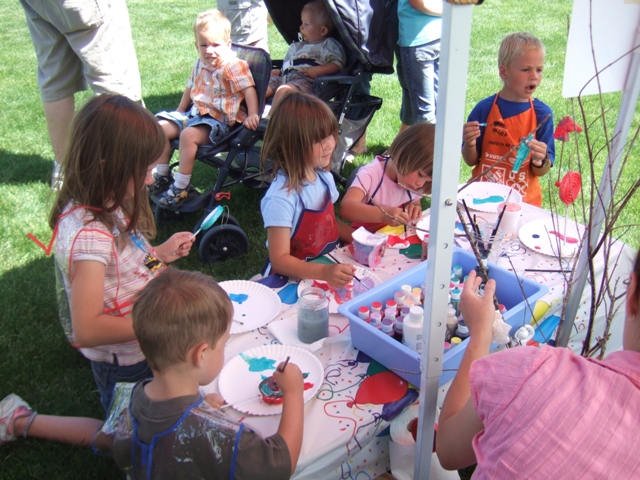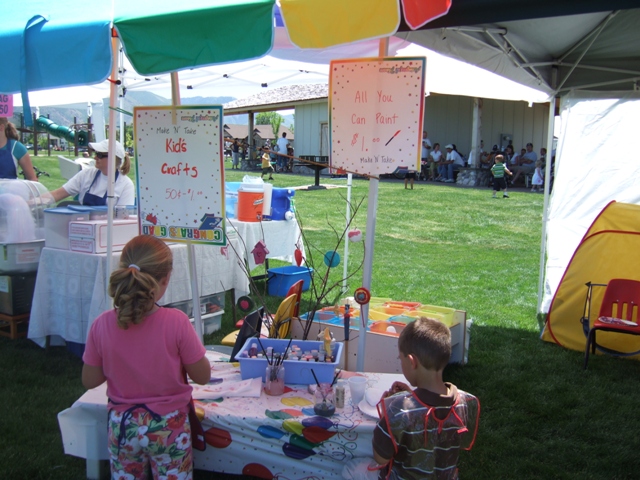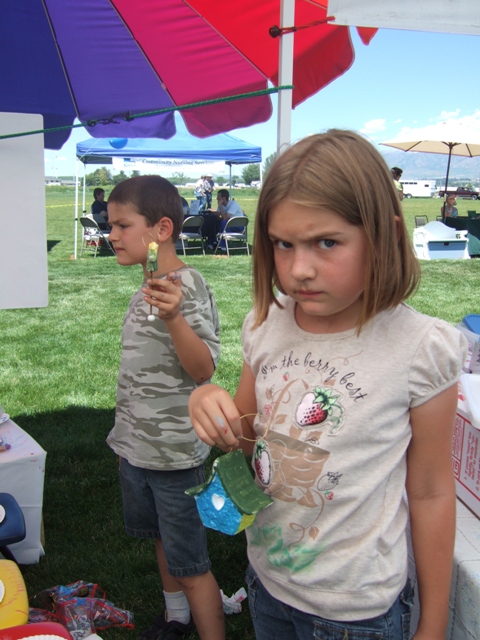 ...not everyone's kids were happy to attend this years fair.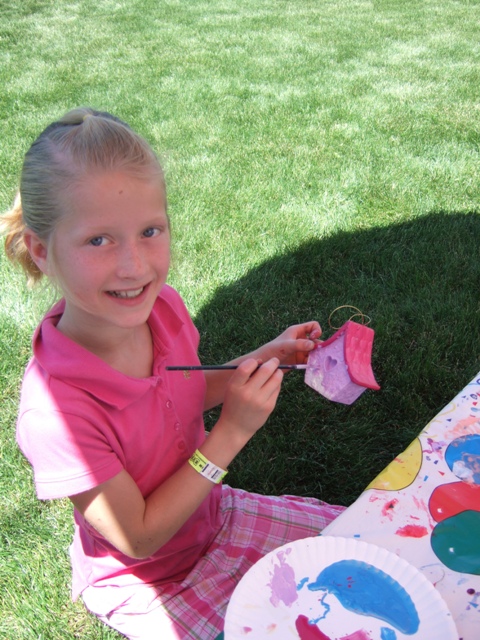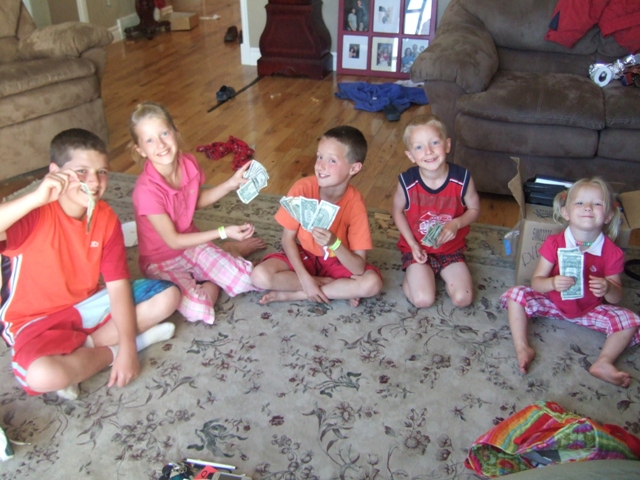 The rewards of a hard days work.